When Is the Best Time To Bring a Puppy Home?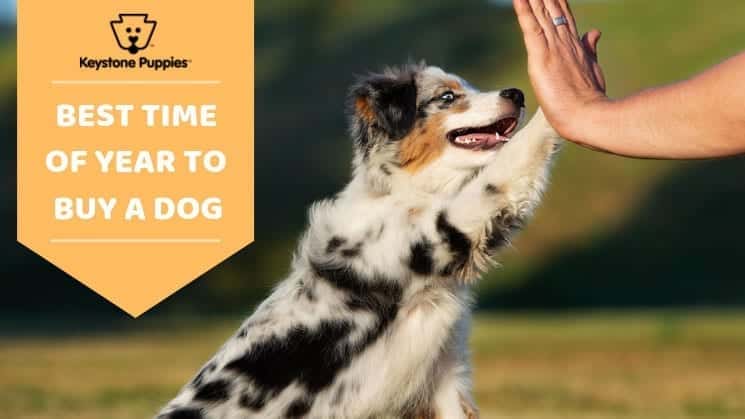 If you're a dog lover, you've probably never met a puppy you don't want to smuggle home with you. So adding a furry buddy to your family isn't necessarily a matter of "if" – it's a matter of when.
While there are certain puppy age requirements and health standards that must be met before you bring him or her home, there is no set rule for what the best time of year to buy a dog is. With that in mind however, there are certain times of the year that might be better for the convenience of you and your family!
Continue reading to discover what our experts recommend as the best time to bring a puppy home!
The Best Time of Year to Buy a Dog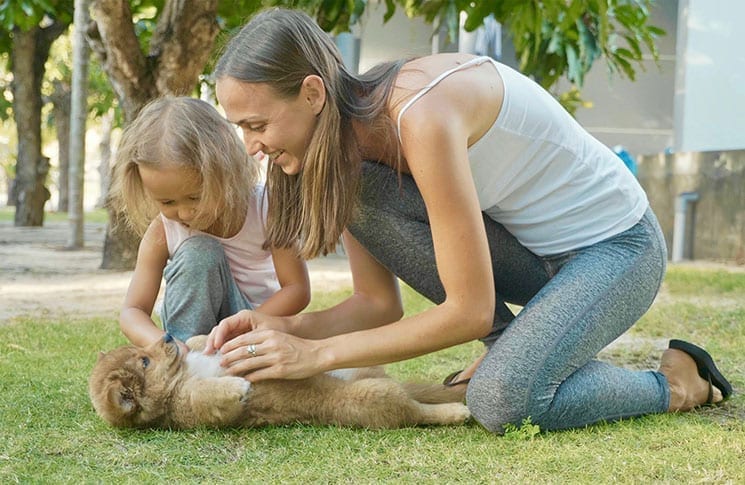 Although a puppy may seem like the perfect Christmas gift, the timing never seems to be ideal. The holidays keep us very busy and the unpredictable winter weather keeps little bundles of fluff nervous about the outside world.
A general rule of thumb (or should we say, rule of paw) is to adopt your puppy when you know you have time to dedicate to paying attention to and caring for it. For independent individuals, young married couples, or families with children, summertime is the best time of year to buy a dog for that exact reason.
Still not convinced? Here is our list of 7 reasons why summer is the best time to bring home a puppy!
7 Reasons Why Summer is The Best Time to Bring a Puppy Home
Puppy prepping is a breeze – It's no secret that you're going to need to do some puppy-proofing before bringing home your cute little canine, and summer is the perfect time to do it! Having solid summer soil means adding a pet fence is easier and more affordable than installing one during the winter. And as far as readying the inside of your house, there's no better timing than right after a fresh spring cleaning.
Your little helpers are home – If you're a family with children in the mix, you'll love this reason to buy a puppy during the summer! One of the biggest advantages of bringing a puppy home over the summer is the fact that your kids are also home, and therefore will be ready to help train – and adore – their fluffy friend. Your puppy learns the house rules and your children learn responsibility at the same time. It's a real win-win situation!
Potty training in the forecast – Cold weather makes house training harder to accomplish. To put it in perspective – just think about how much you yourself don't like to go outside when it's rainy, snowy, or freezing out! When it comes to potty training your pooch, you'll both be more willing to put effort in during the warmer sunny months.
Your flexible work schedule – For those fortunate to have a job affected by seasonality, summertime is often the best time of year to buy a dog! With flexible summer work hours and PTO days that need to be used, it's the perfect time to dedicate to raising your new puppy.
Burn through their energy by playing outside – Perhaps a little known fact – puppies have A LOT of energy. And one of the best ways to get their energy out is by playing with them! Most dog experts (including our own) agree that summer is the best time to bring a puppy home because of the longer and sunnier days for outside playtime and walks.
Raise a social butterfly dog – Memorial Day, Father's Day, Independence Day, and backyard BBQ's are some of summer's fondest picnicking memories. Summer holidays like these provide ample social practice for your new puppy which will help develop their love for your family, friends, and just people in general!
Water dogs will thank you – Big fan of big dogs? So are we! If you're hoping to adopt a water dog breed, such as a Labrador Retriever, Golden Retriever, or a Newfoundland dog, bringing them home during the summer when they can comfortably access lakes or pools is very important.
General Tips for Bringing a Puppy Home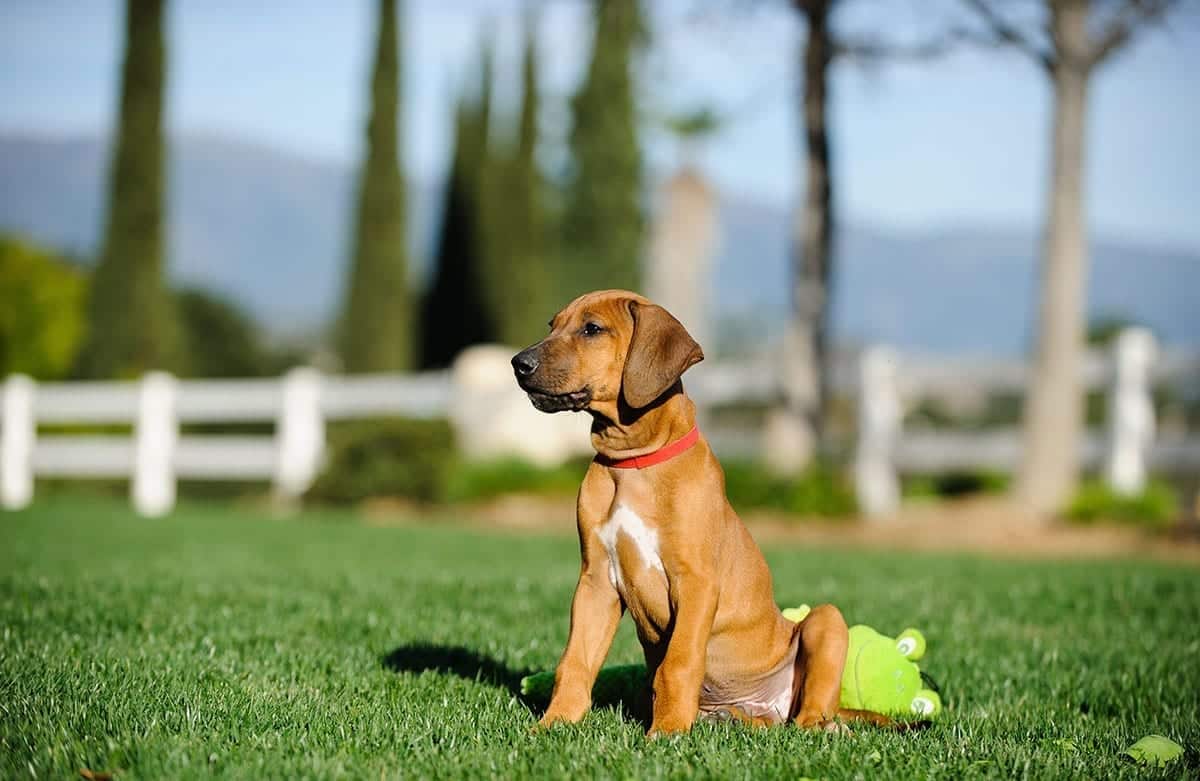 So, you're ready to be a parent – a puppy parent that is!
While learning about the best time to bring a puppy home, understand that while it is an exciting time for the humans of the household, it can be an intimidating time for your new furry family member.
At Keystone Puppies, we believe your puppy should have the best introduction to their new home ever – no matter what time of year they are adopted. Before signing on the dotted line, here are a few general tips for puppy-proofing your home:
If you live on a busy street or want worry-free backyard roaming, invest in a pet fence.
Put away any loose wires, cleaning products, and shoes. Puppies love to bite and play with anything they can get their paws on!
Give them a space that is THEIRS – whether that is a fluffy bed or a place right next to yours!
Check out our exclusive list of puppy proofing tips for your home in our recent blog!
Finding Your Perfect Puppy with Keystone Puppies
Now that we've established the best time of year to buy a dog, you probably have some questions about just how to bring one home with you!
Adopting a puppy with Keystone Puppies is easy! Our breeders are all certified, loving individuals with years of experience and big hearts for little pups. Browse our list of current puppies available for sale, contact the breeder, and schedule your first meeting with your potential future fur baby. It's that simple!