Easiest Dogs to Own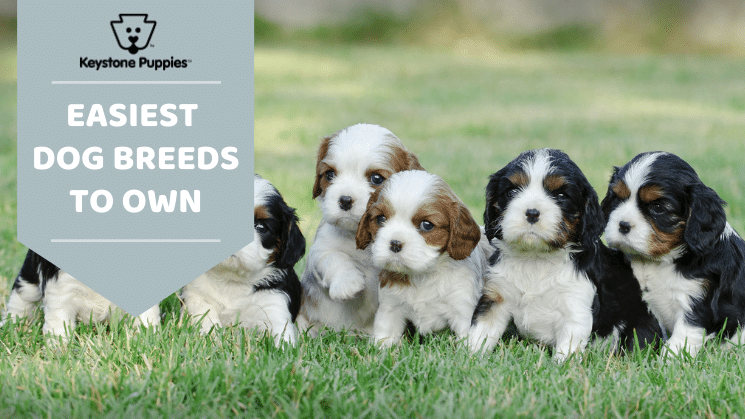 Most first-time prospective puppy parents end up picking their first dog based on what a friend or family member has – or just based on the unbeatable cuteness factor. There's nothing wrong with that at all! However, another good thing to consider are the easiest dogs to own – we're talking about laid-back, low-maintenance puppers that make this big step simple and fun.
At Keystone Puppies, we specialize in matching happy, healthy, and well-bred puppies with the perfect families to take care of them. We want you and your first pup to be a match made in puppy heaven! Selecting an easy-to-own dog is the best way to ease yourself into puppy parenthood. Check out our list of low-maintenance dog breeds – and when you're ready to adopt, we're ready to help!
7 Low-Maintenance Dog Breeds
You can choose from an enormous variety of low-maintenance dog breeds, all of whom make for truly wonderful companions! In general, the easiest dogs generally tend to be lower-shedding, lower-energy, super loving, with all-around great personalities. Take a look at our list of the easiest dogs to own to get an idea of the best new doggo for you: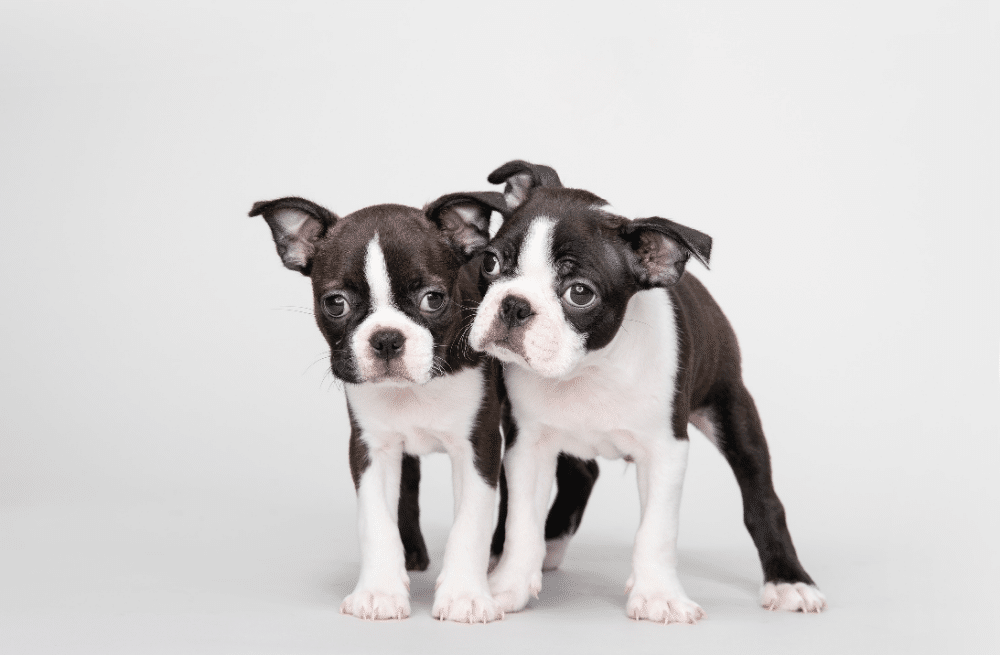 No list of low-maintenance dog breeds would be complete without mentioning the Boston Terrier! Above all, these small, short-haired dogs tend to be extremely friendly to other pets in your home and neighborhood. Not only that, but these sweeties are also highly-affectionate with their humans, so you'll know how much they love you from day one!
"Gentle" is absolutely the best way to describe the Golden Retriever. These puppies are highly loving and loyal to their families, and they want to be involved in whatever their family is up to. For first-time puppy parents, these winning personality traits make them unbeatable additions to the household. While you'll need to regularly maintain their long coats, you should also expect to be rewarded with many quiet evenings of calm cuddling on the couch.
For French Bulldogs, an afternoon of cuddling on the couch with their favorite people is their idea of the perfect day! We're not going to say these puppers are outright lazy, but if you want to spend the day lounging around the house, your French Bulldog will be right there with you. Plus, their coats are super short, meaning less clean-up and regular grooming for you!
Although they will need a more in-depth beauty routine due to their longer curly coats, you can't find a sweeter puppy than an adorable Cavapoo! These little angels are highly affectionate and ready to participate in whatever their family is doing – whether that's relaxing at home or playing frisbee at the park.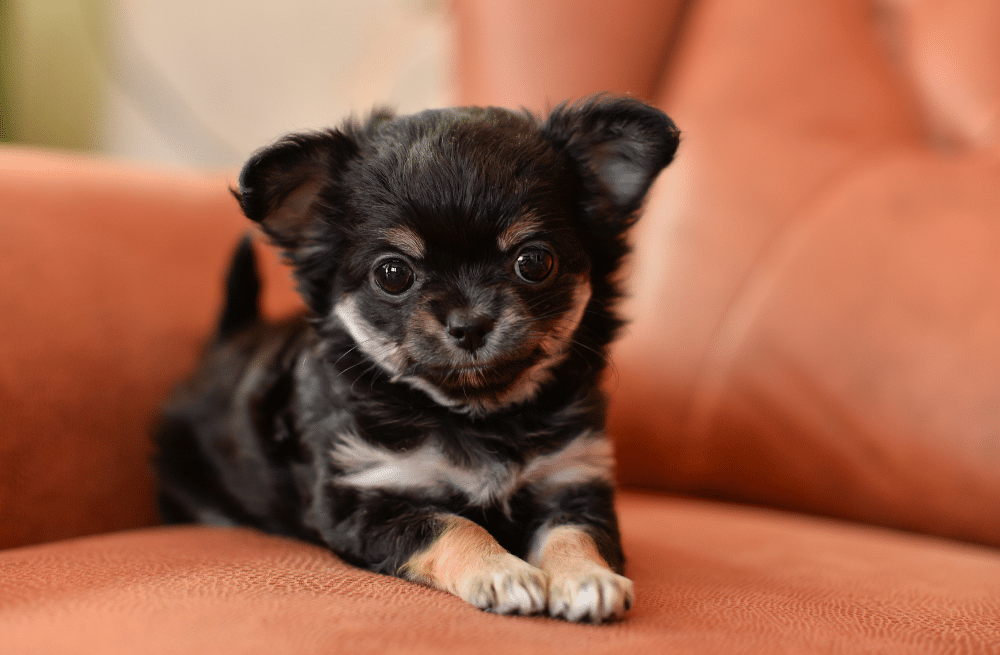 Chihuahuas are one of the easiest dogs to own in large part because of their size. With such a small stature, they don't require tons of exercise and don't need a big home to roam around in. Plus, their short coats don't need constant maintenance, making them very easy to handle on a daily basis. These pint-sized puppers will fit right in with a family that has a lot going on!
Welsh Corgis are a standout for first-time puppy parents! These pups make it on our list of low-maintenance dog breeds for a few reasons. Their short coats require little regular upkeep, their energy level makes them easy to tire out, and their temperament makes them sweet to everyone they meet. For first-time puppy parents, Welsh Corgis make the perfect addition to a loving and laid-back home!
See more of the all-time friendliest dog breeds!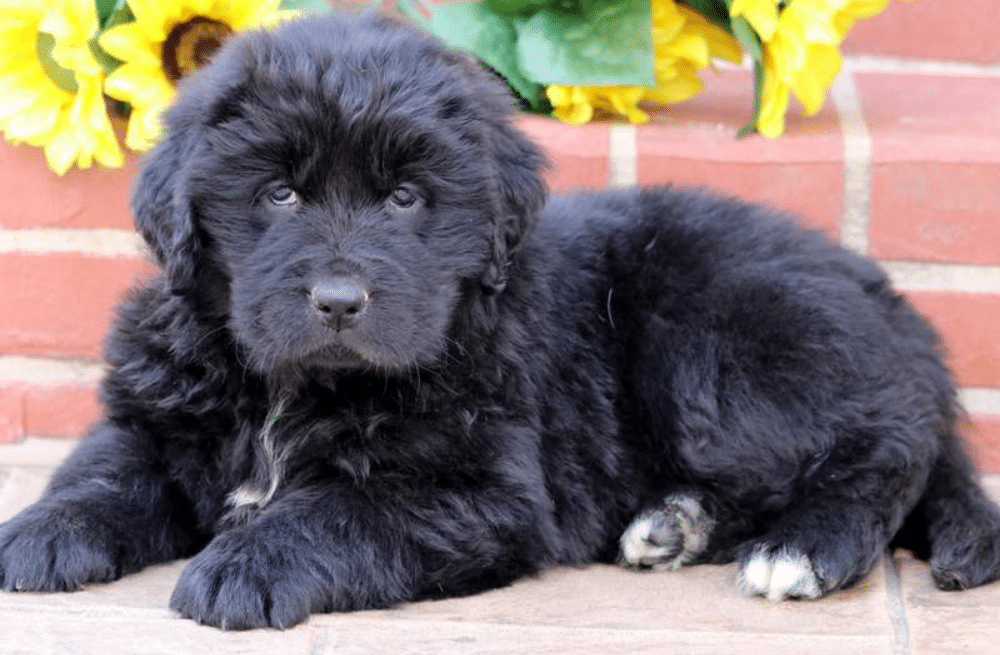 These gentle giants have earned a place on our list of low-maintenance dog breeds thanks to their calm and outgoing personalities. Count on Newfies to be wonderfully loving with everyone and to warm up to strangers quickly, making them one of the nicest dogs on the block! Since Newfoundland dogs don't have the shortest hair, their coats will require some regular maintenance, but that is the only challenge!
Want to know which easy to own puppy breed would fit best in your family? Try our puppy breed quiz!
Why the Breeder Matters
You know you want a low-maintenance dog breed, but you also want a no-hassle adoption experience. When you're looking to adopt a puppy, it's important to know who you're adopting from. Knowing who your pup's breeder is – and knowing their practices are vetted before you adopt – stops puppy mills and ensures you have the best experience.
Firstly, working with a reputable breeder reduces the risk of your puppy having health problems and temperament issues. When your puppy comes from a high-quality breeder, they know how to raise happy, healthy pups so that you truly have your perfect fur-ever friend! And secondly, adopting from a good breeder means you can ask them questions. Finally, when you work with Keystone Puppies, you can feel confident that our breeders are held to a higher standard and that our puppies are backed by a health guarantee!
The Easiest Dogs & The Easiest Adoption
We encourage you to look at all of our available dogs to find the easiest dog that will fit perfectly into your lifestyle. We have tons of great dogs ready to join your fur-ever family – see them all right here!