Why Choose Keystone Puppies for…
Happy and Healthy Puppies in Lancaster PA
Keystone Puppies was created for potential caring pet owners to have a credible, safe place to find their fur-ever friend. Our passion is to have a working relationship with reputable breeders who not only raise healthy puppies but who are committed to giving adequate socialization which in return will help make the transition to your home a smooth one. To reach this goal, we offer incentivized programs to our breeders who go above and beyond what the state laws require — breeders that provide extended health guarantees for their puppies and are open to continually look at implementing better breeding practices.
Providing a Credible Way To Find Lancaster Puppies a Fur-ever Home
No Puppy Mill Promise
We're dog lovers who take stand. Not only do we pledge to NEVER work with puppy mills, we fight for dog welfare standards across the state.
Breeder Screening / Breeder Check-In
We visit our breeders in person regularly — to take adorable puppy pictures and to ensure they continue to meet our EXTREMELY high standards.
Health Guarantee & Vet Checks
We guarantee that our dogs will be completely healthy when they come to their fur-ever home — and if there ever is an issue, we make it right.
Socialization Guarantee
Keystone Puppies often come home ready to fall in love with the family and other furry siblings. This is thanks to our breeder's all-important focus on socialization from birth.
Reviews
Hundreds of glowing reviews from thousands of families. See what makes us special, and trust the same company as thousands of other dog lovers.
Safest Pet Travel
We ship our dogs nationwide, and we guarantee that they're 100% safe and comfortable the entire time.
Family-Owned & Dog Loving Team
Keystone Puppies is a family-owned company, and every team member has their our own 4-legged friends at home. That's just one of reasons we know how important it is to deal with responsible breeders.
Tips & Advice
When you're a dog lover, the time for education is never done. That's why our experts offer tips on all the ways to nurture and care for your dog.
Caring & Knowledgable Dog Breeders in Lancaster PA
Ask for more information about our Keystone Accredited Breeders program! The breeders who are accredited will have a gold accreditation symbol under their name. Rest assured that when searching for your new family member that on our website, you will never be scammed or deal with puppy mills. Each & every Lancaster puppy on our site has been seen, handled and photographed at the home where the puppy was born & raised.
Keystone Puppies is a small family-owned company. We all have our own 4-legged friends at home so we know how important it is to deal with responsible breeders! We have a Customer Care Specialist answering phone calls Monday-Saturday from 8am-9pm. We are here to assist you in any way we can! We also have a Live Chat feature available on our website.
We strive to work with the best breeders, who breed the best puppies and we aspire to give the best Customer Service so that you can have the best experience!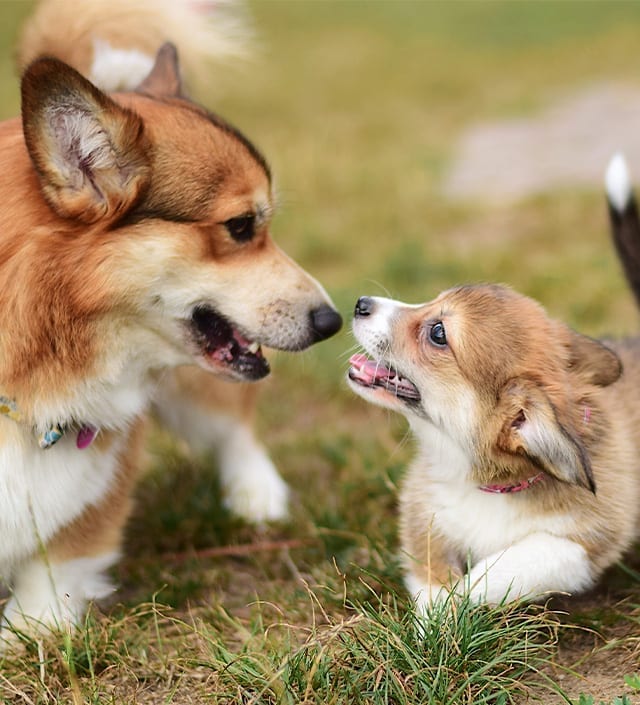 Read What Others Say About Their Puppy Adoption
The breeder facility was extremely clean and the family was so friendly. I am so thrilled with my little guy! He got a perfect bill of health from the vet. No problems not even a flea. I would recommend them to any family looking for a reputable breeder. I had no second thoughts or bad gut feelings. Professional and personable at the same time! Great experience picking out our furry family member!!!
I had an awesome experience working with Keystone puppies! Thanks to the breeders Mel & Ruthie, I was comfortable with the process & they were professional & everything was clean & good to go once I picked up my puppy. I would definitely recommend using Keystone.
Keystone puppies was wonderful to work with to get our new puppy. They were very fast to respond and patient with any questions we had. They had no problem sending us additional videos or pictures. We love our new puppy and he is so friendly and smart. Highly recommend.
Great Experience! We purchased two Cockapoos and could not be more pleased! Everyone we worked with was so helpful and kind. I would definitely recommend them to any one who is considering adopting a puppy.
I bought my Cavalier King Charles spaniel from a nice couple in Bird in Hand, Pa. He is a sweetheart very relaxed and calm spirit. I registered him as an emotional support dog already. Thanks keystone Marley is a great addition to my family.
Keystone puppies was amazing working with - excellent communication with the breeder, Steven and Shawn, with shipping. My family loves our new Poshie puppy - she is beautiful and healthy and happy! Thank you for such a great experience - excellent business and trustworthy.