Trusted Pet Shipping Services for Your Puppy
Traveling can be a nerve-wracking experience, whether you walk on two legs or four furry ones. The loving team at Keystone Puppies puts the safety and happiness of your puppy above everything else. As dog lovers and owners ourselves, we know the stress that can linger over the thought of shipping a puppy – especially so when shipping a puppy over far distances.
Our pet shipping services have proven themselves trustworthy, safe, and totally dependable time and time again. By working with all major airlines, we are able to provide a pet shipping service so our Keystone Puppies can be welcomed in the loving home they deserve, no matter where that home is located!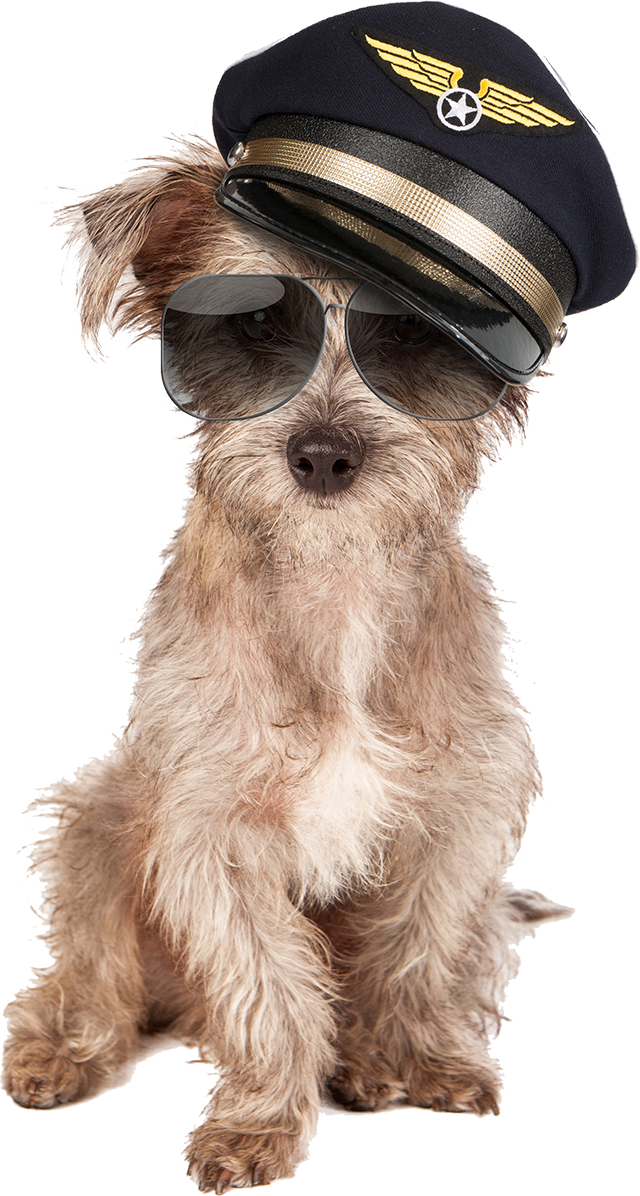 2,366 Puppies Shipped
5,600,000 Miles Covered
135+ Cities Reached

Cost: $645
How Our Puppy Transport Services Work:
Airport Selection*: Together, we'll find and choose the closest airport that implements a PetSafe program. A PetSafe program ensures qualified individuals and practices for a successful pet delivery service. Currently the only airlines shipping live animals through cargo is American Airlines.
Coordination: Communication is key in any relationship – especially the one between your puppy's breeder and you. We work with you and the breeder to coordinate schedules, and we'll send you an itinerary.
Puppy Pickup: Next, we'll send a team member to pick up your puppy from the breeder and transport them to the airport. This is our favorite part of our puppy transport service because we get to spend precious time petting your pup during the entire ride to the airport!
Accommodations: Once on board and snuggled in, your puppy will travel in comfort in a new airline-approved kennel with a soft bed, food, and water.
Communication: We will be in touch throughout the day with your puppy's flight schedule until they arrive safely in your arms. At the end of your pet delivery services with Keystone Puppies, we would appreciate you leaving us a review to let us know how you enjoyed the experience.
Summer Months: American Airlines has limited aircrafts that can accommodate live animals. Less flights equals less options. It is also very hard shipping if you live in a warm climate. Temperatures need to be under 85 degrees upon arrival in order for your pet to be safely shipped. We will work with you in trying to find the best day & time to be able to ship your puppy but please be patient as mother nature is out of our control.
Why Dog-Owners Love Our Pet Delivery Services:
Safe
We've been shipping puppies for a long time, and we always put your puppy's health and happiness above everything else, especially when traveling.
Easy
Our pet shipping services are as easy as following the 5-step plan above! All you need to worry about is preparing your home for the puppy of your dreams.
A Few Last Notes About Shipping a Puppy…
Every puppy deserves a welcoming home, no matter where in the country that loving home may be! Now, thanks to Keystone Puppies' puppy shipping and puppy transport services, we can make that happen.
Our typical pet delivery services cost $645. There is an additional $25 – $100 fee for puppies that weigh over 15 lbs.
Due to new airline restrictions, snub-nosed breeds cannot be included in our puppy shipping services at this time. This would include but is not limited to all Boston Terriers, Boxers, Bulldog Breeds, Mastiff Breeds, Pugs & Shih Tzus. Please check in with Shawn before reserving a puppy that you are not certain about.
Do you want your puppy delivered to your local airport? To begin your delivery process or to make a reservation, call and ask for Shawn or fill out our contact form here!
Every puppy delivered through Keystone Puppies™ will be handled with the utmost compassion by one of our Keystone Puppies Delivery Specialists.
Make A Reservation
shipping@keystonepuppies.com
Fill out our contact form