Trusted Pet Shipping Services for Your Puppy
Traveling can be a nerve-wracking experience, whether you walk on two legs or four furry ones. The loving team at Keystone Puppies puts the safety and happiness of your puppy above everything else. As dog lovers and owners ourselves, we know the stress that can linger over the thought of shipping a puppy – especially so when shipping a puppy over far distances.
Our pet shipping services have proven themselves trustworthy, safe, and totally dependable time and time again. By working with all major airlines, we are able to provide a pet shipping service so our Keystone Puppies can be welcomed in the loving home they deserve, no matter where that home is located!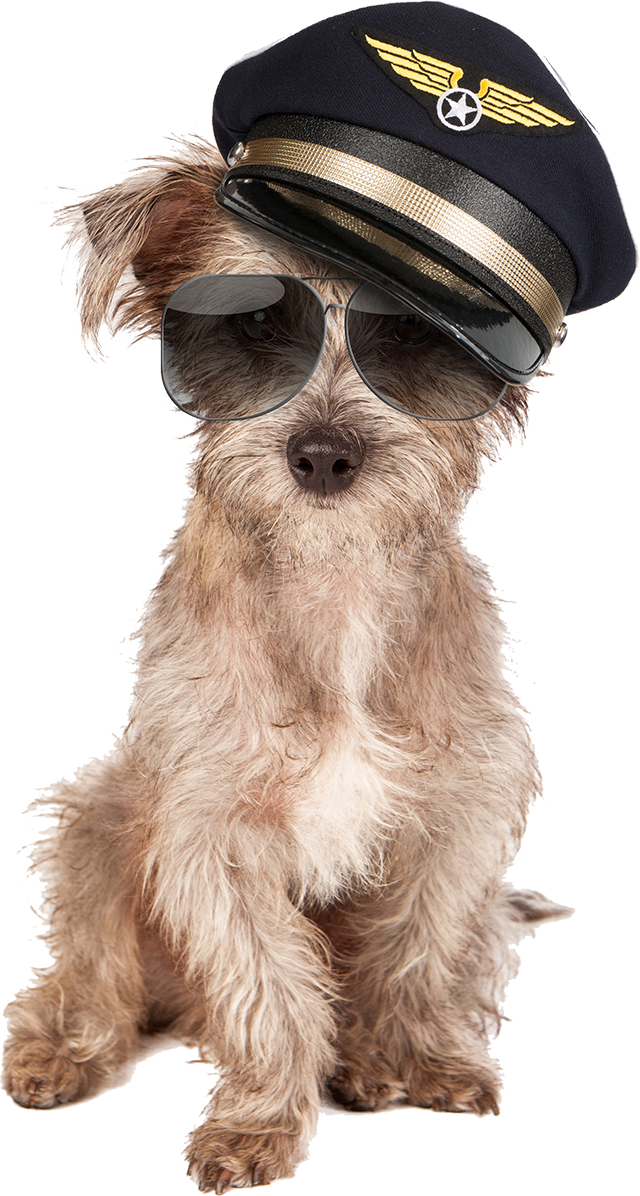 1,458 Puppies Shipped
2,900,000 Miles Covered
125+ Cities Reached

Cost: $595
How Our Puppy Transport Services Work:
Airport Selection*: Together, we'll find and choose the closest airport that implements a PetSafe program. A PetSafe program ensures qualified individuals and practices for a successful pet delivery service.
Coordination: Communication is key in any relationship – especially the one between your puppy's breeder and you. We work with you and the breeder to coordinate schedules, and we'll send you an itinerary.
Puppy Pickup: Next, we'll send a team member to pick up your puppy from the breeder and transport them to the airport. This is our favorite part of our puppy transport service because we get to spend precious time petting your pup during the entire ride to the airport!
Accommodations: Once on board and snuggled in, your puppy will travel in comfort in a new airline-approved kennel with a soft bed, food, and water.
Communication: We will be in touch throughout the day with your puppy's flight schedule until they arrive safely in your arms. At the end of your pet delivery services with Keystone Puppies, we would appreciate you leaving us a review to let us know how you enjoyed the experience.
Why Dog-Owners Love Our Pet Delivery Services:
Safe
We've been shipping puppies for a long time, and we always put your puppy's health and happiness above everything else, especially when traveling.
Easy
Our pet shipping services are as easy as following the 5-step plan above! All you need to worry about is preparing your home for the puppy of your dreams.
A Few Last Notes About Shipping a Puppy…
Every puppy deserves a welcoming home, no matter where in the country that loving home may be! Now, thanks to Keystone Puppies' puppy shipping and puppy transport services, we can make that happen.
Our typical pet delivery services cost $595. There is an additional $50-$100 for any United Airlines flights.
Due to new airline restrictions, snub-nosed breeds cannot be included in our puppy shipping services at this time. This would include but is not limited to all Boston Terriers, Boxers, Bulldog Breeds, Mastiff Breeds, Pugs & Shih Tzus. Please check in with Shawn before reserving a puppy that you are not certain about.
If you want your puppy delivered to your local airport? To begin your delivery process or to make a reservation, call and ask for Shawn or fill out our contact form here!
Every puppy delivered through Keystone Puppies™ will be handled with the utmost compassion by one of our Keystone Puppies Delivery Specialists.
Any kenneling fees owed because of flight cancellations will be the responsibility of the individual who receives the puppy.
Make A Reservation
shipping@keystonepuppies.com
Fill out our contact form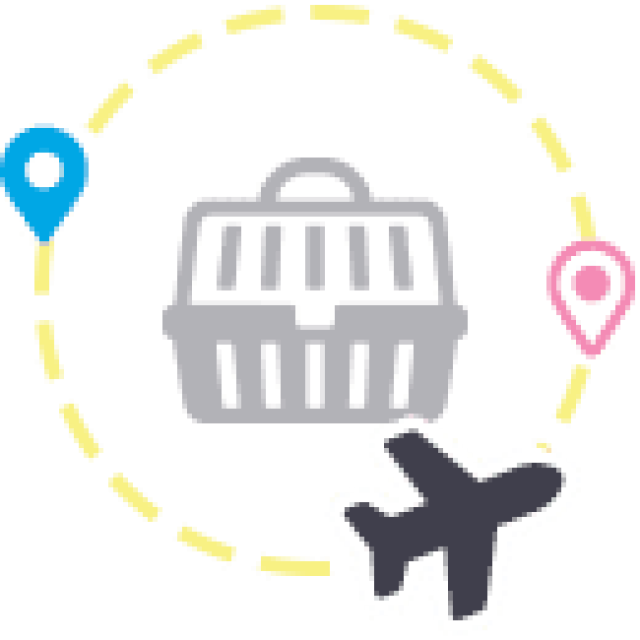 Read What Others Say About Their Puppy Shipping
I've never had a puppy or any animal shipped before. I was pretty nervous. But I was told about the process and given flight information. On the day of shipment, I was constantly kept in contact; was told he was on board, made it to next destination (had a small layover), then back on board and that he had arrived. Definitely made it much easier with the constant updates and contact.
Just got our little girl Skylar today! The experience was very smooth and I felt confident that I wasn't supporting a puppy mill. The specific breeder was Gideon and he was very nice and let us know she had a slight underbite so there would be no surprises. I liked the full disclosure since we would not be able to see her before her arrival. Shawn set up the shipping and it was super easy! He coordinated everything with Gideon. I would definitely recommend Keystone puppies and will look here first if we ever consider a puppy again in the future. Thank you!
I have been absolutely pleased with my experience and my puppy!!! The shipping process was easy and hassle free. They kept me informed throughout the whole process. They answered all my questions. They were helpful, organized and very professional!! I would highly recommend them.
I had a very good experience purchasing and shipping of my new puppy from Keystone puppies. My English Cream Golden Retriever was as advertised and the shipping process went exactly as I was told. I was given timely updates on the day of travel and there was no glitches along the way. We all love this cute puppy and my thanks to all concerned. I see some negative comments, but that hasn't been my experience and I would reccomend this service.
I live in CO and have never shipped a puppy nor bought a puppy sight unseen. I trusted the process and am so happy I did! The breeder was responsive and nice to work with and Shawn and team were excellent with the shipping process. They were very knowledgeable about the process and felt more comfortable going through them then having to figure out the logistics on my own. They did everything and kept me informed along the way! Within a week, we had our puppy! She's socialized and sweet.
Breeder and shipping service did a very great job! We work everything from the beginning until the end very easily and they are very trusted. Puppy is healthy and happy! I'm very happy that I choose Keystone Puppies! A new journey for my puppy and my family!