Puppies in York, PA
Are you looking for a puppy in York, PA? Keystone Puppies can help you find the right puppy for you!
Browse Available Puppies in York
---
How To Adopt a Puppy If You Live in York, PA
If you've found a new puppy that you really like, don't pass up the chance to make it a part of your family! Click on its photo to see it better and find out more about it. After that, you can get in touch with the breeder to ask any questions you might have and set up a time to meet the puppy in person! If York is too far away from the breeder's location, don't worry – just go to our shipping page, and we'll help you with everything!
---
Get a Healthy Puppy That's Not From a Puppy Mill
Puppy mills are a problem in Central PA that we're fighing against. That's why we guarantee that the puppies you find on our website are not raised by puppy mill breeders.
We're dog lovers like you and we're taking a stand against harmful breeding practices. That's why we not only pledge NEVER to work with puppy mills, we're fighting to improve dog welfare standards across Pennsylvania.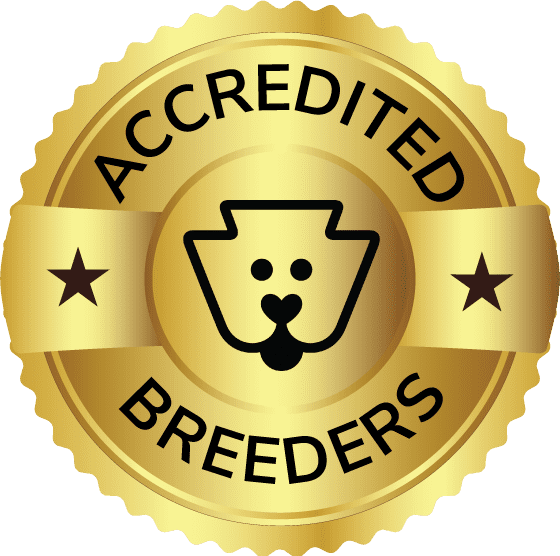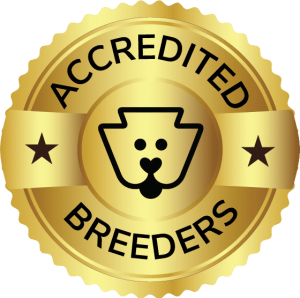 Puppy Shipping to York
While it is best for you to come and pick up your puppy in person, we know that might not always be possible.
Our team cares a lot about making sure your new puppy is safe and happy. That's why we offer reliable and secure pet shipping services. We work with major airlines to make sure your puppy can get to you, no matter how far away they are.
If we can't arrange a flight to your nearest airport, we can help you find a ground transportation company instead.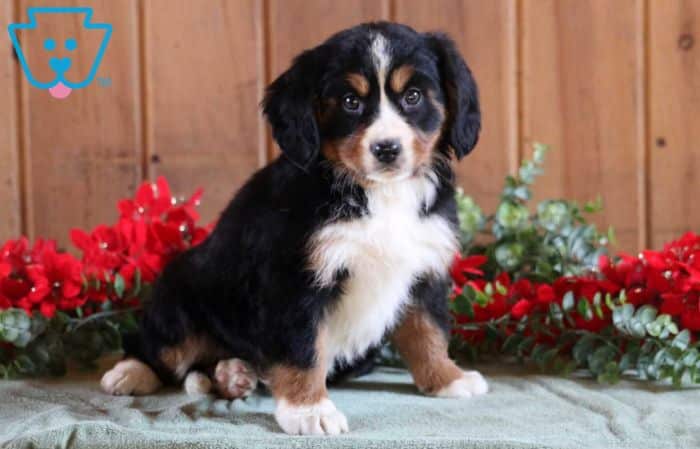 Mini Bernese Mountain dog puppy..

York PA Puppy FAQ
What are the most popular dog names in York County?
According to York County's dog license registry, the most popular dog names (as of 2023) in ascending order are:
10. Luna
9. Cooper & Tucker (tied)
8. Bailey
7. Sadie
6. Molly
5. Buddy
4. Max
3. Lucy
2. Daisy
1. Bella
Do dogs need to be registered in Pennsylvania?
All dogs three months or older must be licensed by Jan. 1 of each year. Owners of non-licensed dogs can be cited with a maximum fine of $300 per dog (plus any court fees). For details on dog licenses in York County, visit the County's website.
What is the cold law in PA for dogs?
Pennsylvania law states that you can't keep a dog tethered outside for more than 30 minutes when the temperature is 32 degrees or lower. Penalties include fines or jail time to owners who are caught.
---
Have Questions?
Please contact us and we will get back to you within 1 business day.
No puppies available matching your search at this time.