8 First Time Puppy Owner Tips for More Smiles & Less Stress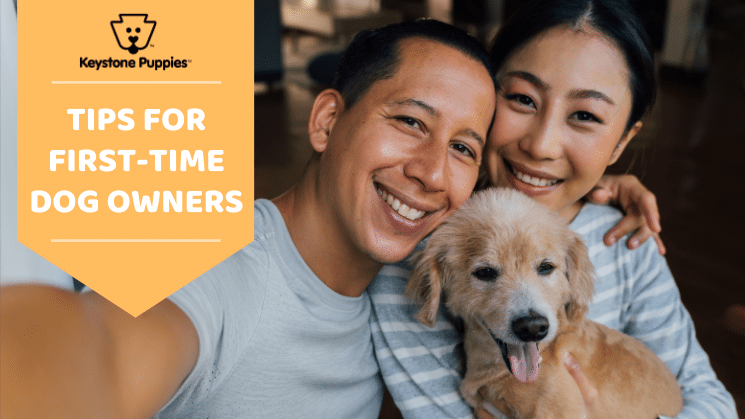 Your bundle of fluffy joy is about to turn your world upside down (in the very best way PAW-sibble). So, it's only natural that you might be a bit nervous and apprehensive. While no blog can ever truly prepare you for the feeling of bringing your four-legged friend home, these first time puppy owner tips can make the transition even easier and more fun!
At Keystone Puppies, we're dedicated to connecting happy, healthy puppies with the families who will love them for life. Since we have ample experience with puppy introductions, we put all of the need-to-know advice into one place. Keep reading to dig up our first time puppy owner tips – or start the search for your pooch right here!
Best Advice for New Puppy Owners to Survive the First 30 Days
Making sure you know what to expect and guaranteeing your house is fully stocked with the essentials to take care of your pup right away – our tips cover all of it. From decades of working with different breeds to our own personal experience with our family dogs, here's our best advice for new puppy owners:
1. Stock-Up on Chew Toys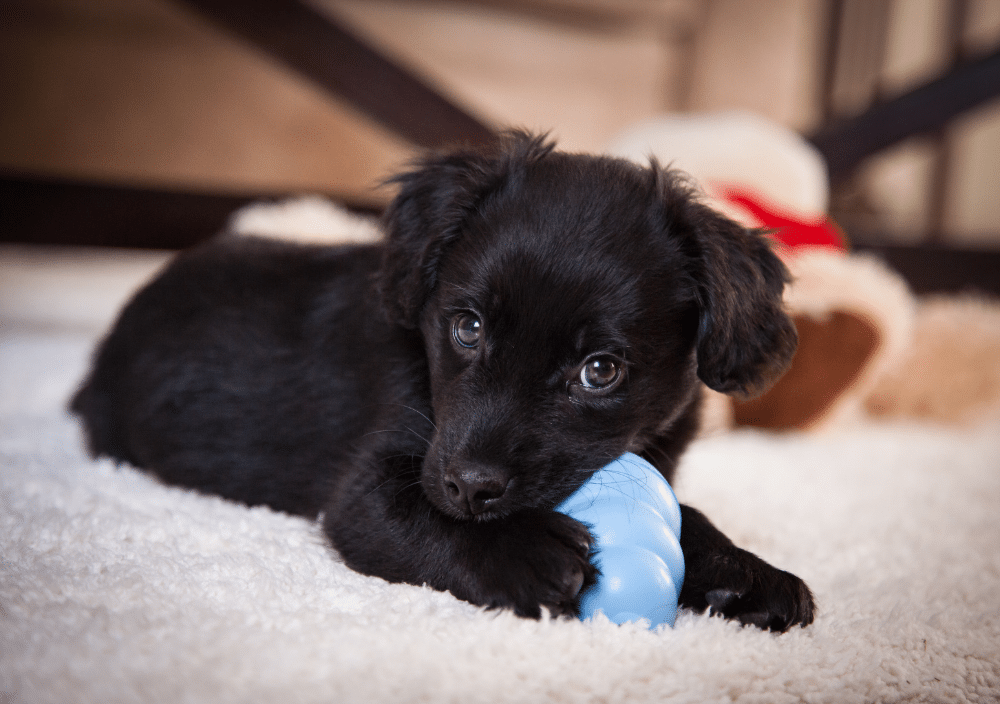 Chewing is one of the main ways your pup will interact with their new space. So, having plenty of safe-to-chew items on hand is key to making them feel comfortable – plus, it keeps your furniture free of bitemarks! We also recommend buying multiple styles of chew toys until you learn their chomping preferences.
PRO TIP: If you notice your pup is chewing on furniture or unwanted items, try this anti-chew spray!
2. Clear Your Calendar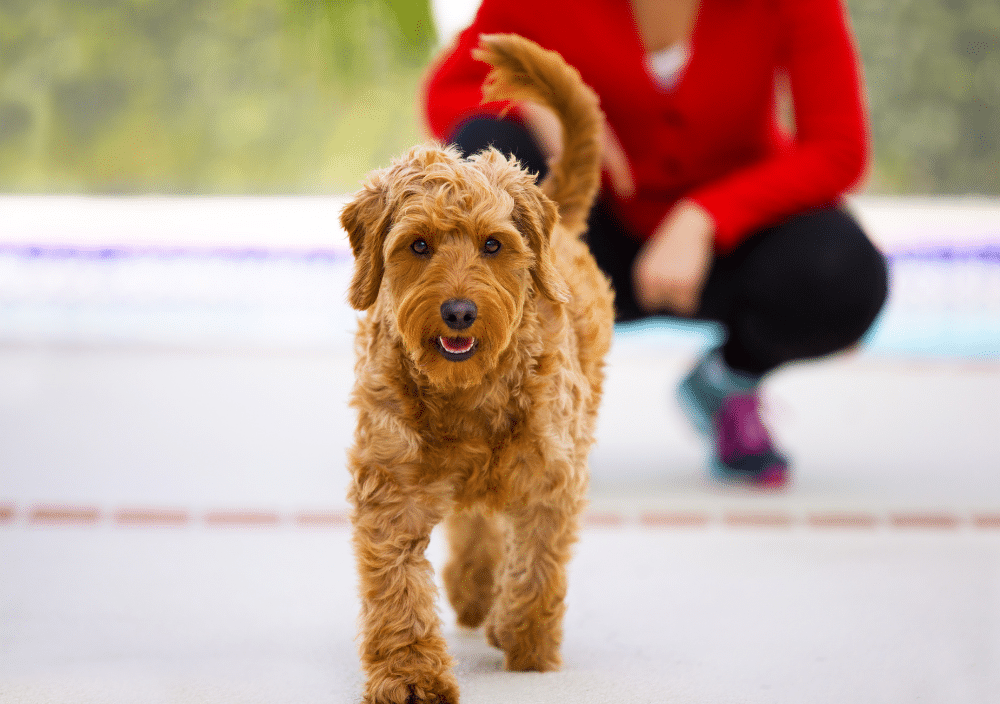 The one thing your new dog will need more than anything else is your time. They are making a big transition from being around their mom and siblings and coming home with you. By giving them tons of time and love, you make it easier on them. Plus, you're going to need to have ample time to train them the rules of your house. Bottom line: some of the best advice for new puppy owners is to make sure you have the time to commit, or else both of you will wind up unhappy!
Our recommendations: the best dog breeds for first time owners!
3. Set a Routine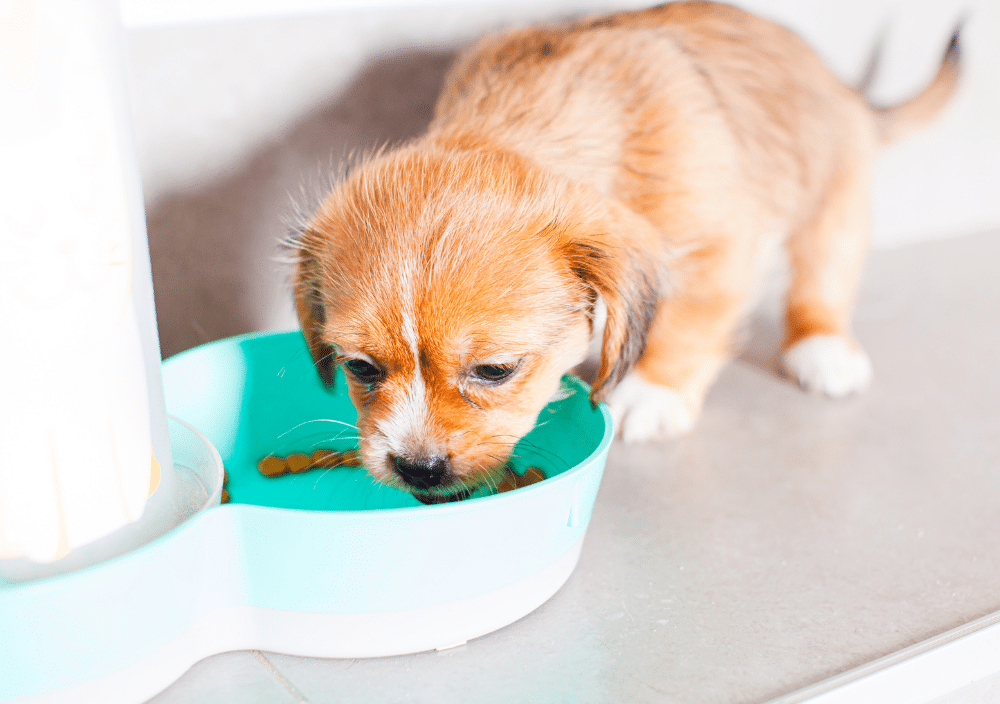 Here's a first time puppy owner tip you may not have considered: set a firm routine. Everything from feeding times to walk, play, and sleep schedules should be as similar as possible on a day-to-day basis. This helps keep your pup calm and comfortable as they begin to learn what is going to happen and when. Keep in mind, everything is all new here for your precious pooch – keeping things consistent helps them acclimate.
4. Arrange for Social Time with Other Dogs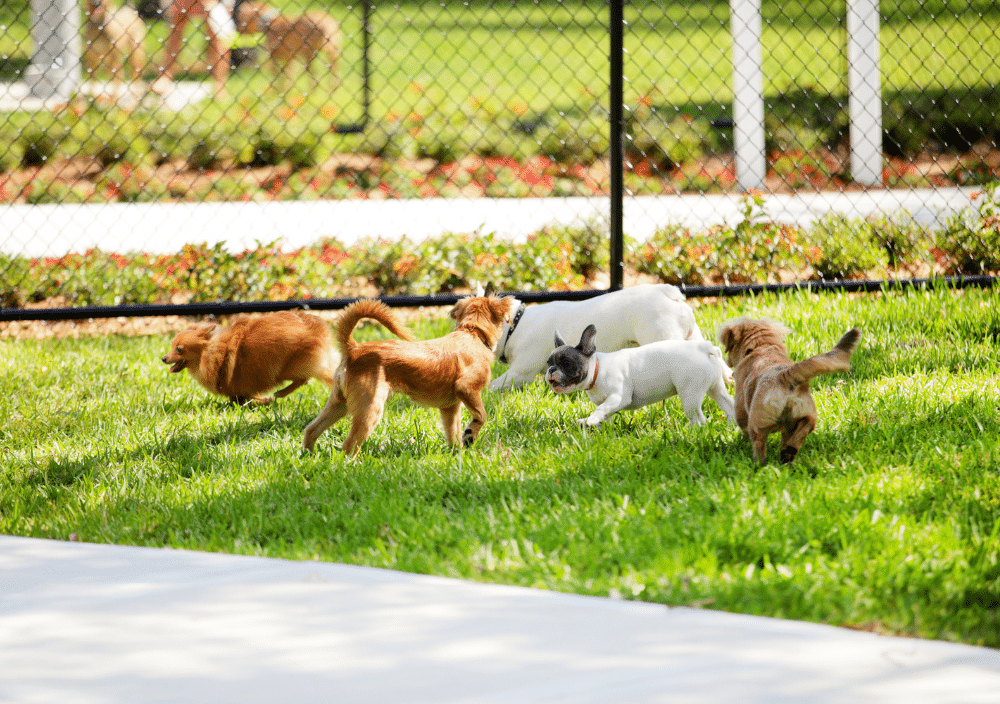 While your new puppy pal will be bonding with you most of all, they almost always appreciate the chance to play with other dogs. Giving them an early opportunity to connect with other dogs should be something you do early on. Not only will that help with their transition into your life, but it is a good foundation for development. By socializing your new pup early and often you help them become less fearful of and less apprehensive around other dogs.
5. Have Someone You Can Talk To
If you know a fellow dog parent, they can be a fantastic resource and support system during this time. Not only will they have their own advice to share for new puppy parents, but they may be able to model their advice in-person, working with your dog. Plus, having someone else to give you an occasional break can keep you feeling fresh during the occasional tough times.
6. Introduce Them to People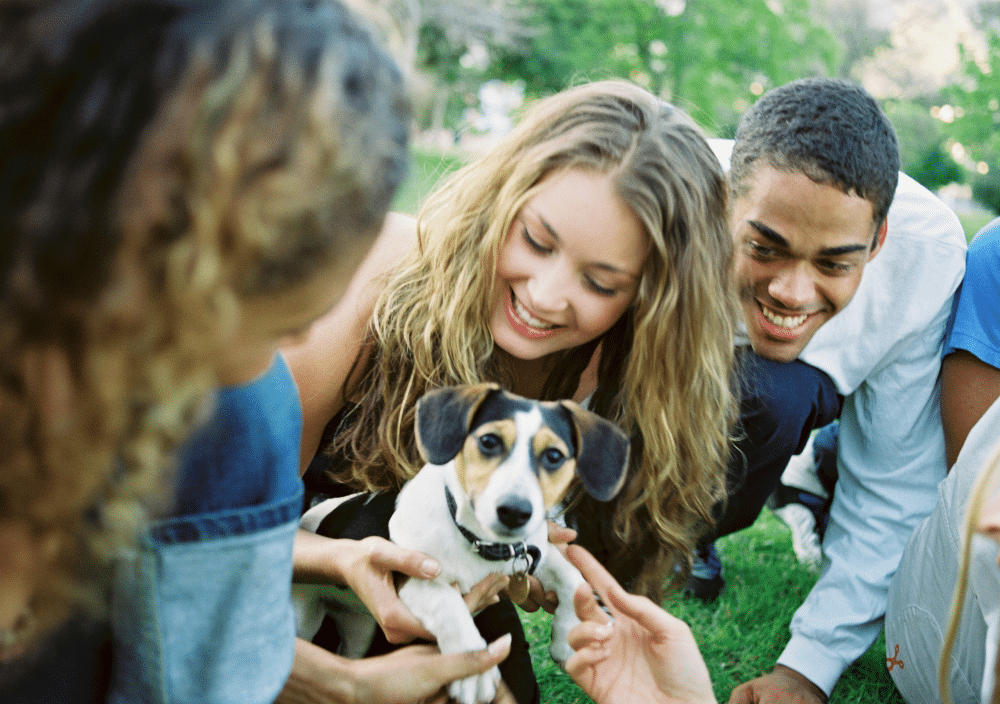 This first time puppy owner tip goes along well with the previous two! Introducing your pup to human friends early will help them greet the new people they meet appropriately. This early step is important for nurturing the friendly demeanor you want to see!
7. Remember to Be Patient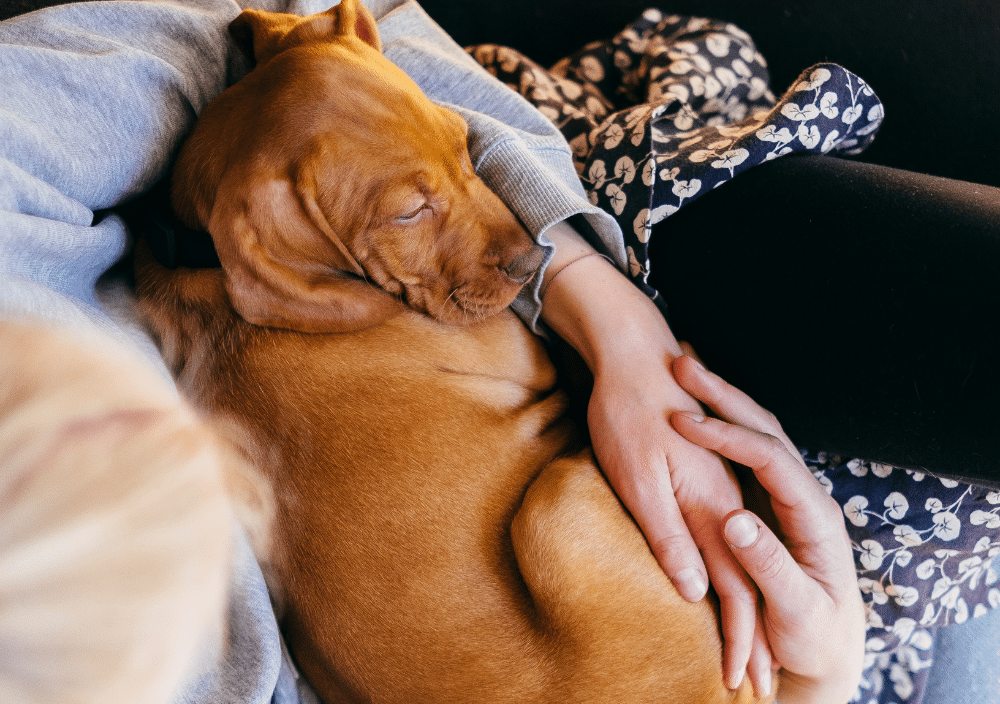 Your new fur-baby is quite literally a baby, and the entire world is new to them! That's why one of the first time puppy owner tips we always impart is to be patient. There will be challenges and accidents. The time will come where you think you have them trained, only for them to regress. Make sure you keep calm and stay patient – getting flustered or upset is counterproductive.
We recommend this dog training guide to help you navigate the challenged of training your puppy!
8. Work with a Reputable Breeder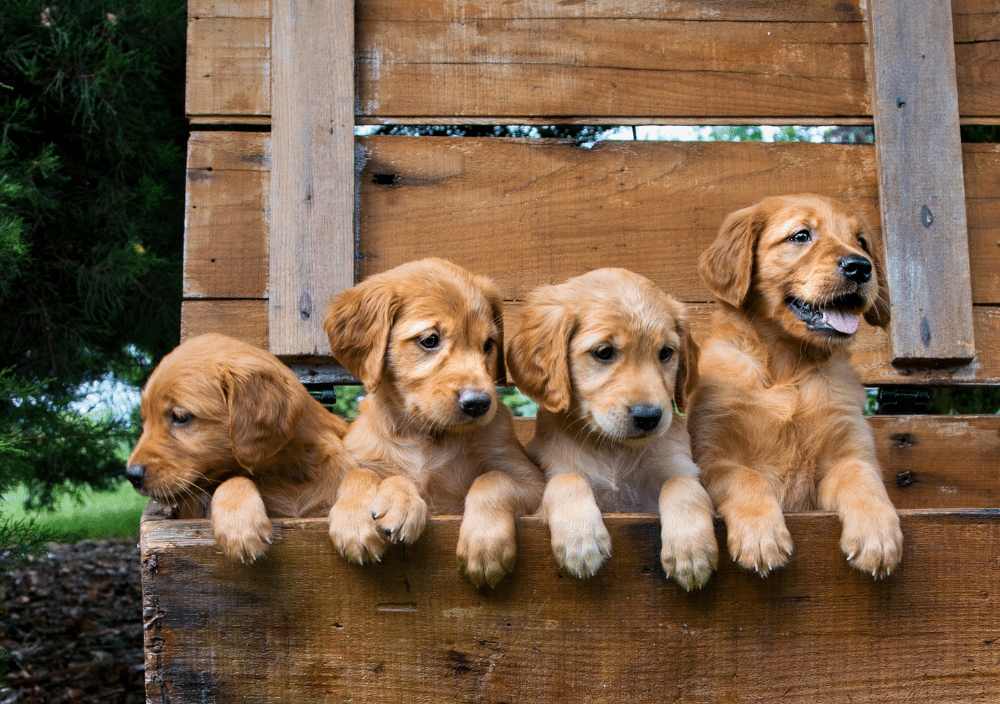 This is a piece of advice we'd give to ANYONE. The quality of the breeder you work with determines much about the health and temperament of your pooch. A kind and reputable breeder will have treated their puppies well, which makes them even easier to integrate into your life. However, puppies that come from a bad breeder may have emotional or physical difficulties that you'll have to work extra hard to overcome.
Uncover the can't-ignore signs of a bad breeder!
Keystone's Accredited and Certified Breeders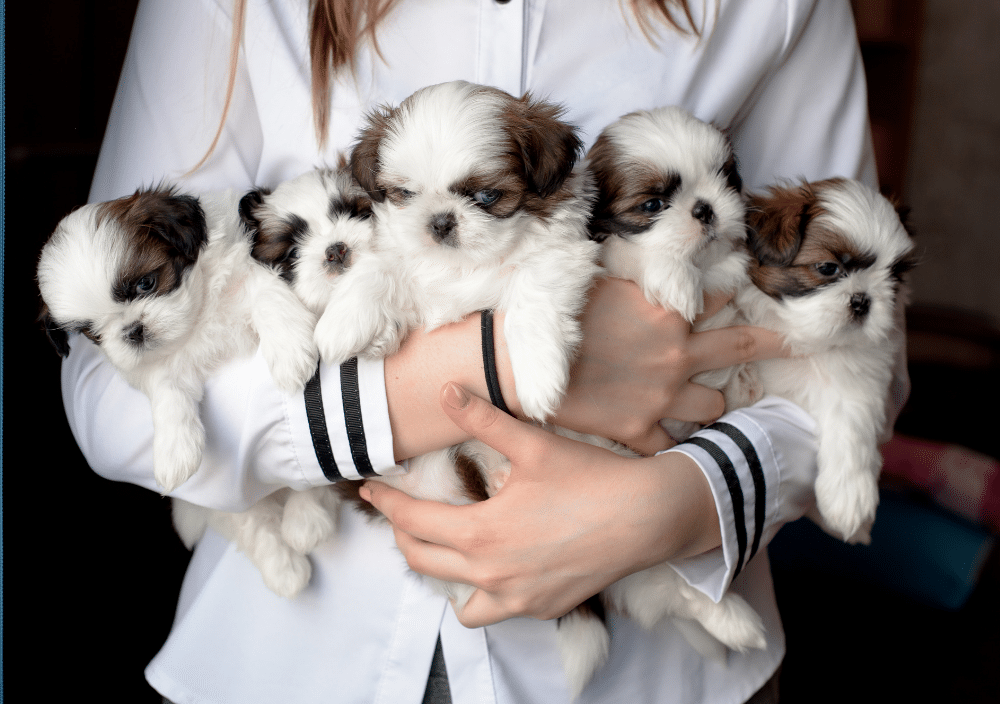 We launched our programs to accredit and certify the breeders that work with us as a way to give peace-of-mind to the families who trust us. In order for a breeder to be able to list their puppies with us, they must meet a rigorous set of requirements, ensuring dog health and happiness! This is our way of taking a stand to shut down puppy mills and terrible breeders – while helping our customers have the comfort and confidence to fall in love with their new fur-ever family member right here.
Here's why families all over the country choose to work with Keystone Puppies!
Share First Time Puppy Owner Tips with Others!
We hope you found our first time puppy owner tips helpful! If you end up bringing home a Keystone puppy of your own, we'd love for you to share it with our community on Facebook! We'd love to see adorable pics and hear about your experience in working with us. Plus, we encourage you to share your best advice for new puppy owners, too!
Find Your Fur-Ever Friend – No Matter Where You Live 
If you're ready to start falling in puppy love, you're in the right place. One of the very best ways to meet your new four-legged family member is by using our Puppy Finder right at the top of this webpage! However, if you don't know exactly what dog breed is right for you, we can help there, too! Check out our puppy breed quiz and answer a few quick questions to be paired with some possible pooches!