Top 10 Friendliest Dog Breeds
Your new puppy's personality matters more than anything – even more than how downright cute and irresistibly-snuggle-able they are. You want a dog that is friendly, easy-going, and loves meeting new people almost as much as he loves cuddling with his favorite humans. That's why in today's blog we're ranking the top 10 friendliest dog breeds!
At Keystone Puppies, we're all about connecting loving families with their fur-ever family members. We make that happen by helping you find the breed that's right for your family – and by helping you find a reputable, responsible breeder. Tag along as we highlight our picks for the friendliest dogs – based on decades of experiencing raising and loving dogs!
Meet the Friendliest Dogs
Our picks for the top ten friendliest dogs are different in size, look, and origin – but they all have one key thing in common: they love people and people love them! Meet the friendliest dogs – in no particular order:
1.
Labs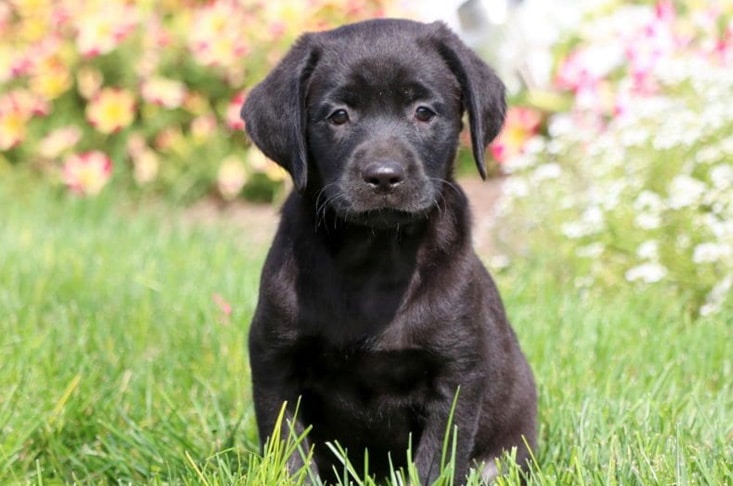 Genuine sweethearts, Labradors are known for having true-blue loyal personalities and for being extremely easy-going. Labs absolutely belong on our list as they bring their calm and ever-satisfied personalities everywhere they go!
2. Golden Retrievers
One of the most famously friendly dogs, golden retrievers are a great choice thanks to their kind, gentle, and extremely calm demeanors. Plus, golden retrievers are VERY easily trained so you can help mold those great traits into a truly perfect pup.
3. Mini Golden Doodles
All of the naturally friendly traits of a golden retriever but in a small package. Plus, the sweet and loving nature of a golden doodle gets paired with the intelligence of a poodle for a breed that definitely ranks among the friendliest dogs.
4. Welsh Corgis
Almost any dog will learn to love their family – but corgis love everyone they meet. Truly, corgis have earned their place as one of the friendliest dogs because of how much they like meeting new people and making new friends. (Dog and human alike!)
5. Mini Labradoodles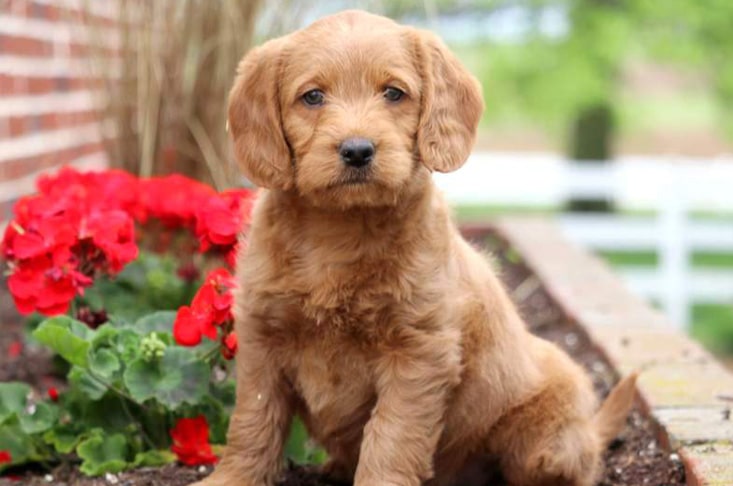 Another mix of two of the friendliest dog breeds and another loveable and loving pup. Mini Labradoodles take the cuddly docile lab personality and shrink it down to lap dog size!
Learn more about what you need for a new puppy.
6. Poodles
These are of one of the most intelligent breeds, bar none. Poodle owners often say that these smart dogs know how they are feeling – and want to cheer them up when they're down.
7. Bichpoos
As soon as you meet this fluffy, curly bundle of joy, you're going to want to cuddle them all up. Bichpoos love that! These intelligent and affectionate dogs are the true definition of a lapdog – there's nowhere they're happier than cuddled in to their favorite people.
8. Cavaliers
These dogs first made their entrance as members of the royal courts throughout Europe, so there's no doubt that Cavaliers have a great personality. This breed is great for young children as they are highly affectionate, extremely gentle, and they're the perfect size to be a playmate. That's why cavaliers have earned a place on our list of 10 friendliest dog breeds.
9. Cavapoo
The only downside people ever say about small dogs is that they have the tendency to be hyper. The cavapoo breed defies that. By mixing the cavalier and the poodle, you have a dog that has the playfulness of a cavalier but is calm enough to lay on your lap as you watch a movie.
10. Boxer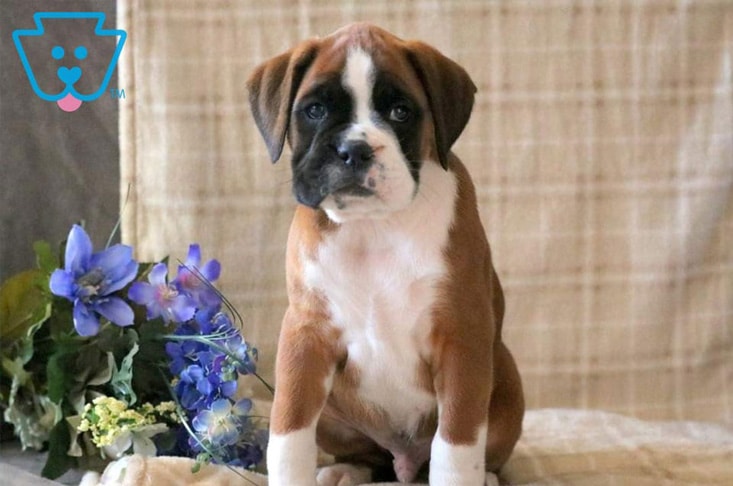 For some people, a boxer might be an unexpected choice for one of the friendliest dogs – unless you've ever met a boxer, that is. Boxers tend to be extremely laid back and docile. Plus, if you have kids, they are the ideal addition to the family because they are perpetually ready to play.
While these may be our picks for the friendliest breeds, there are so many other options. With good training and a loving home, almost any dog will have the right temperament to meet friends and family. See more dog breeds right here.
Trust Keystone Puppies for Happy, Healthy Dogs
At Keystone Puppies, our mission is to connect loving families with happy and healthy dogs. We hold our breeders to the highest standards for health and happiness. We outright REJECT all puppy mills – not only would we never work with them, but we're working to put them out of business!
Learn more about the Keystone difference.
So, when you let us match you with the newest member of your fur-ever family, you can feel confident in your dog's health – and feel good knowing you're working to stop puppy mills across the country!