Real Keystone Puppies Reviews & Ratings!
Keystone Puppies reviews speak for themselves – people think our pups are paw-sitvely the best! We serve our customers thoughtfully by putting puppy health and happiness above anything else. But don't just take our word for it, click through several pages and hundreds of Keystone Puppies reviews from real customers. Although we are a Pennsylvania based team, we have reviews and ratings from people all across the United States. Feel free to look for reviews about the breed your interested in, or leave Keystone Puppies a review of your own!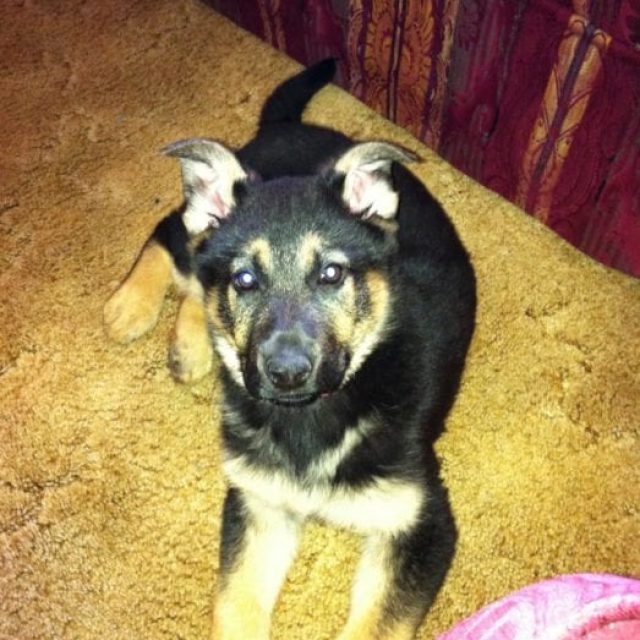 Our Family Drove Out To See Sam
Our family drove out to see Sam and Linda Blank in Quarryville, PA. Real nice folks. We picked up Chloe (formerly Cupcake) about a month ago. Our family couldn't be happier – she is very smart. Parents hips are good and Chloe checked out fine by our vet. Sam came thru with all the paperwork (akc forms, OFA hip certs from parents, etc) he promised to send me. I would recommend you stop and see Sam & Linda Blank if you are looking for a German Shepherd pup.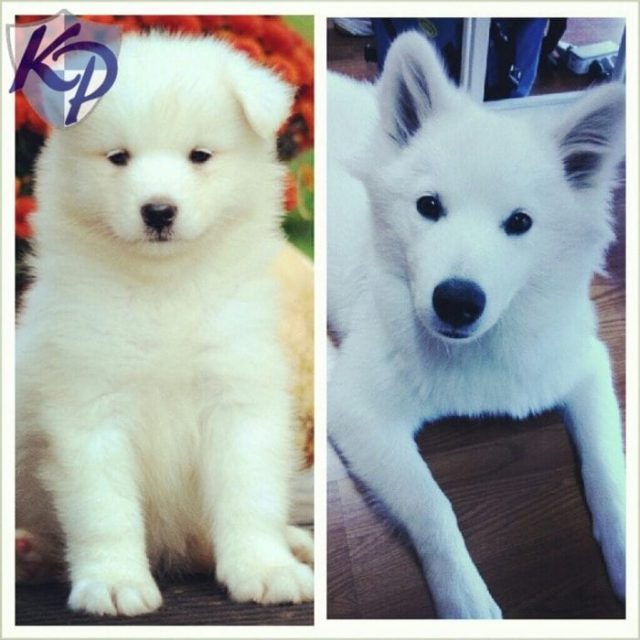 We Met A Fantastic Breeder
Back in Sep we purchased an 8 week Samoyed pup. Being that we are from Cali, we were completely sketch about sending someone across the country funds for an animal we had only seen in pictures. We met a fantastic breeder who put me in contact with Shawn. He assured me this was a legitimate business and our puppy would in fact arrive as promised. Shawn remained in contact every step of the way, and in my opinion went above and beyond to assure we were at ease and that our pup arrived on time and in one piece. As promised our gorgeous baby girl made her California debut, and has since stolen our hearts and made fans everywhere she has gone. Thank you to our breeder and to Keystone for the wonderful experience and our new best friend. As you can see, she has grown quite a bit :)) Cheers!
They Have Been The Best Pups
In early December 2012, we adopted two Yorkie Chon pups from Mr. Dave Smucker–named Molly and Maddie on the Keystone website. They have been the best pups and are very smart, happy, loveable, and healthy. We see that their sister "Mylie" is still available. We thought that she was a sweetie also but couldn't take home three puppies. Based upon our experience with Molly and Maddie, you wouldn't go wrong if you adopted Mylie! (Because Mylie is mostly black, her cuteness doesn't shine, but believe us, she'll be a great puppy!)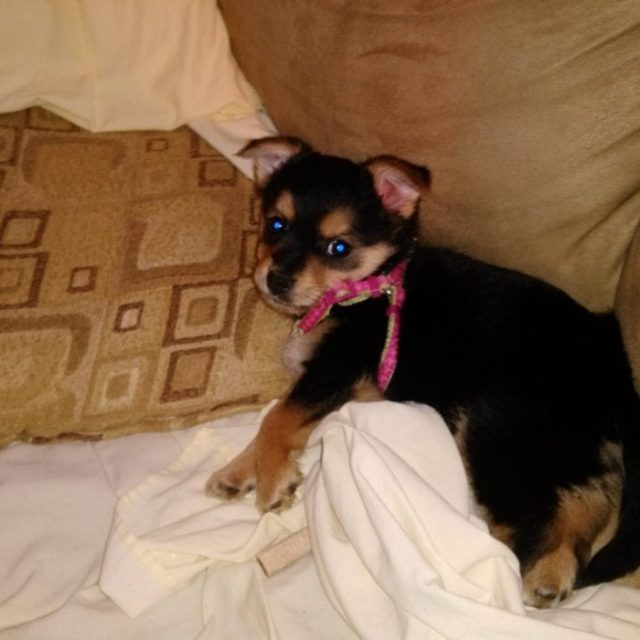 I Would Refer Them To Anyone
I got a yorkiepom her name was didi we named her daisy Daniel and Shawn were very nice to talk too. I would refer them to anyone. Thanks again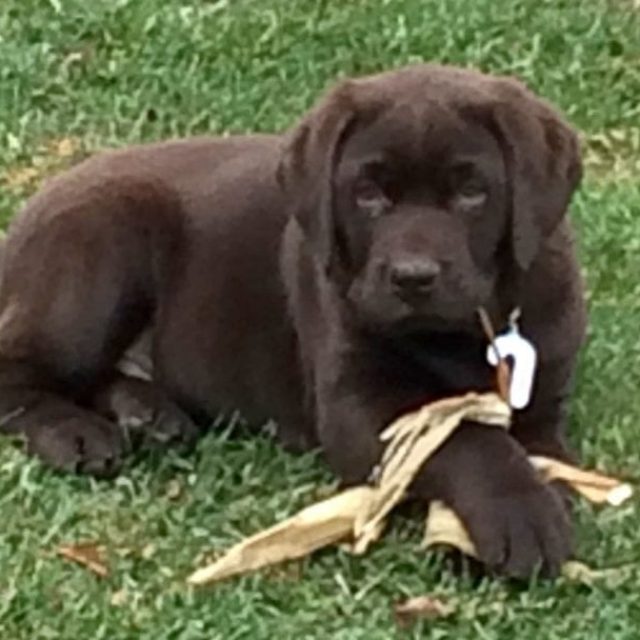 I Love My Puppy
Thank You Aquilla Smucker! I love my puppy. I took her to the vet she's great! No fleas no worms…. Love her we named her Sophie…journeys angle of grief.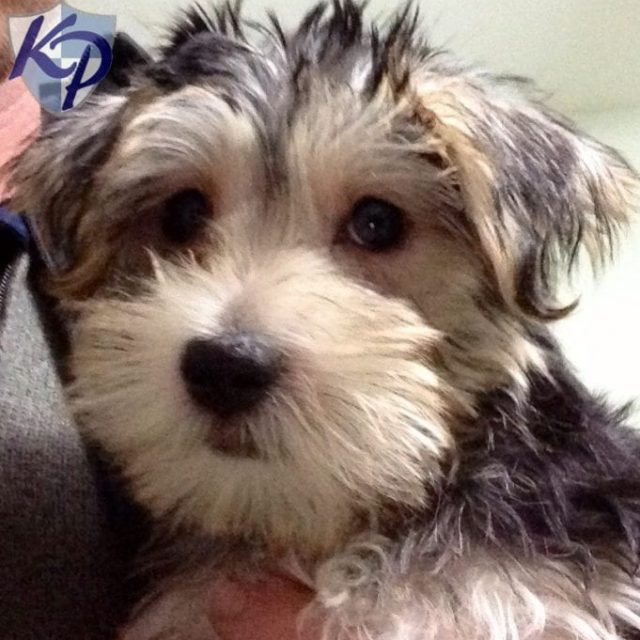 Our Family Lost Our Faithful Dog
Our family lost our faithful dog of 13 years last week. We decided to find a Morkie puppy to join our family. Spartacus is an exceptional puppy and we plan on enjoying his company for many, many years. He is the cutest! Thank you:)
We Lost Our Chocolate Lab Max
We just got our chocloate lab puppy yesterday from Calvin Lapp Leola, PA. Calvin was so nice and we also met his children also very nice. When we drove into the long drive and parked our car we were greeted by 3 chocolate labs all very friendly and beautiful. Then we met the puppies it was so much fun picking. We lost our chocolate lab Max 11.5 yrs old and our house was too quiet without Max. We will never forget our Max but it is nice to have a new puppy in the house. Calvin Lapp thank you Nancy
The Breeder Was Honest And Very Open
We got a Labrador from a breeder listed in this site (Melvin Schmucker I guess). Wonderful people and healthy puppies. It was a 2 hour drive, but totally worth it. We went a week earlier to check on the puppy and pay some money in advance to book the puppy. There was only one chocolate lab and we made it 5 min early. If not we would have lost him to another couple. Sorry guys, but we love him so much we did not want to miss him. He had a small infection after we got him, not sure where he contracted it, but we got him treated and he doing great mow. He is healthy and loves us. He is awesome. I would recommend this breeder and the website which makes it so easy for us to buy a puppy, the entire experience was great. They have a large collection of breeds and we will hitting this site again, when we decide to get another puppy to play with our lab. The breeder was honest and very open, reasonably priced and a good man. Appreciate all the help Melvin and Key Stone Puppies Group. Thank you so much for the wonderful puppy who is a great addition to our family.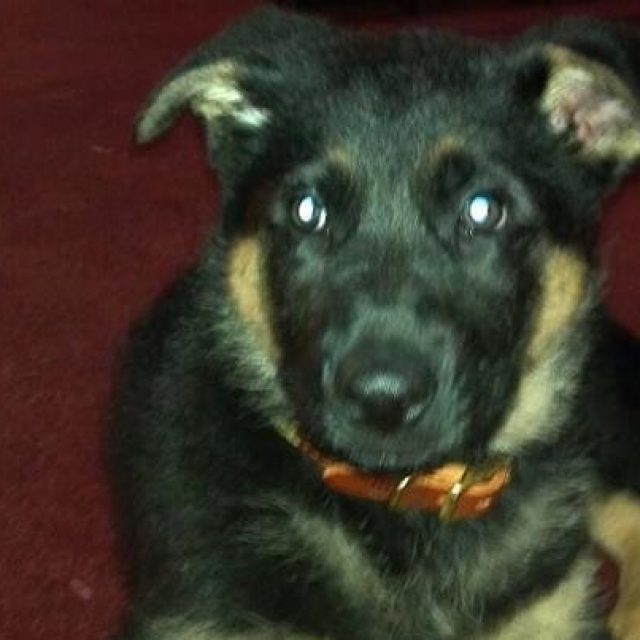 His Farm Was Immaculate
On December 7th of 2012, we traveled to Drumore, PA to see a German Shepard puppy bred by Mr. Levi Glick. Needless to say, we could't leave without her. Mr. Glick had both the mother and father there to see; they were impressive and his farm was immaculate. All his animals were extremely healthy looking. We have now had Karly for 5 weeks and are totally in love with her; she is well behaved and smart; already is just about house broken, knows down, sit and stay. All this at 13 weeks. Our vet said "we got a winner"; she is healthy and has a strong heartbeat. Our dog trainer is impressed with her too. I would send anyone looking for a great quality German Shepard to Levi Glick. And, he called to make sure we were pleased with our puppy. We are totally pleased with Mr. Glick and our Karly.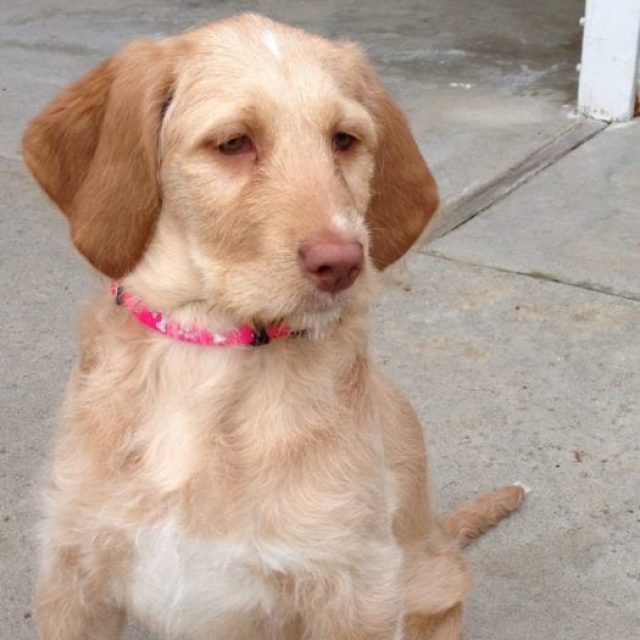 Our Puppy Arrived In Los Angeles Happy
We purchased a labradoodle (prancer) from keystone. Shawn did an outstanding job of getting him to us on New Year's Eve before I had to leave to be away from my family for a short time. Shawn dealt with all if the issues related to cancelled flights due to the weather. Our puppy arrived in Los Angeles happy and well. Thank you Shawn, my kids are extremely happy.