Alaskan Malamute Puppies for Sale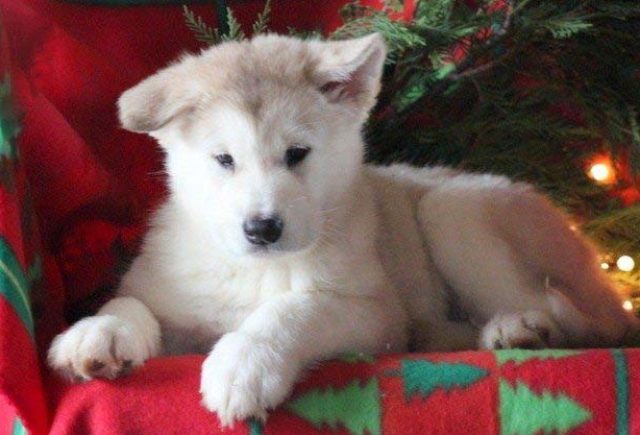 Pick a Pup
Breed Characteristics
Size
Activity
Children
Other Dogs
Shedding
Watch
Guard
Trainability
Overview
Alaskan Malamute mixes tend to be large, powerful and energetic dogs that do best in sizable spaces allowing them to roam freely and burn off their energy. Although Alaskan Malamute mixes can have multiple lineages, most carry the traditional traits of the dominate Alaskan Malamute including their traditional thick coats of fur that are known to keep them warm in colder environments much like Alaska, where they originated from. Most Alaskan Malamute mixes are suitable for families with children and willingly embrace the playfulness and rough housing nature of younger children. You can learn more about your Alaskan Malamute Mix's exact lineage through a DNA test to better understand their characteristics, temperaments, and overall health.
Country of Origin: United States
Weight: 70 - 95 lbs
Height: 23 - 27 inches
Color: The coat colors may range from light gray through shades of black, sable, and even red. The only solid color allowed in the American Kennel Club breed standards is all white. 
Temperament
Most mixed breeds are bred to possess the absolute best qualities of each breed in the mix. Most Alaskan Malamute mixes are known for possessing the dominant traits of a typical Alaskan Malamute including:
Patience
Playfulness
Playful Howl
Strength
Loyalty
Family-Friendly
Health
Knowing the lineage of all of the breeds in the Alaskan Malamute Mix is very helpful when determining any health concerns. Most mixed breed dogs have a better chance of having less health concerns because of their genetic diversity. However, some health concerns that could be common based off of the breed's Alaskan Malamute lineage can include:
  Hip Dysplasia
  Cataracts
  Skin Problems
  Eye Problems
Hemophilia A and/or B
Chondrodysplasia
Provide your dog with lots of outdoor exercise to keep him healthy, calm, and centered, but watch for heat exhaustion in warm weather. Keep current on shots and vaccinations, and schedule regular appointments with your dog's veterinarian. 
Coat & Coat Care
The coats of Alaskan Malamute Mixes can vary in color, but almost always have a thick fur coat that require daily grooming. Frequently trimming the hair around their paws is also recommended to avoid matting and build-up of bacteria that can quickly become painful to them when walking.
Thick & full coats
Frequent Grooming Required
They shed twice a year heavily, or "blow" their coat, shedding large amounts of fur. The dog will require thorough brush-outs each day during this time. 
Although some owners who live in warmer climates are tempted to shave the coat, this is not recommended. The double coat keeps the dog cooler, and shaved dogs are more susceptible to heat strokes. 
Alaskan Malamute Puppies For Sale
No puppies available at this time.
Dog Breeds Similar to the Alaskan Malamute
Looking to bring home an Akita puppy for sale? You've come to the right place!…

About this breed

The Alaskan Malamute mix can have multiple purebred or mixed breed lineage. One way to…

About this breed

Want to bring home an adorable Siberian Husky puppy for sale? You've come to the…

About this breed