Featuring the Most Popular Mini Dog Breeds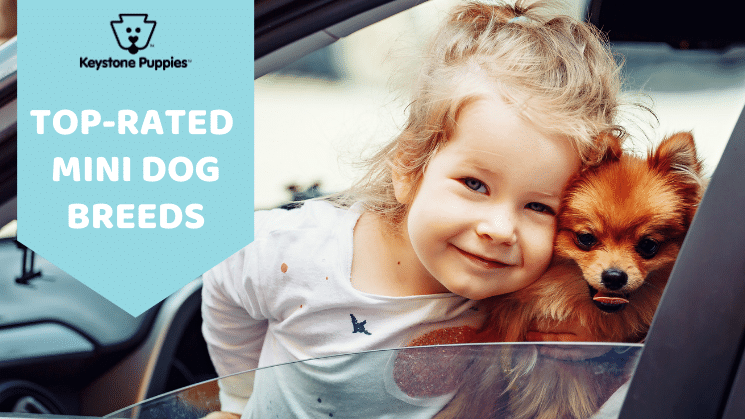 They say that the best things in life come in small packages – and mini dog breeds are no exception! With their tiny statures, their adorable little faces, and their larger-than-life personalities, mini dogs make the best companions for those families who have their hearts set on a small pup. While larger dogs have their own advantages, mini puppies hold their own when it comes to finding a place in your fur-ever family!
At Keystone Puppies, we have all the info you need about the most popular mini dog breeds compiled in one spot. It's always been our goal to both educate potential puppy parents and to connect them with happy, healthy dogs.  Check out our list of the most popular mini dog breeds and their unique traits – and be prepared to fall in love with the newest (and smallest!) addition to your family!
Get to Know Mini Puppies
There's a whole lot to love about mini puppies! These sweet little doggos are the perfect lapdog size, are often non-shedding, and tend to be respectful to your home. Check out the most popular mini puppies and what makes them so lovable right here! And when you're ready to welcome one of these sweeties into your home, use our Puppy Finder at the top of this page to see who's available!
Cavapoo – As one of the most popular mini dog breeds, Cavapoos are easily identifiable by their sweet, teddy bear-like faces. These pups are highly affectionate and love to be loved by people. So, if you're looking for the ultimate cuddler to join your family, look no further than an adorable Cavapoo!
Learn more about the best family dog breeds.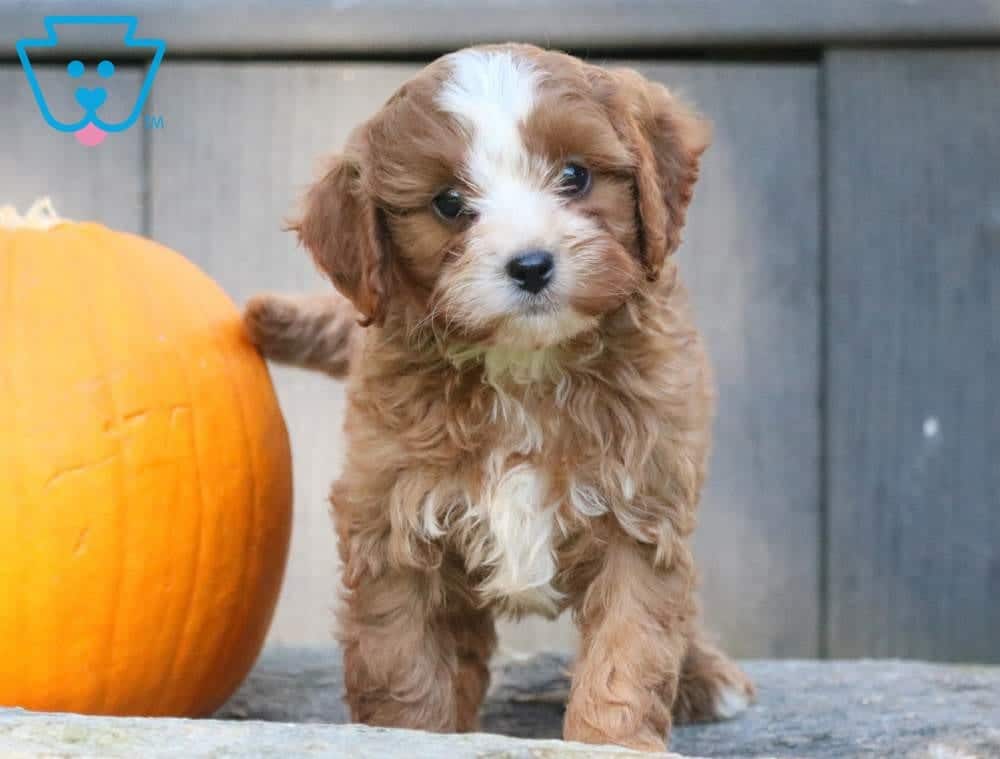 Maltipoo – What do you get when you mix a Maltese and a Toy Poodle together? One of the sweetest mini puppies in the world – a Maltipoo! Either white or beige in color, these puppers are super smart and hypoallergenic like both of their parent breeds. Because of these traits, Maltipoos are great additions to families with children.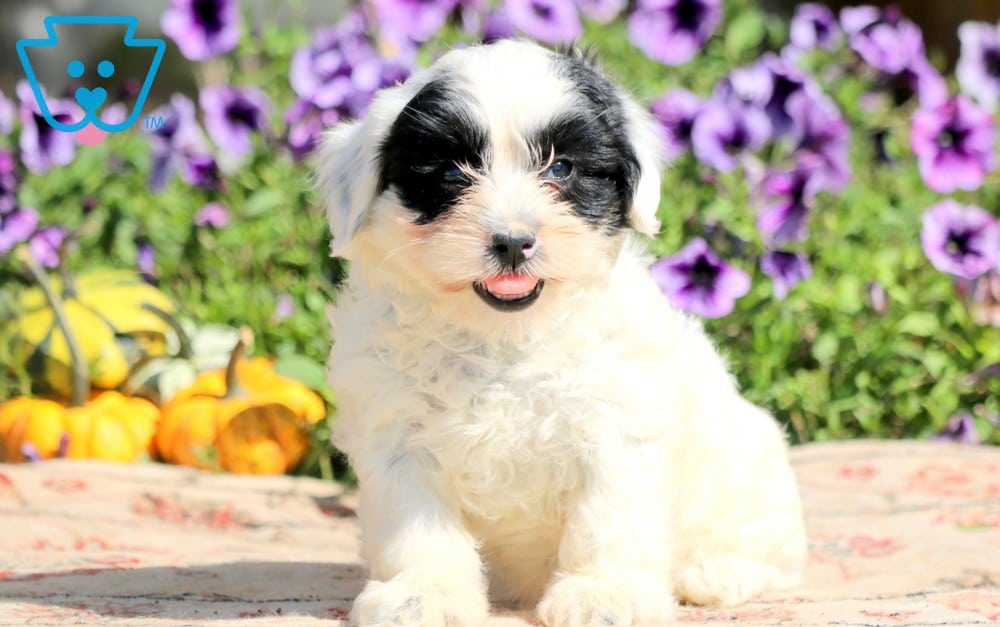 Mini-Goldendoodle – This popular designer breed is something of a celebrity among mini puppies. Mini-Goldendoodles are well-loved for their endearing personalities and angelic faces. Plus, thanks to their Poodle parent's intelligence, this breed is widely-recognized as being easy to train and very obedient. All around, this dog is a star thanks to its golden looks and personality to match!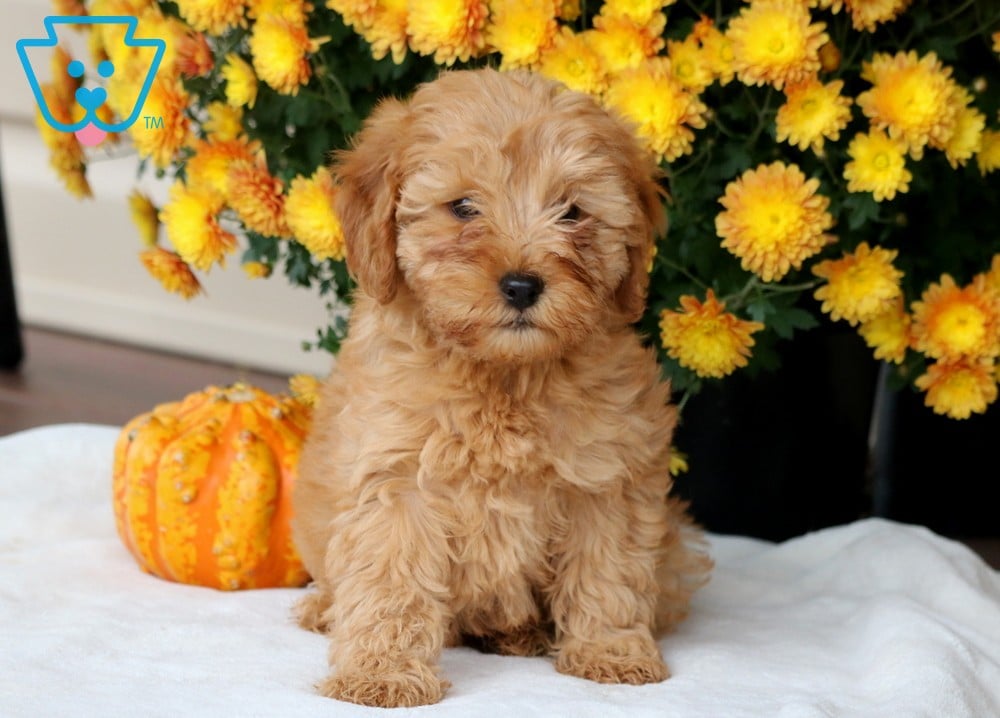 Mini-Whoodle – You may have never heard of these little sweeties, but a Wheaton Terrier and Poodle mix results in one of the cutest salt-and-pepper puppies ever! Mini-Whoodles have a bit more energy than other mini dog breeds, so they're perfect if you're looking for a puppy buddy who loves to both cuddle AND play!
Mini-Dachshund – Mini-Dachshunds are a bundle of joy for any new family. Firstly, there are lots of looks to choose from: black and tan, chocolate, and even spotted. Plus, they are among the most affectionate breeds you'll ever meet – there's no question that they love their families with their entire (tiny) beings! However, their short legs can make it tough to keep up with an active family, so just be aware of that when you go on family walks.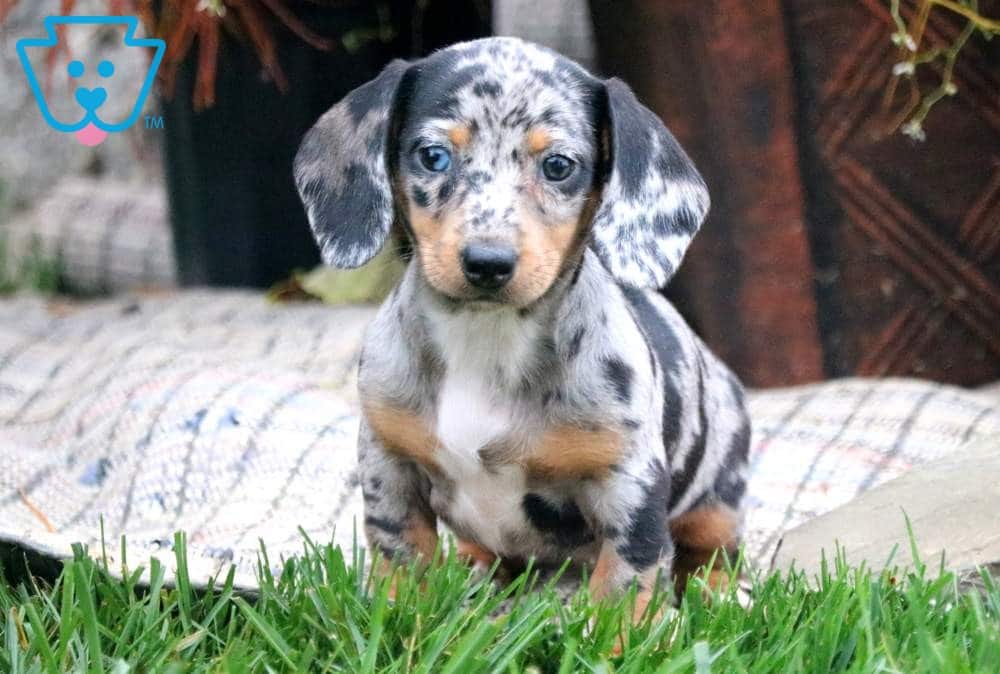 Pomeranian – These little fluffballs are truly TINY, yet full of an infectious energy and with lots of personality! One of the all-time favorite mini dog breeds, Pomeranians come in many colors and they have one of the sweetest faces you've ever seen. Adopt one of these cuties if you're ready for a sassy, lovable, and playful mini puppy!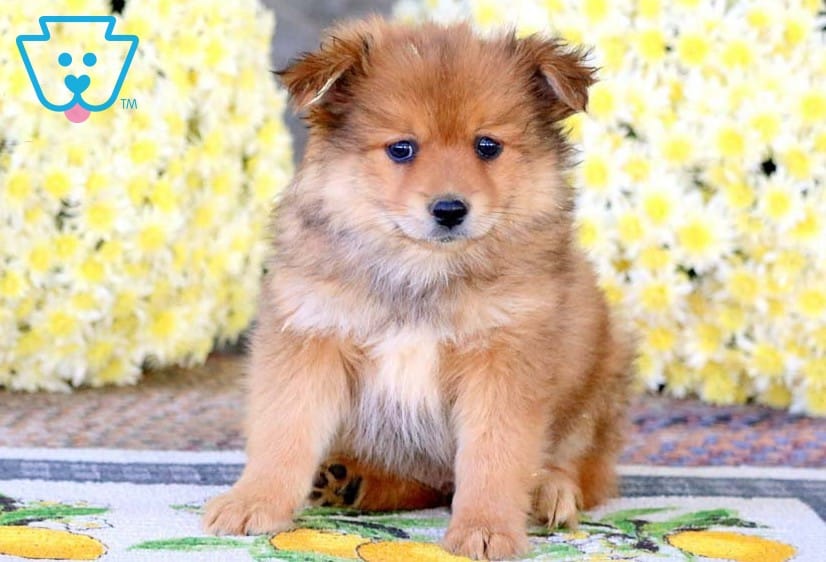 Mini-Bernedoodle – Mini-Bernedoodles are a new, trending mini dog breed – and for good reason! These sweet pups inherit the tri-color fur of their Bernese Mountain Dog parents and the precious curls of their Poodle parents, resulting in the best mix of both breeds. Mini-Bernedoodles are also very laid back and super smart, and they even shed less than their other mini puppy counterparts!
Get info on the difference between hypoallergenic and non-shedding dogs.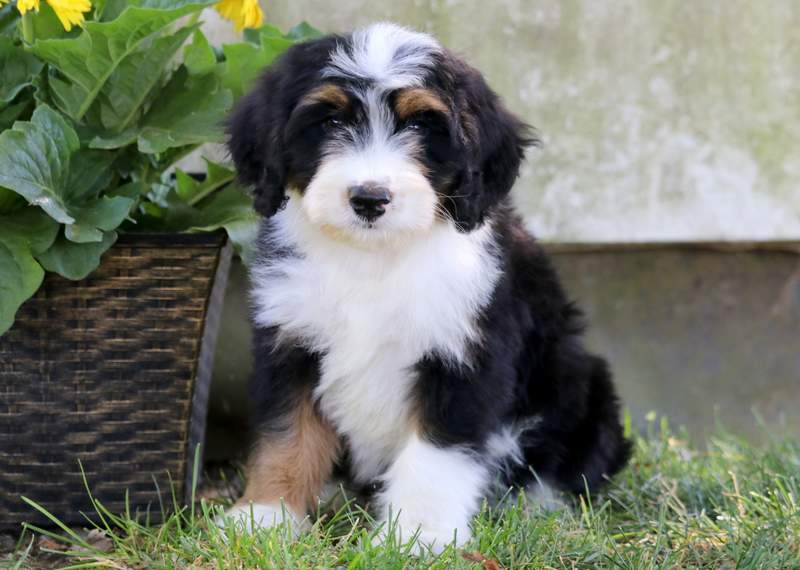 Happy and Healthy Dogs are Our Priority
At Keystone Puppies, we have a wide range of dogs who would love to meet you – from mini puppies to large watch dogs. The one thing that stays consistent is our commitment to only representing happy and healthy dogs from reputable breeders. In fact, we make it our personal mission to stamp out puppy mills!
That means when you find your newest fur-ever family member from Keystone Puppies, you can feel comfortable knowing that your new pup comes from a good place – and that you're part of the solution of ending puppy mills forever!
Explore Beloved Mini Dog Breeds
All of these little doggos are ready to occupy an absolutely massive spot in your heart! If you're ready to bring a pup home, you're in the right place. Check out all of our beloved mini dog breeds to find your perfect puppy match!