Everything to Know About Giving & Getting a Puppy for Christmas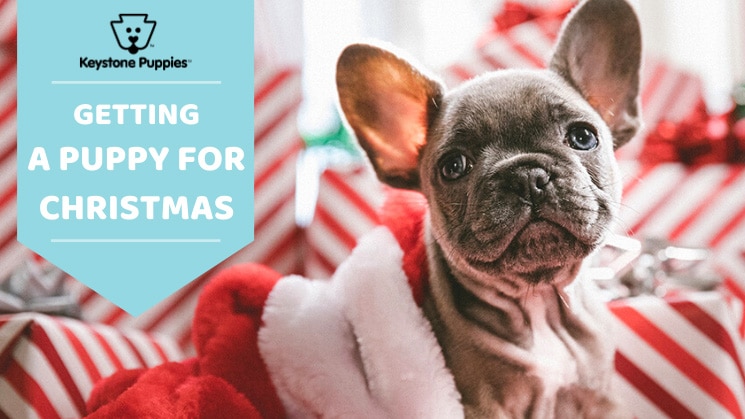 Everyone dreams of waking up Christmas morning and running downstairs to find an adorable puppy sitting under the tree – even adults! Topped with a big red bow and surrounded by several of it's own toys, this scene is something straight out of a Hallmark movie.
But is this picture-perfect scenario really attainable, and if so, how can you make it happen? If rumor has it that Santa is planning on bring a Christmas puppy this year, you'll want to read through our complete guide covering everything to know about giving and getting a puppy for Christmas this year.
Keep reading to discover cute ways to give a dog for Christmas, how to get a puppy for Christmas, and where to find the perfect Christmas puppy for sale.
Is it Safe to Buy a Christmas Puppy for Sale?
Before we can go Dachshund through the snow, we need to talk about the pressing matter.
With any kind of parenting – human baby or fur baby – safety should always come first. Many people want to know: Is it safe to buy a Christmas puppy for sale? When you shop with Keystone Puppies, the answer is always yes!
While some other agencies may mistreat their dogs to breed in time for Christmas, we work with a large variety of breeders all year round. Plus, our breeders are certified and accredited dog breeders, making getting a puppy for Christmas safe AND sweet!
How to Give a Puppy as a Gift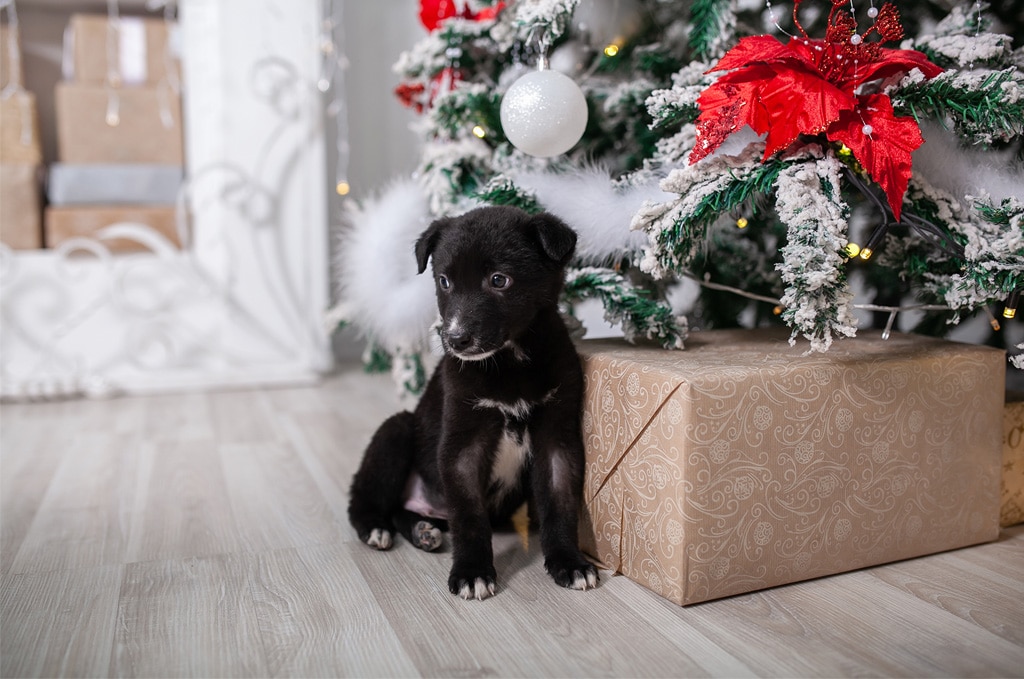 Getting a puppy for Christmas is enough to give anyone happy tears. But giving a puppy for Christmas can be enough to give someone stress tears if not done properly.
Knowing how to give a puppy as a gift is one of the most important things to learn before purchasing a pooch. That's why we want to tackle the question of how to give a puppy as a gift before we get into cute ways to give a dog for Christmas.
Before you plan to get your loved one a puppy for Christmas, we advise to do your research and ask: "Is this a gift that will be well received?". Adopting through Keystone Puppies is as easy as 1, 2, 3!
It's as easy as that! Learn more about how to adopt a puppy from Keystone Puppies here!
Cute Ways to Give a Dog for Christmas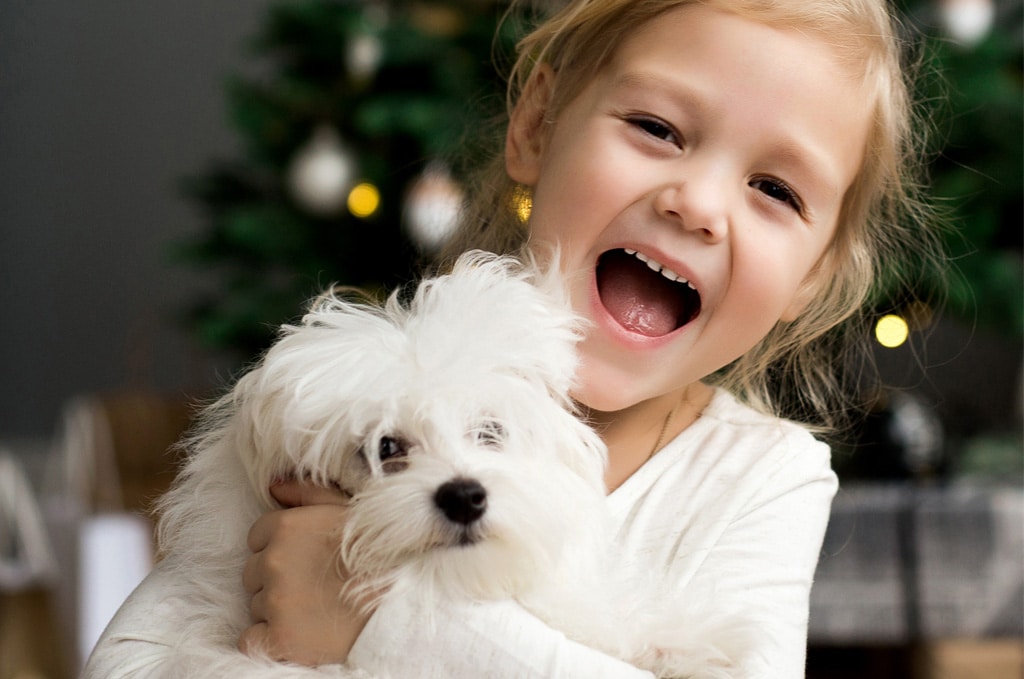 When it comes to cute ways to give a dog for Christmas, there is a right way and there is definitely a wrong way to present the new pup. As puppy lovers ourselves, we want to make sure your generous gift is well taken care of while still being an adorable act of affection to your friend or family member.
Wrapping the little friendly fluff ball in a decorated box is known as THE cute way to give a dog for Christmas, however, this approach can cause anxiety and discomfort for the puppy. Instead, our doggy experts offer other recommendations:
Leave the pup with a trusted friend in another room or the garage until it's time to present your puppy present! Attach a ribbon or bow the Christmas puppy's collar for an extra festive flair.
Getting a puppy for Christmas can be even more exciting when you get to pick him or her out yourself! If you're wondering how to give a dog as a gift, try making a coupon or voucher to give your recipient to accompany them when deciding on a puppy from your trusted breeder. That way THEY get the exact puppy they'll love, and YOU get satisfaction of no regret!
Find a Christmas Puppy for Sale
Finding a Christmas puppy for sale is quick, stress-free, and dependable with Keystone Puppies! We are a team of puppy lovers consisted of breeders who are certified in selling health guaranteed, social guaranteed, kindly treated puppies. We were created for potential caring pet owners to have a credible, safe place to find their fur-ever friends – and that is still our goal today! Find your favorite Christmas puppy for sale online with our easy-to-use website!
Have questions? Get in touch with our team!
Happy howl-idays from our family to yours!