Customer Reviews & Ratings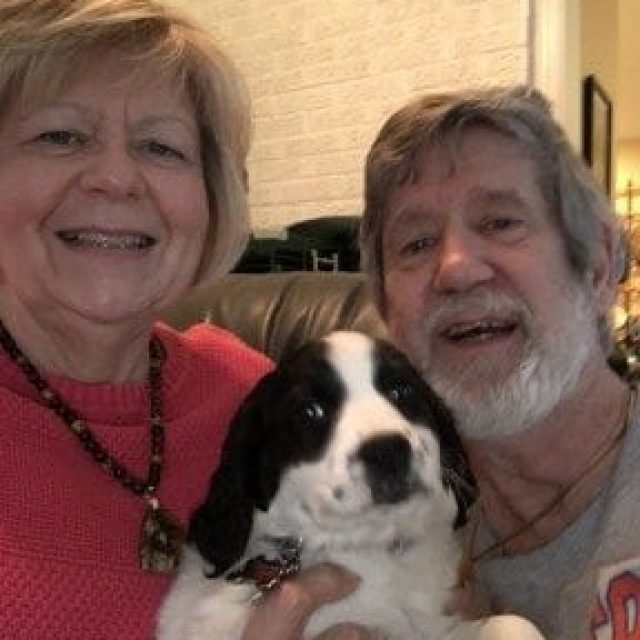 She Is Affectionate And Energetic
We bought Abbey (Named Tootsie for photo shoot in Keystone Puppies) three weeks ago when she was about 12 weeks old. She has been checked by our vet who confirmed her in sound health and free of parasites. Raised on a farm, she has adapted to life as a house dog who loves to play in the yard. She is affectionate and energetic. The good part is that she is a quick learner (almost completely housebroken) who has learned to sit and wait for her leash. We are working to overcome her shyness about going for neighborhood walks beyond our yard. We are so happy with our regal little lady and that we used Keystone Puppies.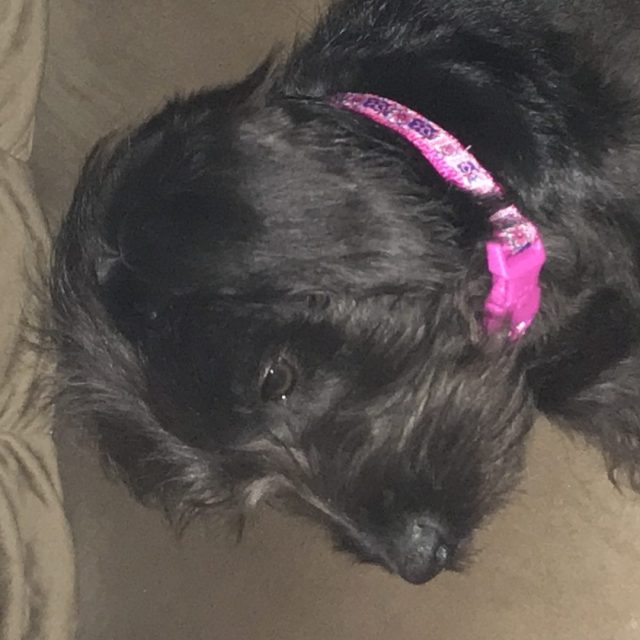 Loves To Snuggle With Us
I purchased my puppy from Ephraim E. Stoltzfus in Christina Pa. First of all she's most loveable little girl ever. She's full of energy but loves to snuggle with us also, she gets along great with our other dogs and cats, I was worried about car sickness with the 3 hour drive but she slept the whole drive home. House training has been a breeze it's seems as if she was already trained at 3 1/2 months. She had her first vet visit and was given a clean bill of health. My vet actually described as a very classy girl and said I had gotten a very good dog. Needless to say we love our girl Zoey and we're very glad to have her in our lives. Thank you.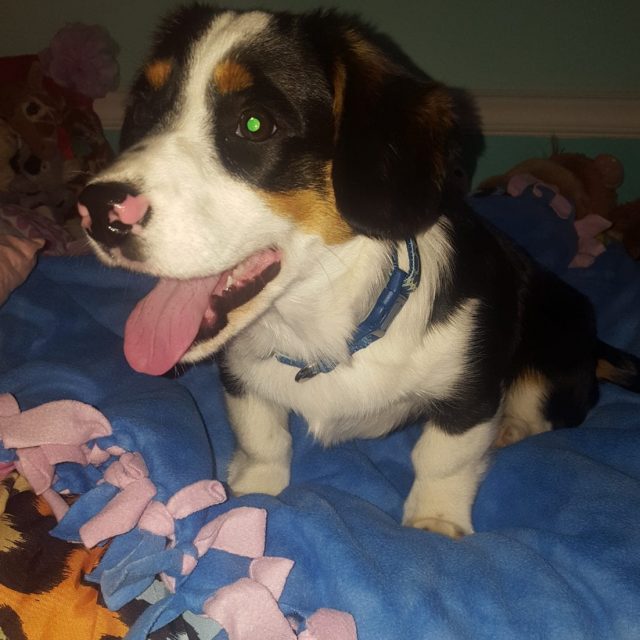 Love at First Sight
My 9 year old daughter had recently been saving up all her money to purchase her very own puppy. We had checked a few Humane Societies with no luck. After finding you sight we instantly fell in love with this cute little puppy named Parker. We watched him for awhile and then decided to reach out to the breeder about coming to pick him up, we didn't even come out to meet him first we instantly knew that he was for us. Suzie and Elmer King were very nice to deal with and provided us with a puppy who is perfect for our family. My daughter chose to name him after one of her favorite WVU Mountaineer Basketball players, Daxter Myles Jr. Since getting him he has been the most perfect puppy, very active and completely loves to cuddle. He is a very affectionate puppy with a spunky personality. Who has already taken a spot in all of our hearts even our much older dog how won't admit he likes him.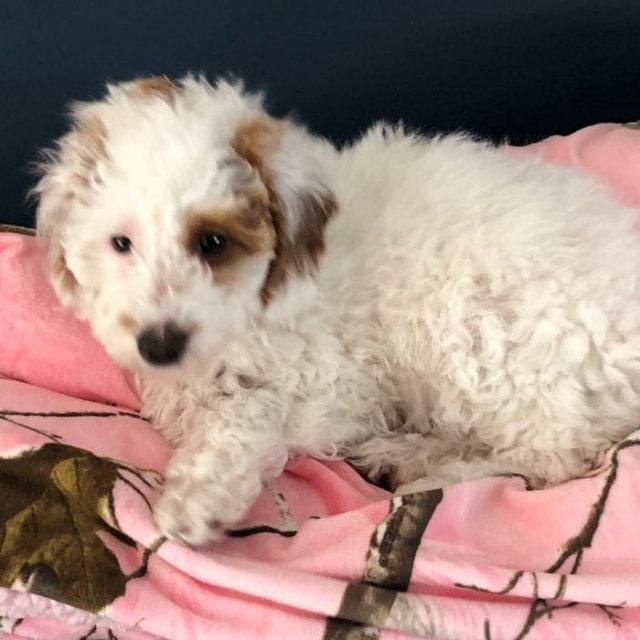 It Was Love At First Sight
I found this website easy to use. The profiles for each animal are professional and informative. I called the breeder to make an appointment to see Bella. The next day we went to meet her. It was love at first sight. I wish we could've taken Bella's sister too. Mr. stoltzfus was very nice and professional. He provided good information, all the proper paperwork was given to us. We just love our sweet little Bella. She was the much needed addition we needed to our family. She is sweet as can be. We are so happy we chose Keystone Puppies to find our fur baby.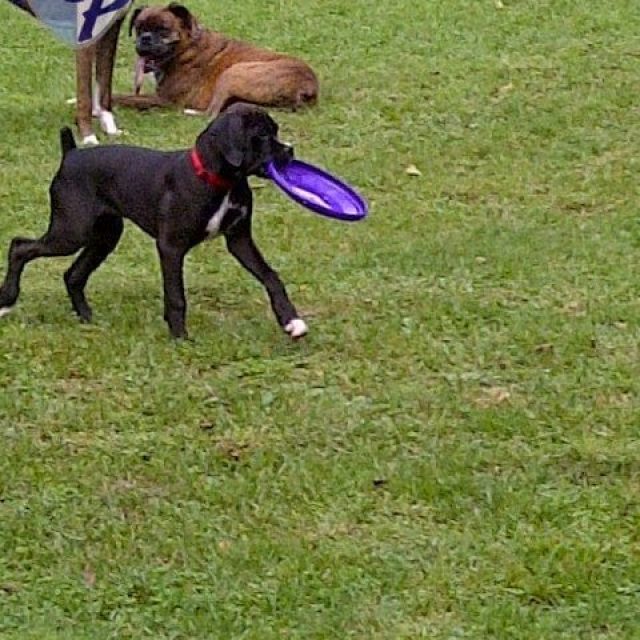 Very pleased
We were very pleased with the entire process of purchasing our puppy. I was nervous about buying a puppy I had not seen in person, but everything worked out fine. I was also worried that the plane ride to California would traumatize her or that somehow she wouldn't make it. Shawn was helpful in alleviating these concerns. I would recommend Keystone Puppies to anyone looking for an out of state puppy.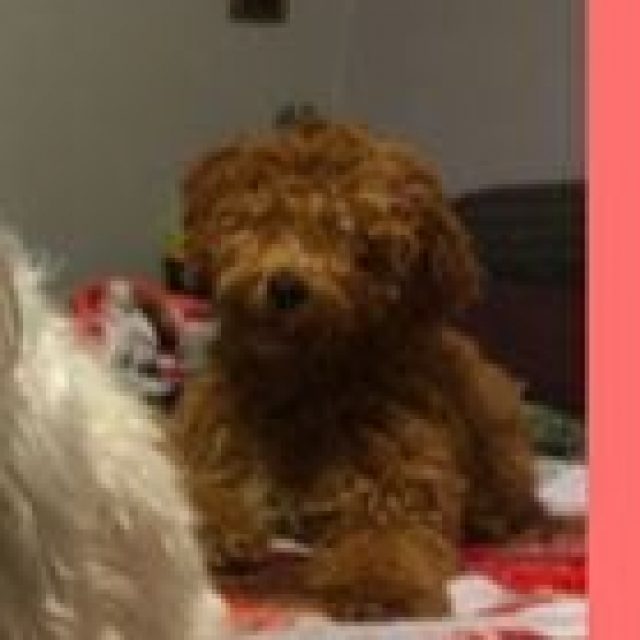 Star
We got star about 5 months ago and she is currently in training for becoming a Emotional Support dog. Star is a labradoodle and is the sweetest cutest thing alive. Star is always called a stuffed animal cause of her teddy bear looks. Star loves cuddling and playing. We couldn't have asked for a cuter and sweeter dog than her. Star is very very smart she was potty trained in less then a month. She can do a verity of tricks. Thank your Mr King for helping us get the perfect dog!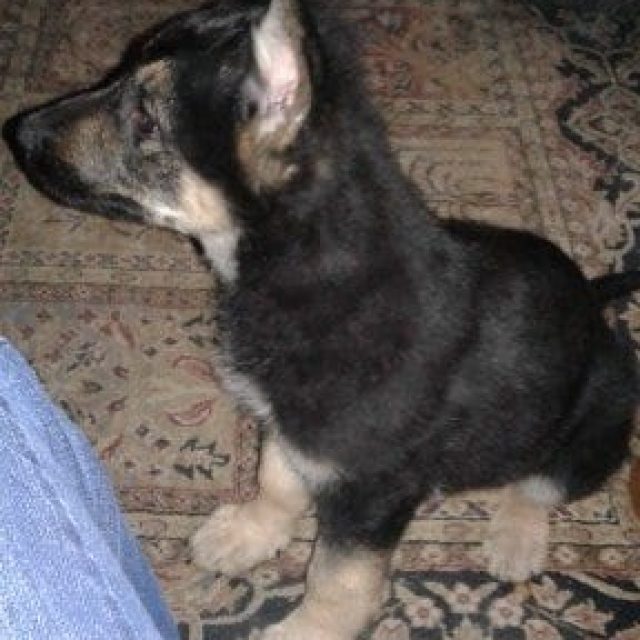 Sporty the awesome GSD puppy
After looking at the many ads locally and on line I had come across Keystone Puppies site. Of all things the first face I had seen was that of Sporty. He had a certain look in his eyes and on his face that I just fell in love with. I decided on purchasing this special little guy and have him transported. I had misgivings about the transportation part of the purchase at first but clearly needed to be done. Sporty has not disappointed me in his crazy antics and loving personality. He is a great pleasure and a wonderful addition to my family. He has already experienced his first thunderstorm and major blizzard and has been here for only 3 days. He has adjusted well and is very happy in his new home. Thank you Ervin and Liz for this awesome little guy. Also thanks to Shawn for all the transportation arrangements and care he had taken to get Sporty to me. Keeping me informed as to where Sporty was at all times on his flight to Wisconsin. Will purchase another puppy from Keystone Puppies and have Shawn transport for me. I highly recommend Keystone puppies and Keystone transportation to everyone looking for their special puppy. Thank you again Ervin, Liz and Shawn!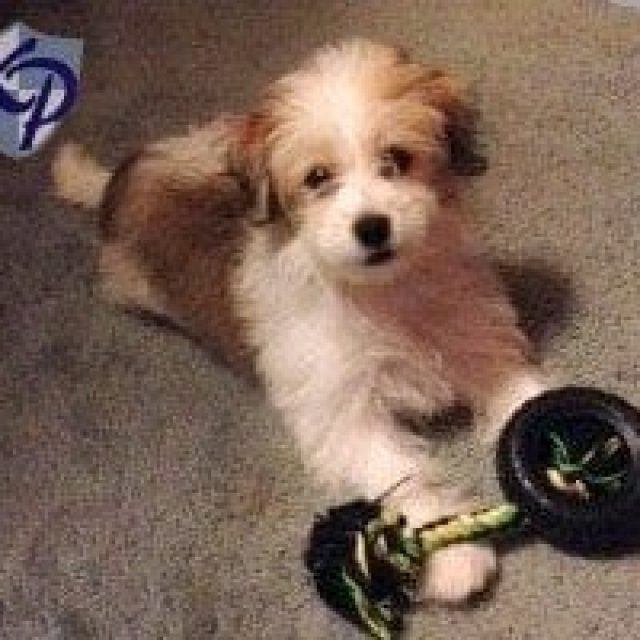 I Would Highly Recommend Purchasing With Keystone Puppies
Our son, Zac, wanted a golden doodle for his college graduation. It was our first experience having a pup shipped, and it was an absolutely seamless journey to say the least. Shawn was so helpful and prompt in arranging travel plans and keeping us updated. Words cannot express the look on our sons face when his new package arrived at the airport, safe and sound. I would highly recommend purchasing with Keystone puppies and one of their reputable breeders. He is even cuter than we could have imagined, and his temperament is amazing! Looking forward to providing this new pup a loving home and lots of attention. He is a gem.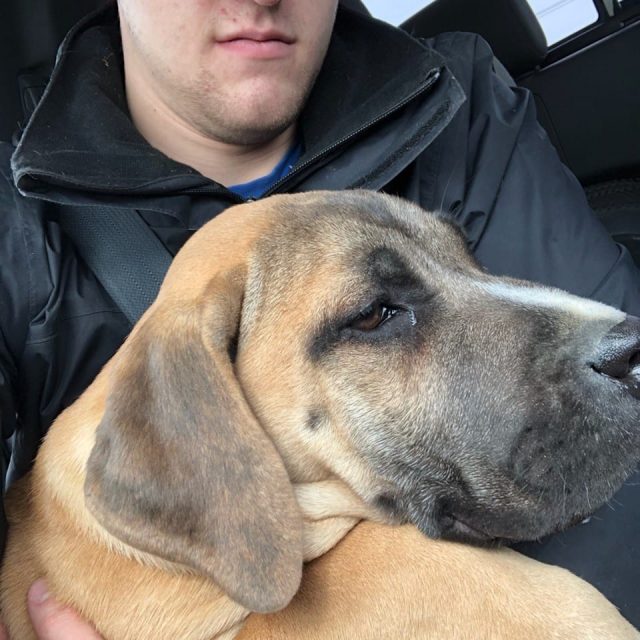 Shared Their Love With These Puppies
On Saturday, we met our puppies and knew we had to have both of them. I love and respect Amos King and his family. They definitely shared their love with these puppies. They are healthy, happy and extremely lovable. We even met the mother, who was a huge puppy herself. She loves to have our attention. Plus, Amos's son was the most adorable little man…he always had a handful of dog food and would drop one pellet at a time and the dogs would follow him around. How smart is that? This little man (not even 2) was training these puppies. I strongly recommend any future litters they may have. You will have a great companion. God's creatures at their finest.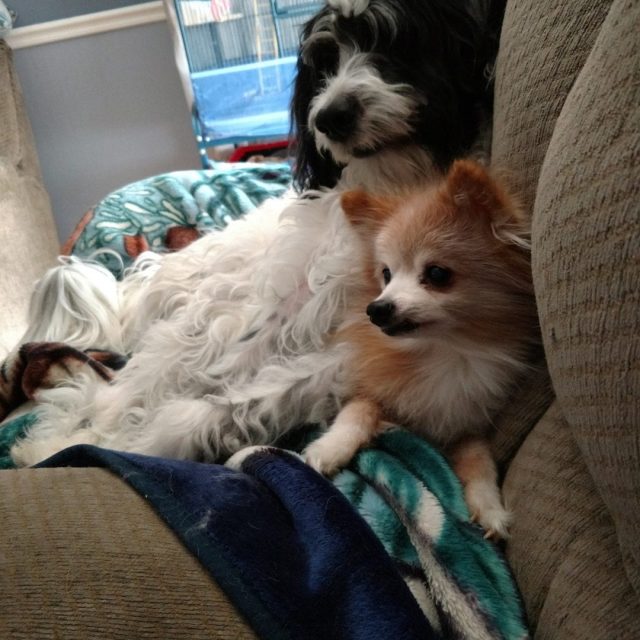 Very happy
Found your site and sawad for a border collie. Met with Daniel King but decided to go with a bordoodle he had. We drove 2 hour there and 2 hours home with a car sick puppy. Tomorrow will be a year 4/5 since we took him home and it has been wonderful. His name was Gino but we changed it to Indy. He is the happiest, smartest and sweetest dog we have ever owned. He has been a best friend to our 15 year old pom.