Real Keystone Puppies Reviews & Ratings!
Keystone Puppies reviews speak for themselves – people think our pups are paw-sitvely the best! We serve our customers thoughtfully by putting puppy health and happiness above anything else. But don't just take our word for it, click through several pages and hundreds of Keystone Puppies reviews from real customers. Although we are a Pennsylvania based team, we have reviews and ratings from people all across the United States. Feel free to look for reviews about the breed your interested in, or leave Keystone Puppies a review of your own!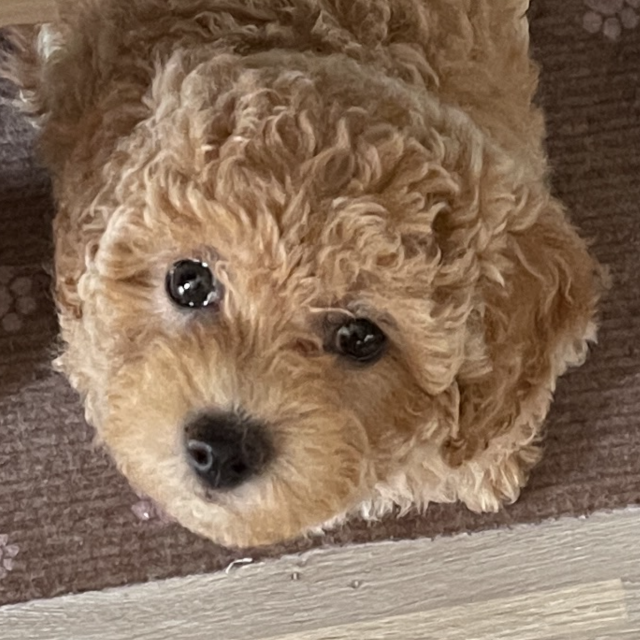 Mini Poodle
We have adopted our 1st baby Mini Poodle from Keystone last year & she is so beautiful and turned a year already. Decided to get a 2nd one from breeder Mr John King & he is such a nice gentleman to work with and so prompt.He has the best poodles, so super active , healthy puppies. I strongly recommend him.
Cici the Jug puppy
She will be 3 already this year. Easiest experience picking her up.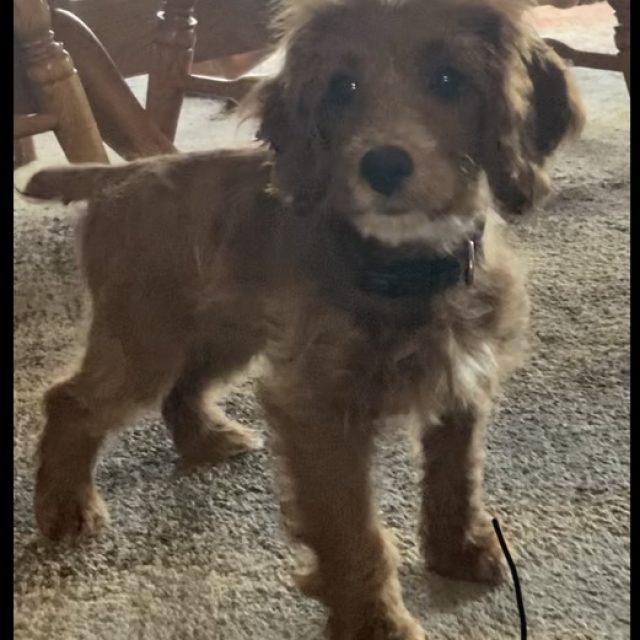 Cockapoo from Oxford
Lola is a treasure and John S was a kind person. Perfect puppy for us and worth the drive. Thank you, John from Oxford!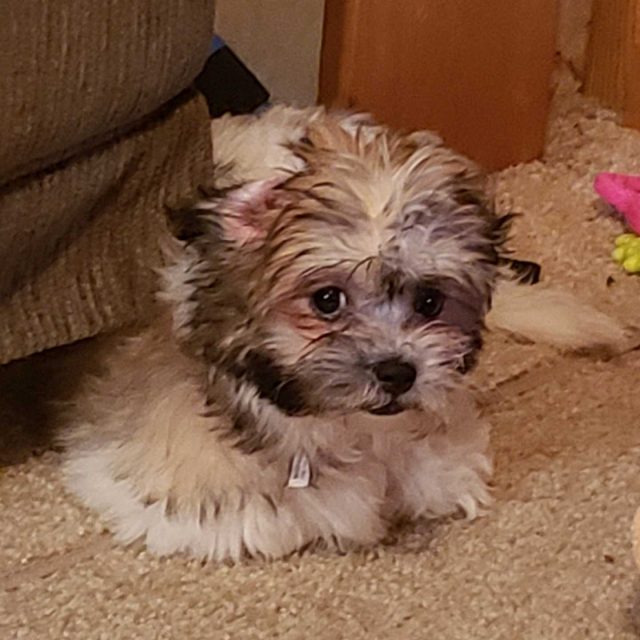 Excellent Experience
We adopted a shichon. We are from Syracuse,NY and drove 4.5 hours to pick up our puppy. The Breeder, David was super nice. He made sure we had all the information we needed regarding the puppy. And gave us all vaccination records and food to get her home.. I've already shared this website with friends who are looking for puppies. This was a very positive experience. I'm so happy we found this website and we found our little girl. We are so in love with her ❤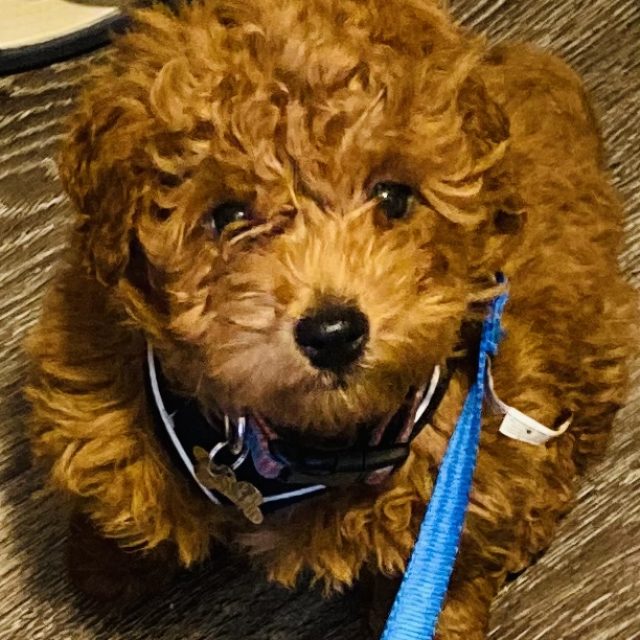 My Beautiful Goldendoole mini
I drove nineteen hours to Pennsylvania with my boys to pick this lovely boy. I fall in love with him from the first time I met him and we named him Gojo. He loves to play and stealing shoes.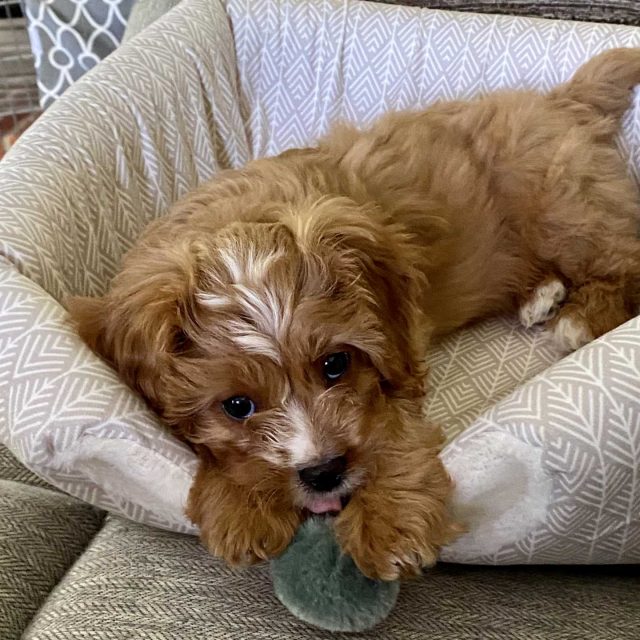 Our love Charlie
I am so happy that I found my new baby on Keystone puppies. He makes us so happy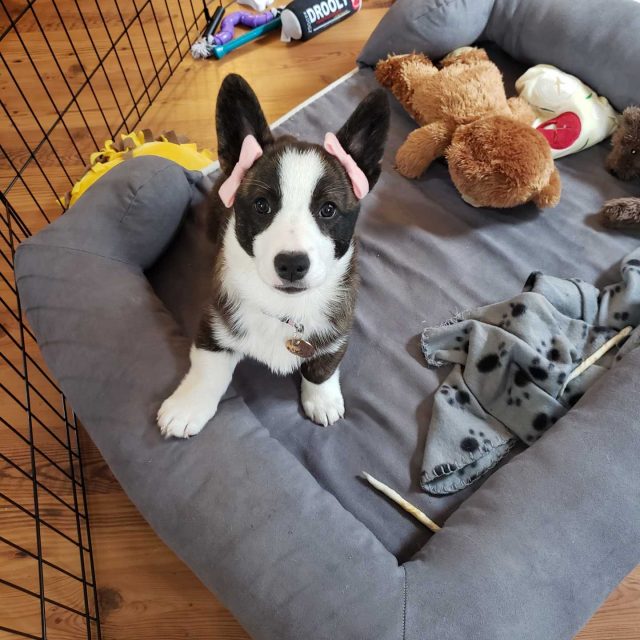 Extremely Pleased – Darla the Corgi
We were unable to find any local young dogs or puppies in our area, so we began searching online. After doing as much research as we could on this website and breeder, John Fisher, we went ahead and put our faith in this website. We kept our fingers crossed weren't going to get scammed. John was a great communicator and returned every call. He was very knowledgeable about all his puppies, which showed us that he truly cares about his puppies and puts in time with them. The first 2 puppies we inquired about were already adopted, but John went above and beyond to work with us, which was much appreciated since we live out of state. We also appreciated his honesty, patience and kindness throughout the entire process.
Darla, who is now known as Parsley, is a very energetic but sweet final piece to our family. We love her!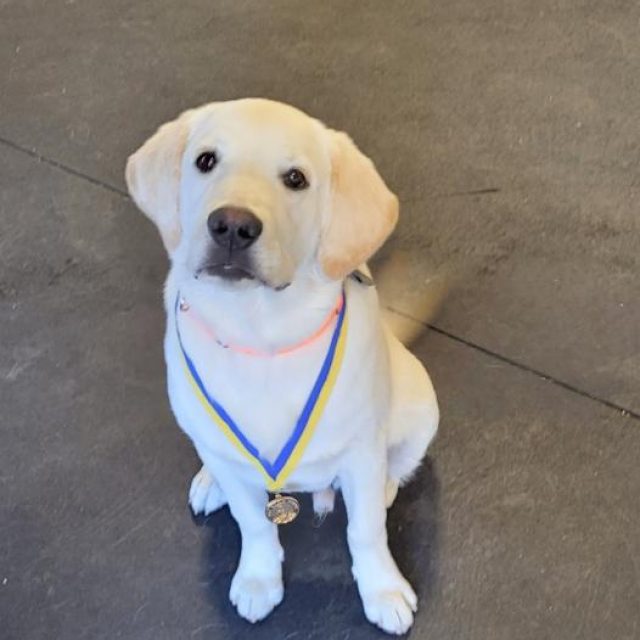 Lance – from Ben
We bought this as a COVID puppy for my daughter. We were warned a lot of times about puppy mill and scam. I tried their website in May and I spoke directly to the breeder and she was nice and probably legit. In August we decided to look again and ended up with a Goldador. Ben was very kind and sincere and gave us good deals. We watched the video of Lance with his siblings. Shawn is the to go person for payment and the transportation. He made sure Lance got a direct flight from Philadelphia to San Diego. Lance arrived healthy and his papers came with him.
We are so grateful and happy Lance came and he is our happy puppy. Thank you Shaun and Ben for making sure you sell healthy puppies. Everyone thinks he is a handsome puppy and he is!
Omar/Sarah Hurland CAVAPOO Puppy
We picked up our Cavapoo Saturday 04/17 and had the BEST experience. Omar and Sarah are knowledgeable and generous breeders.
Our puppy was cared for greatly and has been such a joy to have. It's a direct correlation with how well Omar and Sarah raise their puppies.
I would not hesitate from getting another puppy from them. Highly recommended.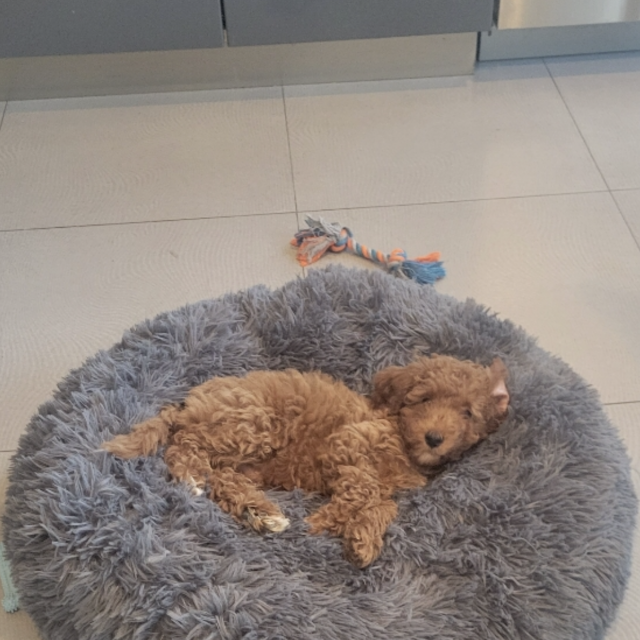 What a wonderful experience!
We got baby Archie, formerly Boss, from Henry & Lydia Stolzfus. They are prompt and knowledgeable breeders. I took the puppy to my vet last week and received a clean bill of health. He has clearly been very well raised. I can not say enough about Keystone Puppies. Shawn made me feel very comfortable with him and his breeders. Shawn is a top notch professional and was in contact with me throughout the entire process. We love our puppy, he brings everybody happiness. Thank you for everything!