Real Keystone Puppies Reviews & Ratings!
Keystone Puppies reviews speak for themselves – people think our pups are paw-sitvely the best! We serve our customers thoughtfully by putting puppy health and happiness above anything else. But don't just take our word for it, click through several pages and hundreds of Keystone Puppies reviews from real customers. Although we are a Pennsylvania based team, we have reviews and ratings from people all across the United States. Feel free to look for reviews about the breed your interested in, or leave Keystone Puppies a review of your own!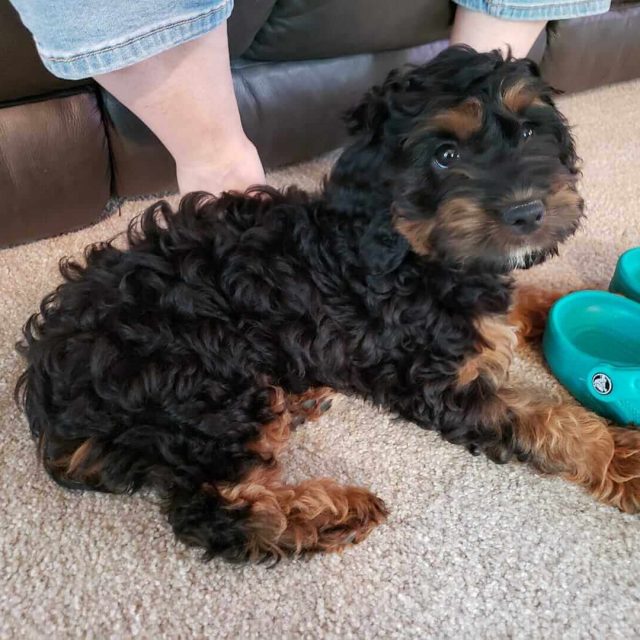 Easy experience
Puppy was received, well cared for and safely crated.
I was kept informed of each step, of the process.
I would not hesitate to recommend Keystone.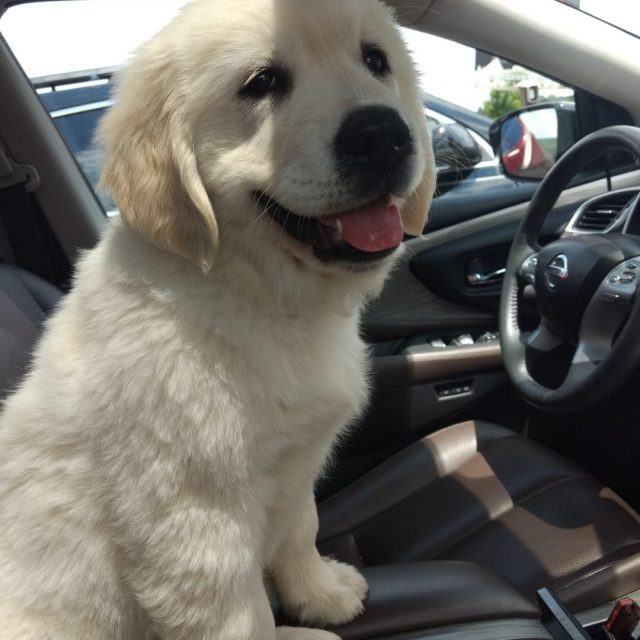 Perfect Adoption Process
We adopted a beautiful golden retriever from the Shertzer Family and are extremely pleased with the whole process. We couldn't have asked for better breeders or a better puppy. By the time we left the Sheltzer residence with our new puppy, all of my fears had dissipated, and I was completely confident with our decision to adopt through Keystone Puppies and this family. I wouldn't hesitate for a second to do it again. Thank you Sheltzer Family for giving our puppy a caring, nurturing first home! In return, you provided us with an awesome puppy!
We love Charley!
Our family is so happy to have Charley in our lives! He is such a good puppy and we couldn't be more pleased with working with Steve and the staff at keystone puppies. We highly recommend this site to find your forever furry best friend!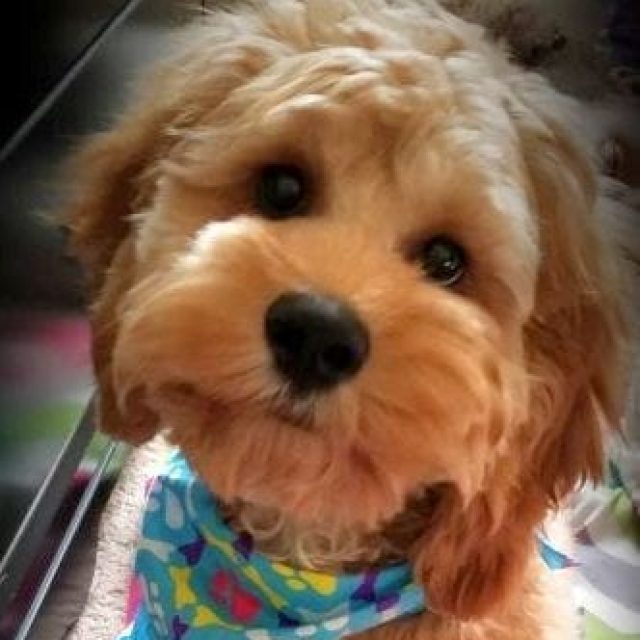 Filled a void..
We lost our Kingston back in March due to anemia, he was just 2.5. I was heart broken and still am. My 5 children felt short changed and ask for a new puppy 2 months later. I was torn but caved. I had several puppies lined up. I came across a family of cockapoo's sold by Sam in PA. I went to see them and Princeton (previously Blake) walked over to my 12 yr old and climbed in her lap. We obviously chose him! It was hard at first, I missed Kingston and compared the two daily. Princeton earned a piece of my heart and definitely earned his. He is filling our void every day. He did have ear mites after taking him to the vet but some ear drops cleared them up. We love our Princeton! Sam, his wife and children were very kind and answered every question we had. Good luck in your purchase
Brooke, PA
Home Sweet Home
I was very pleased with the service. The communication and ease with Shawn H was outstanding. My puppy came clean and dry and the airline took good care of her. I highly recommend these guys for your puppy purchase and traveling if needed.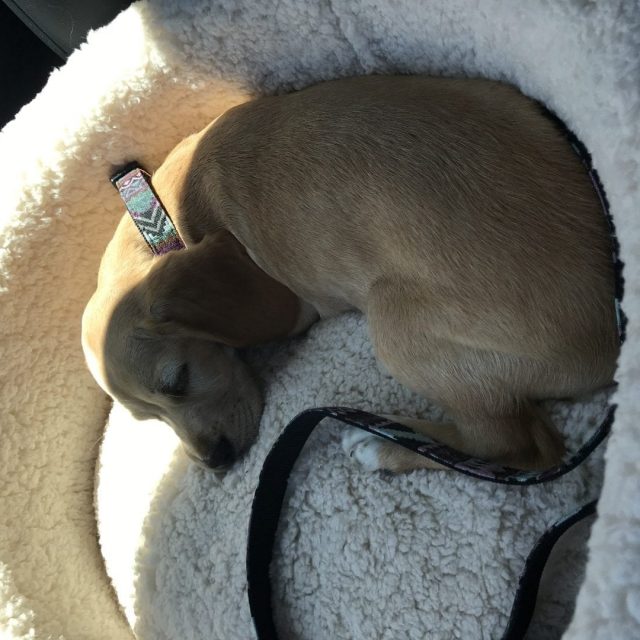 Happy Buyer!
I live in CO and have never shipped a puppy nor bought a puppy sight unseen. I trusted the process and am so happy I did! The breeder was responsive and nice to work with and Shawn and team were excellent with the shipping process. They were very knowledgeable about the process and felt more comfortable going through them then having to figure out the logistics on my own. They did everything and kept me informed along the way! Within a week, we had our puppy! She's socialized and sweet.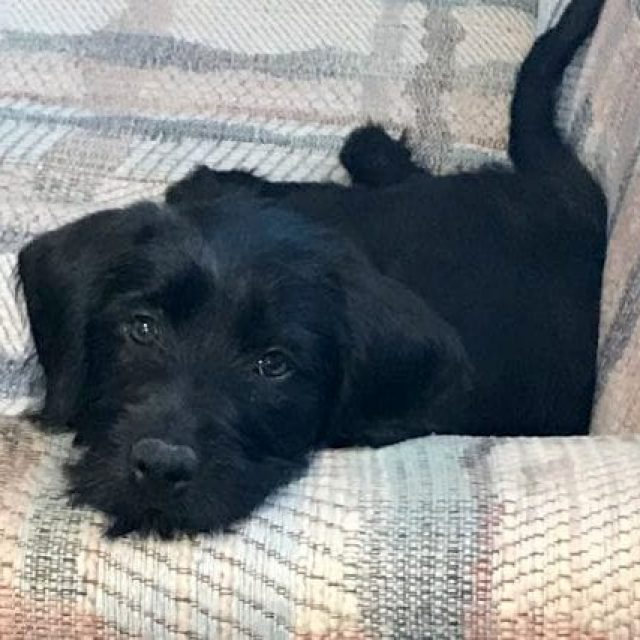 So happy !
We are so happy with our little labradoodle Jazzlyn (Carmel) she is so smart and bringing joy to us !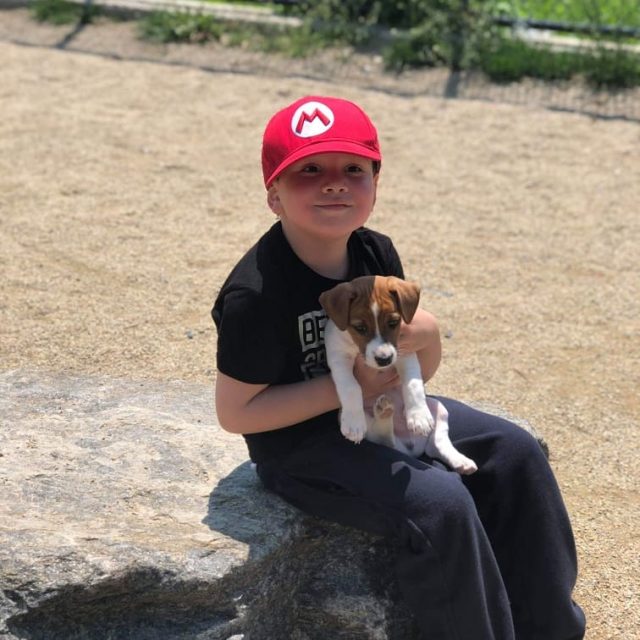 Our new little guy ?
We're so happy with the newest addition to our family. We absolutely fell in love the moment we laid eyes on him. Thank goodness for Keystone Puppies and their breeders. Our breeder Shae was super nice and corresponded with me very well and even sent me pics of our Bubba till it was time for that 3hr drive to get him. Well worth the drive and my family just loves him. Thank you again much. The Nieves Family.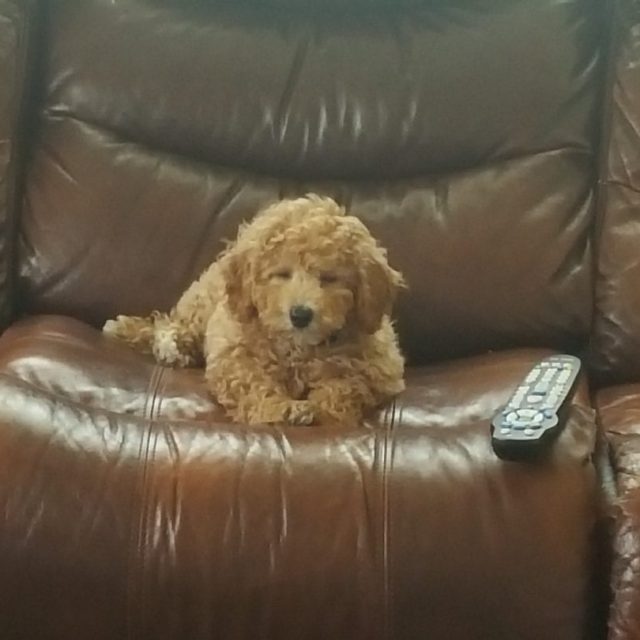 Love my new BichPoo puppy Tristen!
After an extensive internet search, my children came across Tristen and fell in love with his photos on the Keystone website.
We contacted the breeder, Lydiann King, and made arrangements to go meet him.
We all cried tears of joy when we first laid eyes on him and having felt really comfortable with Lydiann, her wonderful children and her home, we instantly decided little Tristen was for us!!
Thank you so much to Lydiann and Keystone for helping to complete our family by adding Tristen to it!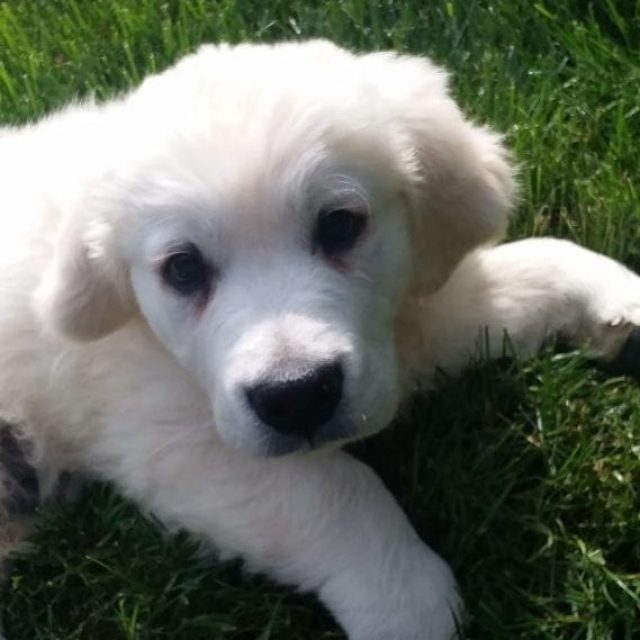 Terrific Experience
I had a very good experience purchasing and shipping of my new puppy from Keystone puppies. My English Cream Golden Retriever was as advertised and the shipping process went exactly as I was told. I was given timely updates on the day of travel and there was no glitches along the way. We all love this cute puppy and my thanks to all concerned. I see some negative comments, but that hasn't been my experience and I would reccomend this service.