Customer Reviews & Ratings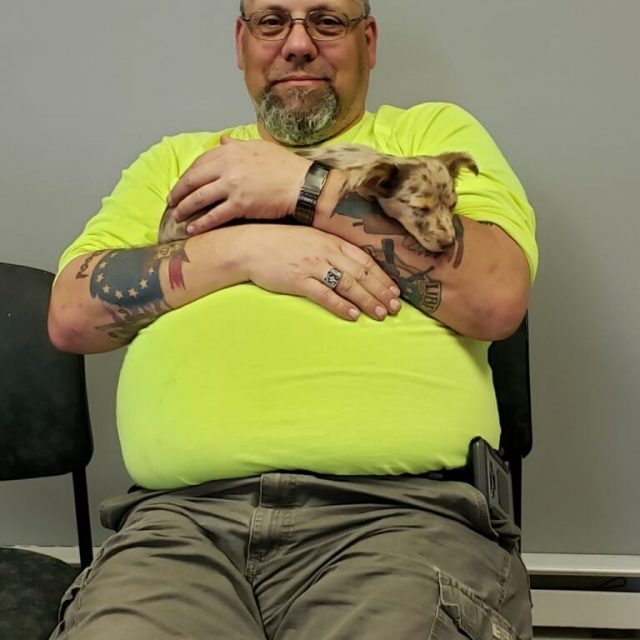 Dingo aka Gilligan
After losing our beloved chihuahua Major there was such emptiness in our hearts so I found dingo aka Gilligan and he is perfect he can't replace Major but he is the best medicine he fits right in …I'm going back and getting his sister I'm giving Jacob AAAAA ++++++Our new baby came from loving people very clean I would highly recommend Thank You Nancy Reavis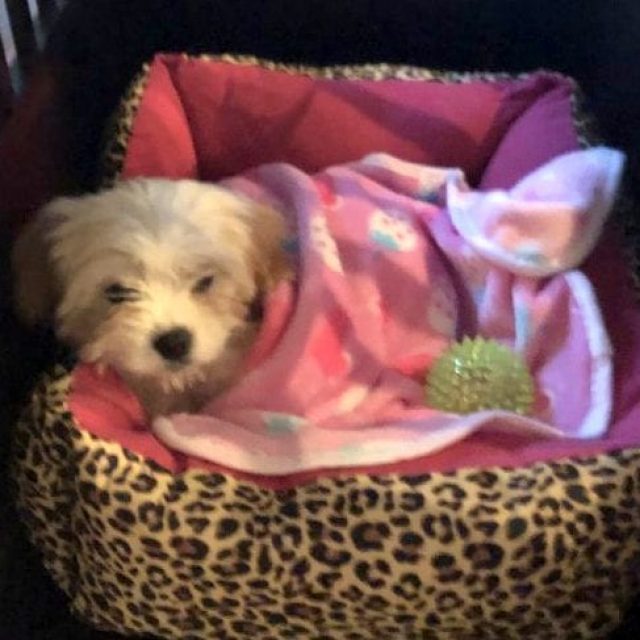 Lizzy/ aka Gracie
We adopted the sweetest little angel from Shawn and the Keystone folks! They were amazing to deal with! Honest, kind and efficient! We've had pets before but its my first in a while AND I couldn't be happier with my little Gracie. Thanks to Shawn AND crew we have a sweet new family member!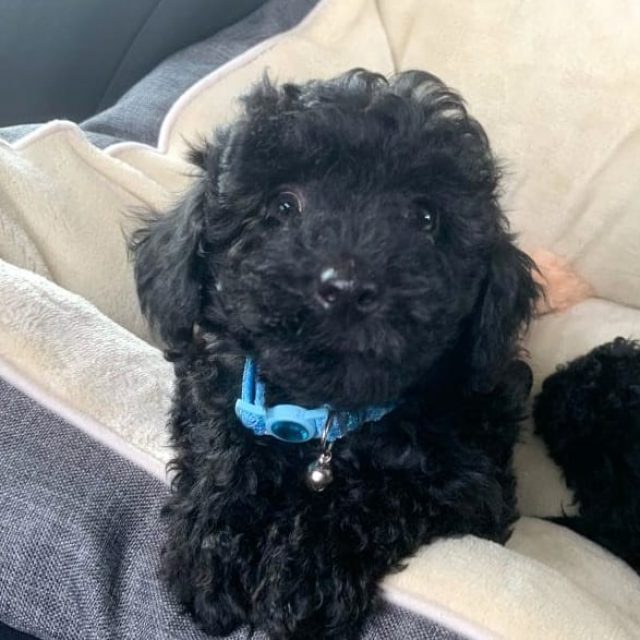 "Excellent Experience"
It was a shot in the dark, a 3 hour drive to unknown territory in search of poodles for my elderly mom.
Keystone puppies turned out to be a legitimate website portal, we arrived to a nostalgic horse and carriage farm
home to happy adorable solid black mini poodles Buster and Bandit! The breeders were friendly, courteous and genuine easy to work with and quite considerate of our situation. Highly recommend this portal but always remember to call ahead and do the necessary research beforehand.
Samoyed puppy
We are so happy with our new puppy. He is now twelve weeks old and his ears are standing up! He is getting bigger and stronger by the days and he melts our hearts with his sweet kisses. We love you ghost and thank you keystone for helping us find out new baby.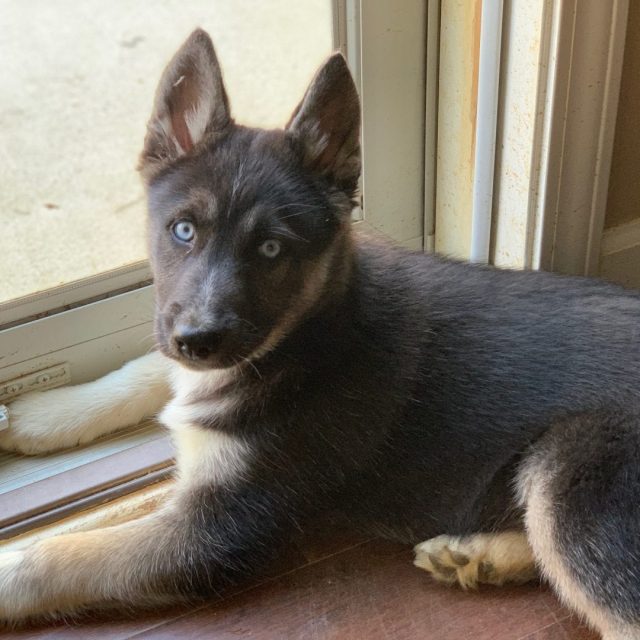 Thanks for helping us bring home our new baby!
We are not very big on writing reviews or commenting for social media, but we felt the need to take a quick minute to share our positive experience about Keystone. We were very skeptical about finding a puppy online, let alone having one shipped from PA to NC. However, Shawn was very helpful and explained every step of the process all the way through. We were able to make one payment to Keystone and they handled getting the breeder paid on our behalf. He provided several "pupdates" on the day of delivery and followed through to make sure we got our new pup safely. The plane was delayed an hour, but she arrived very clean and healthy with all of the promised paperwork, which we had verified with our hometown vet. "Brandy", (now Lucie-Paige) is acclimating well to her new home with her 4-legged brothers and sister and her 2-legged sisters too). We are pleased to write this experience so that others may benefit if they too are skeptical about the process. Thanks Shawn and team!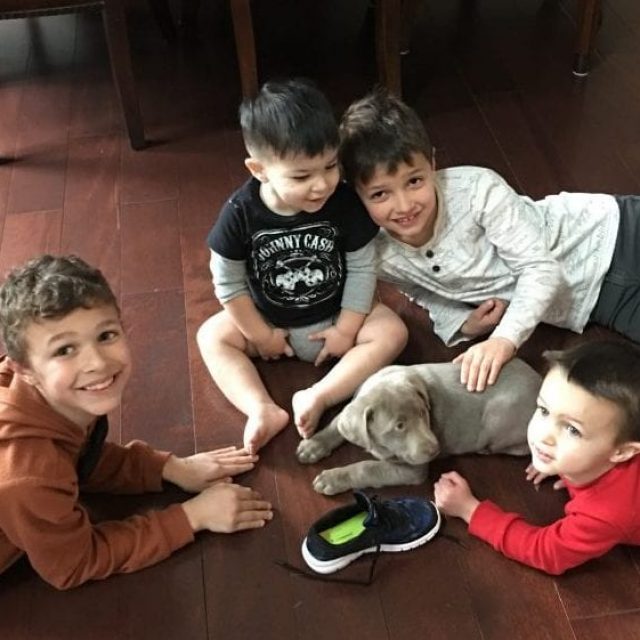 Wonderful experience
Just got our little girl Skylar today! The experience was very smooth and I felt confident that I wasn't supporting a puppy mill. The specific breeder was Gideon and he was very nice and let us know she had a slight underbite so there would be no surprises. I liked the full disclosure since we would not be able to see her before her arrival. Shawn set up the shipping and it was super easy! He coordinated everything with Gideon. I would definitely recommend Keystone puppies and will look here first if we ever consider a puppy again in the future. Thank you!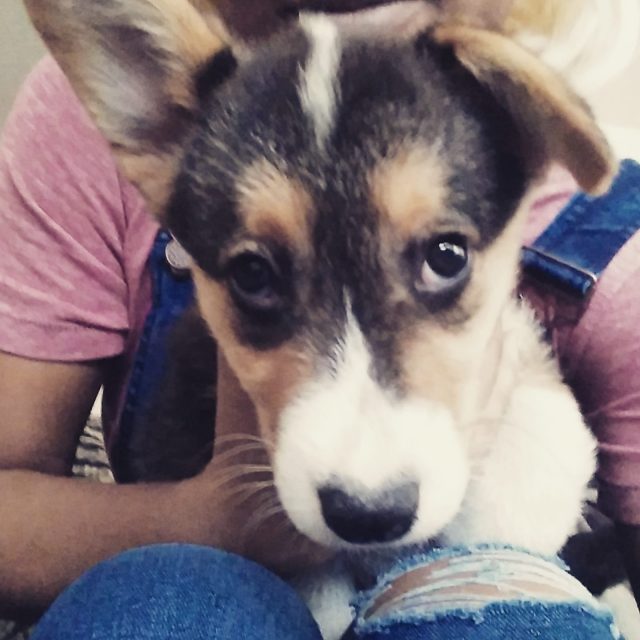 Spike- Round 2
We received Barkholomew, a.k.a. Spike, last week from Ivan. He has been an absolute doll! I love him! I assume he loves me! When he arrived he was shy and quiet but now he's part of the family! Thank you!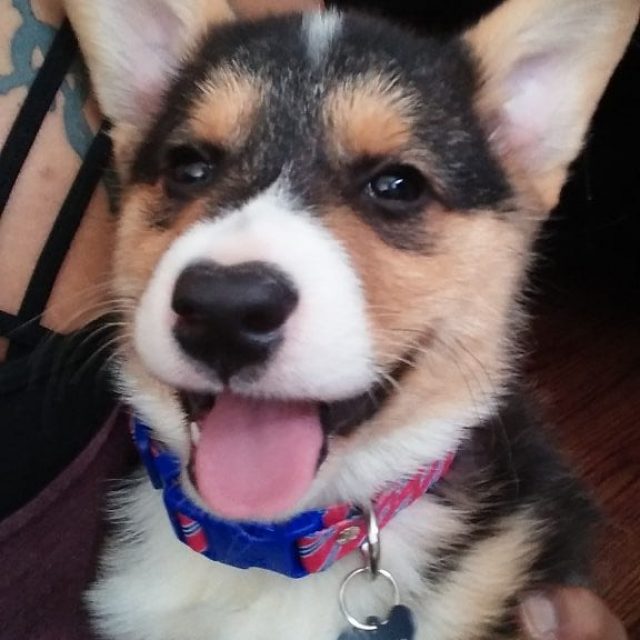 Thank You Guys!!
I am so very pleased with Keystone Puppies! Ivan Stoltzfus is the man who bred and raised my Spike, a.k.a. Bartholomew, and placed him on hold the second our call ended. I called Shawn, an amazing individual who helped assure me of the "realness" that purchasing online can falsify, and that confirmed the legitimacy of Keystone.
Thank you guys! Barry is in good hands!
Follow him on IG @jorgi_corg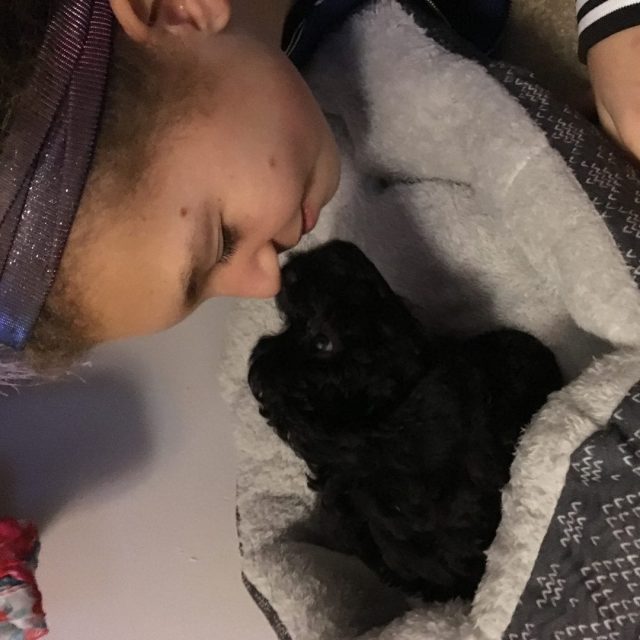 Christmas Surprise
We adopted "Gabby", now named "Blue", a cavachon, just 3 days before Christmas to give our 11 year old daughter as a gift. I contacted Keystone multiple times with questions about the process and the breeders, both over the phone and online. Everyone went out of their way to be helpful regardless of my questions. We emailed several breeders as the time got closer to Christmas and they all responded in less than 48 hours. Once we selected the puppy and put down the down payment our breeder was easy to contact and also very helpful. They arranged the transportation, even making special arrangements for us with the timing so close to a holiday. I would recommend Keystone and our breeder to anyone! We are thrilled with Blue and she's been so much fun! Thanks Keystone!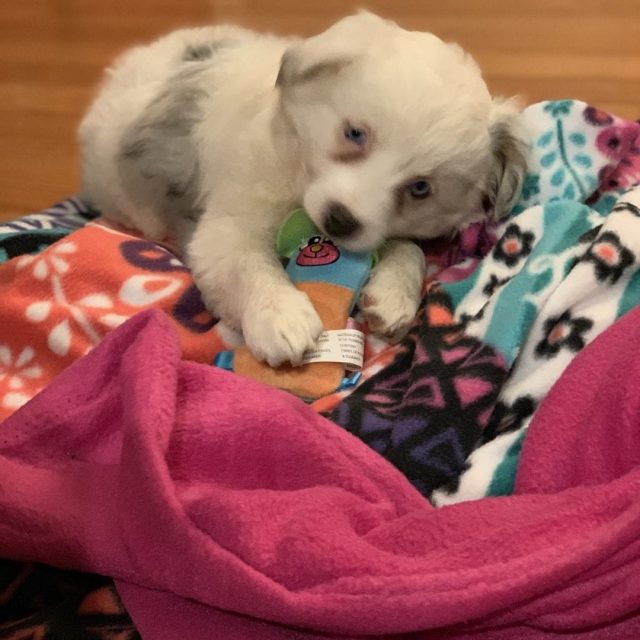 Extra love in my family!
The whole experience was pretty easy! Contacted the breeder, got the info, and went to see my puppy to see if she'd take to me! We now have a playful and loving mini Australian Shepard who adds some extra love to our home.