Real Keystone Puppies Reviews & Ratings!
Keystone Puppies reviews speak for themselves – people think our pups are paw-sitvely the best! We serve our customers thoughtfully by putting puppy health and happiness above anything else. But don't just take our word for it, click through several pages and hundreds of Keystone Puppies reviews from real customers. Although we are a Pennsylvania based team, we have reviews and ratings from people all across the United States. Feel free to look for reviews about the breed your interested in, or leave Keystone Puppies a review of your own!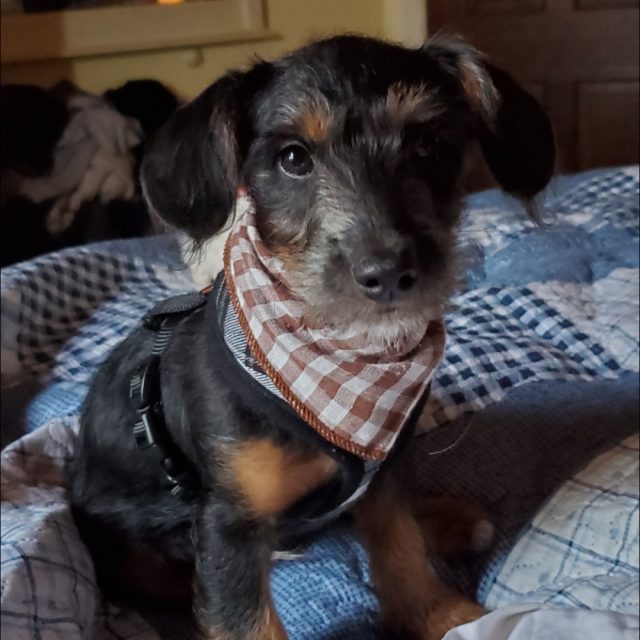 Theo – Jackapoo
We adopted Theo – now Guinness as he is a perfect Black and Tan – about a month ago. He is the most amazing puppy I have had in a lifetime of puppies. He is smart as a whip, playful until he collapses into a puppy nap, and the most affectionate dog I have even known. He sleeps soundly all night long on the pillow above my head. We could not be happier with this amazing puppy!!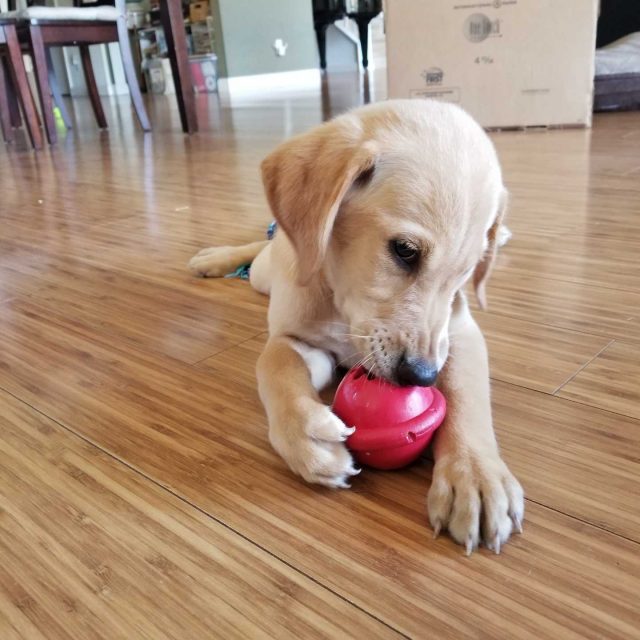 100% Endorsement
My wife and I looked locally for a lab/golden mix. We didn't find anything so, we searched the web and found the most adorable puppy imaginable. However, she was in Pennsylvania. We contacted Martha Petersheim by telephone. She was very pleasant to talk to and very forthcoming with relevant information about our puppy and, about how to get her to California. Shawn Hostetter worked with Martha and our pup arrived by the end of the week. She is exactly what we wanted and has been a great fit for the family. Things could not have been easier. This is how pet adoption was meant to be. Thank you Martha and Shawn; you've added to our family!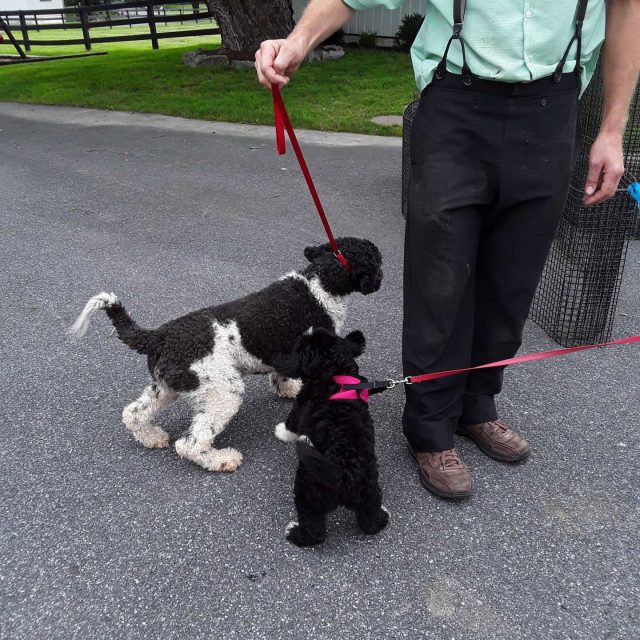 Jonathon Lapp
I highly recommend Mr Lapp. I purchased Sophie from him a few days ago. She is everything he said and more! She was nearly housebroken and now is going outside. She still will go on newspaper in the house. She will pee on command! She comes to her name, knows good Sophie and no, She is exactly what I was looking for. A mixed breed female, young puppy, well socialized and even great with my cats! She loves other dogs and children. I am so excited to have Sophie as mine. I am 70, recently had knee surgery and still she fits my home perfectly! Thank you again Jonathon!!
Love my boy Astro(griffin)
Dave was very accommodating when it came to us going to pick up our new baby! He was very friendly!! We traveled 9 hours round trip! Very well worth it! Thank you guys so much!!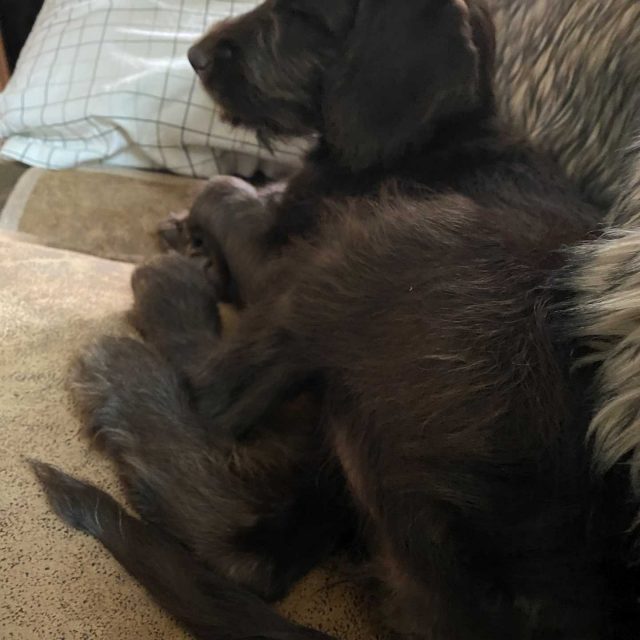 Love my Lakota blue costa
I received my little girl , a Labradoodle from Abner Stolzfus , Christians PA . She in three days learned sit , down , stay , come and no ! She is sweet and very health ! Food is put down and she doesn't gobble it down , she grazes on it . Which tells me she has no parasites and has been feed good and healthy! I talk to Abner very day and he is very caring about his dogs . He is a great breeder and would highly recommend his dogs ! I em so please with my puppy Lakota , she is perfect for me ! She also is a beautiful Labradoodle puppy . Abner and I decided to use furry trails to drive her here , excellent choice on Abner behave . This little girl is going to be a excellent friend and companion for life ! Thanks Abner you are the best !💓
Greatest addition to the family!
We had a hard time finding a Rottweiler. We took the 2 hour ride to visit ben and see his pups. We saw both mom and dad were on the site. The barn was well kept and clean. We immediately fell in love. Kobe's been with us for about 9 months. He's a super happy and healthy boy.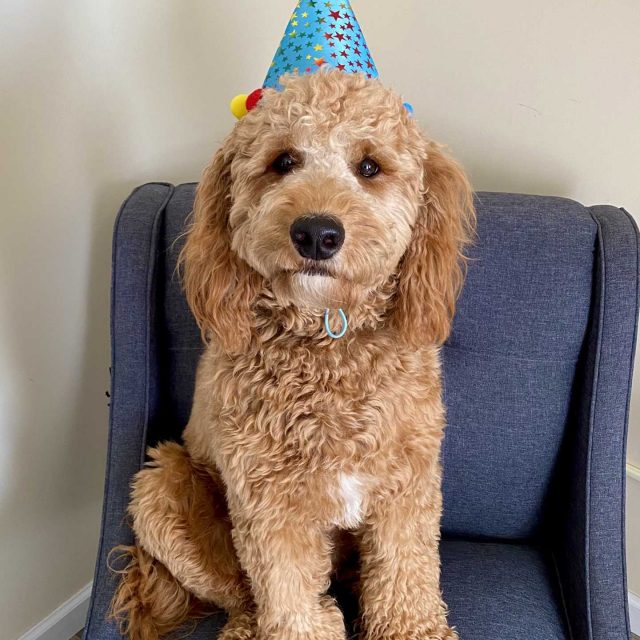 LOVE our Mini Goldendoodle!
THE ABSOLUTE BEST. Nothing but amazing things to say about our experience with keystone puppies and our breeder Arlene Zimmerman. She was wonderful and it was an easy experience. There is nothing better than our amazing Riley – he is healthy, happy and such a light in our lives.
Riley is now 1 years old (born 7-7-20) and I would LOVE to try and find any of his siblings from that same litter!!! If you are one of the lucky ones who got to take home any puppy from Arlene Zimmermans litter of Mini goldendoodles I would love to connect!!
Email: [email protected]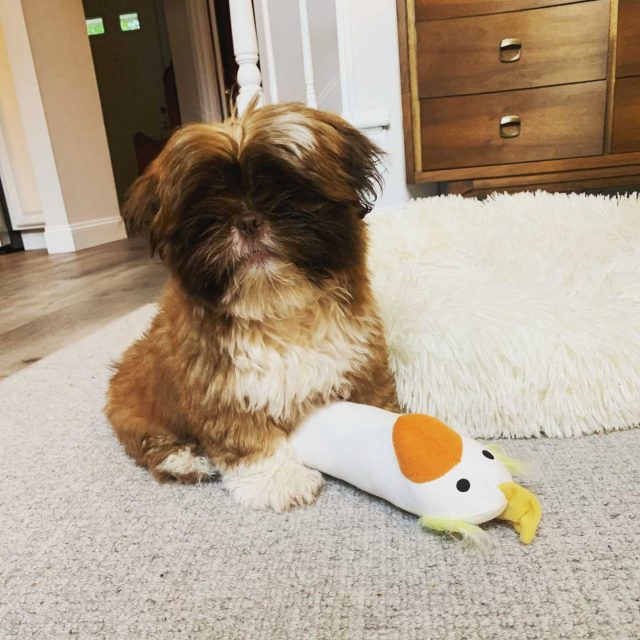 Most Amazing Little Ewok Shih Tzu
We are absolutely in love!! We couldn't be more happier with our little guy. He has the happiest, sweetest disposition, is very trainable & super healthy. We couldn't imagine life without him. Thank you to Elizabeth and her family for raising an amazing pup!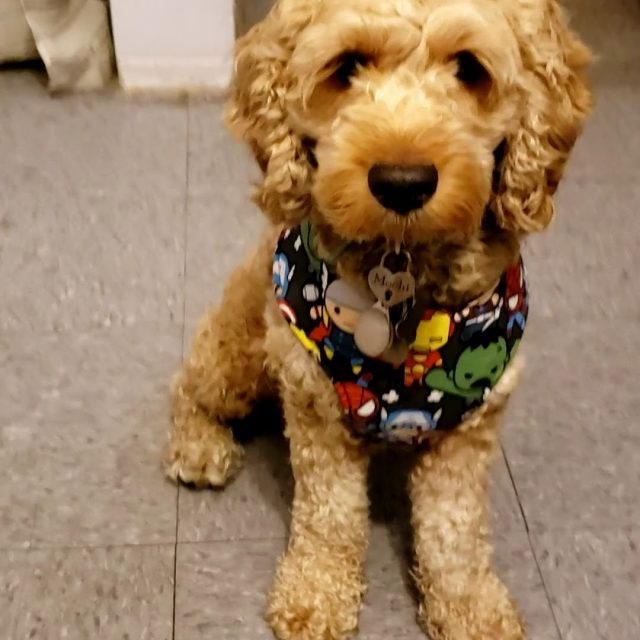 So very happy!!!
For many years I've wanted to get a dog again and once I found this site via google, I decided to give it a try. After months of searching, I finally found my fur baby!!! The breeders were very kind with great communication. The drive there from Brooklyn wasn't too bad either. We have since named him from Sailor to Mochi! Mochi couldn't be more fitting name for our boy. He's so affectionate, fun and such a sweetie pie! We couldn't love him more and in the future I will be coming back again!!
Abner & Ruthie Lynn Stoltzfus – Breeder Review
Working with Abner and Ruthie was so great! I got my first puppy, a mini-bernedoodle, from them and they were extremely helpful with working out details on the payment and retrieval of my pup. They also called about two weeks after I got my puppy to see how everything was going and offered their help if needed. Very friendly and great to work with!