Real Keystone Puppies Reviews & Ratings!
Keystone Puppies reviews speak for themselves – people think our pups are paw-sitvely the best! We serve our customers thoughtfully by putting puppy health and happiness above anything else. But don't just take our word for it, click through several pages and hundreds of Keystone Puppies reviews from real customers. Although we are a Pennsylvania based team, we have reviews and ratings from people all across the United States. Feel free to look for reviews about the breed your interested in, or leave Keystone Puppies a review of your own!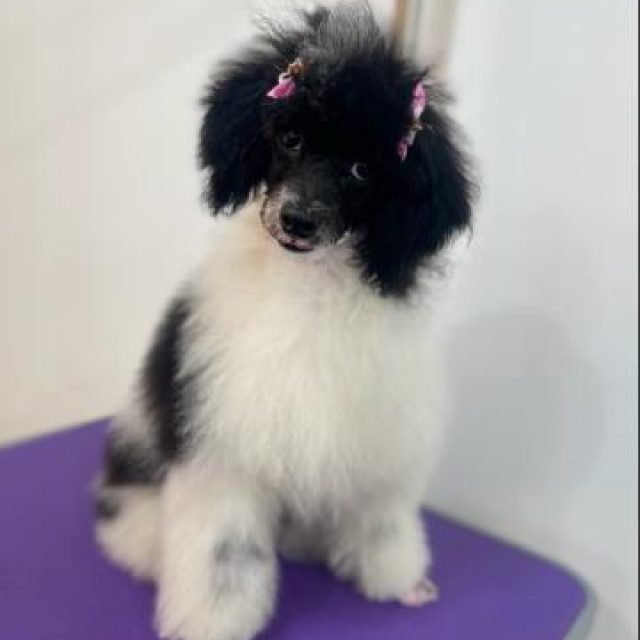 New addition to our family.
I adopted beautiful miniature poodle from breeder Steve Stoltzfus. This is my second adoption from Amishes. I'm pleased. It's a wonderful addition to our family. Thank you Steve. Our beautiful girl is adorable and we named her Sonia.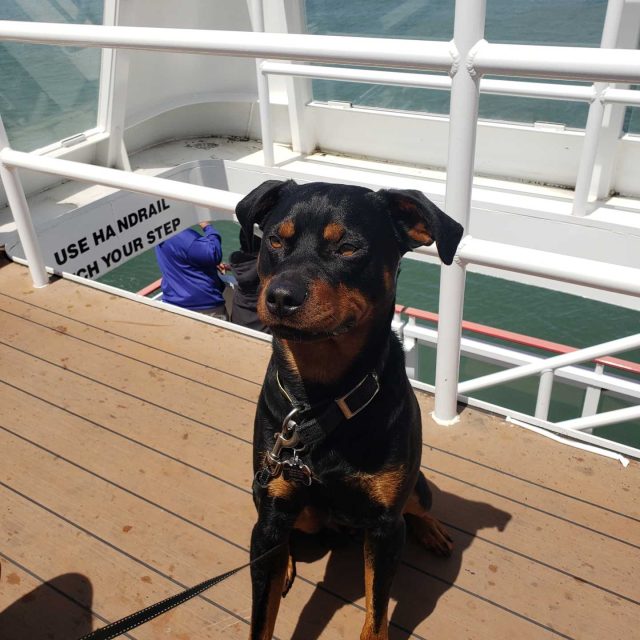 Best Pup Ever
Buzz is a mini Rottweiler. He is full of energy still. He guards me even if my husband pretends he's "going to get me". The breeder was so easy to work with. We love our Buzz with all our hearts. If you don't want a full size Rottweiler this mini breed is for you. His picture even made it on the Dog Walking Forecast on TV herr.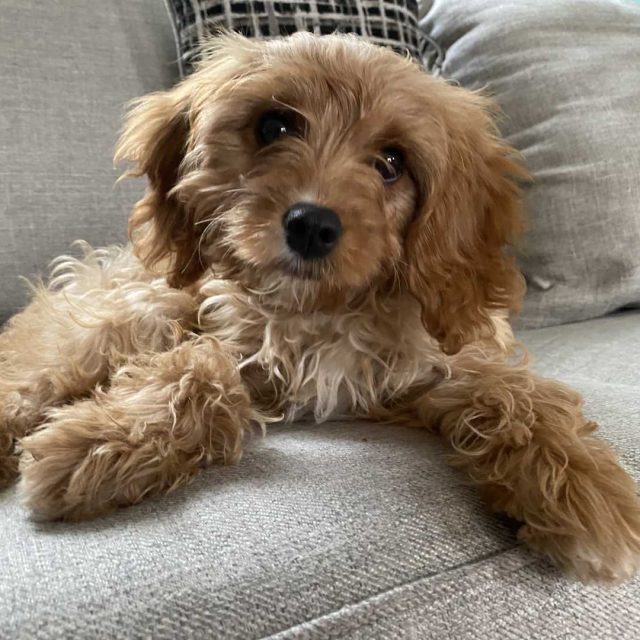 Love our puppy!
We honestly couldn't be more happy with our puppy. He's so adorable and plays so well. I'm honestly grateful for this site and to the breeder as well. Jenkins is in a happy home and very loved!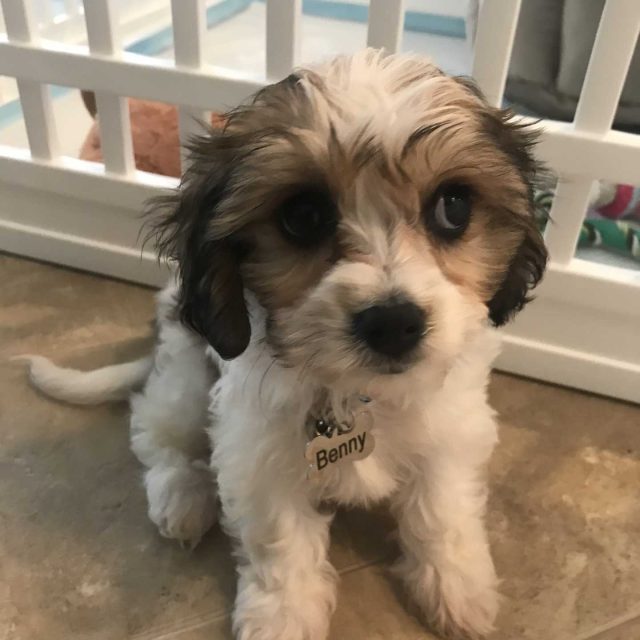 So happy…
We adopted our adorable little cavachon, Benny, through keystone. They were great at communicating and put us as much at ease as possible. We had to use their flight services all the way to Washington state! It was very smooth and our puppy came to us healthy and on schedule! Thanks keystone! And many thanks to Elmer Fisher, the breeder!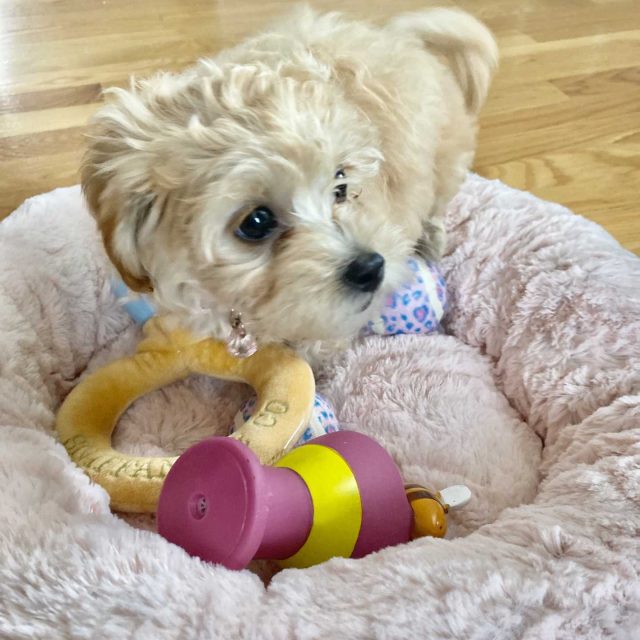 We love our new fur baby 🐾 💗
After loosing our 16 year old Kylie girl, our hearts were broken and our house and hearts were missing something.
I started our search for our new fur baby and could not believe all the horrible people out there. We almost got scammed twice and I was furious, but continued my search . My friend recommended this site, as her aunt just got her new puppy from here. I immediately began my search and we instantly fell in love with this adorable maltipoo. I contacted the breeder right away and let me tell you, Emmanuel Huyard from PA was incredible! He was so honest, friendly and was able to answer all of my questions and concerns. Emmanuel and his friend Steve, who handled the shipping were both professional, trustworthy and were an absolute pleasure to deal with. I recommend them to anyone who is looking for there new fur baby. We love our BELLA girl and can't imagine life without her. 💗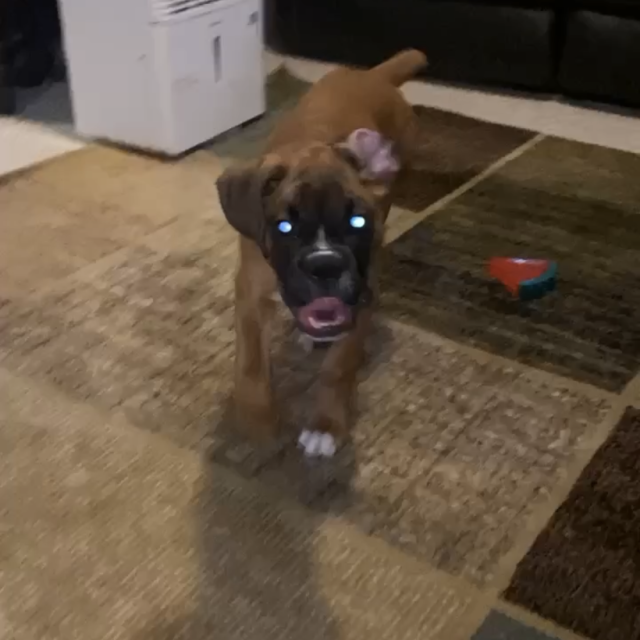 Boxer puppy cooper
My family has been looking for a purebred boxer for 8years now …
So when I found this website I thought at first that this couldn't be real but I was wrong this is 100% legit you get paperwork with your puppy the come with a Health warranty I'm gald that we went with keystone the breeder was great best experience ever it was fast and pain less stress free we to a hour ride to get our puppy ' & he is doing great my vet gave him a clean bill of health… he came potty trained thumbs up to the breeder thanks … I will definitely be get our second boxer from her in the near future … thanks again 😇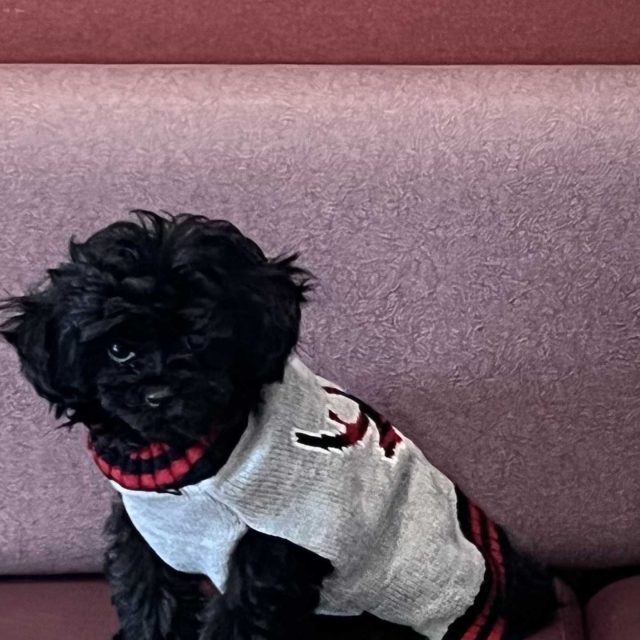 Legit puppy adoption site!!
I spent three months doing my research and searching for the right pup for me. I finally found my cute Shihpoo from a reputable and caring breeder. Levi Glick was very helpful and responsive in answering questions. After we went home with our pup, he checked in a few times to see how he was adjusting to his new environment. We had a great experience with this breeder and the pup was healthy and came up to date with all its shots and microchipped.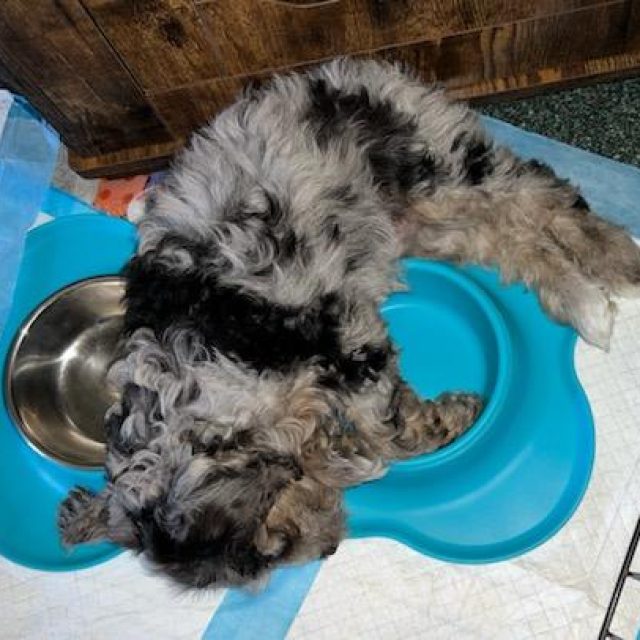 cockapoo puppy
I want to thank Keystone and breeder Sam Blank for my new little girl. she is just what I needed! she is the cutest and loving puppy.
I want to thank the breeder for caring about his pups he adopts out. he keeps you informed about everything from the time you say she's mine. He even called to see how she is doing after a month. best place to get a puppy.
thank you Keystone and Sam! I am so happy with my little girl.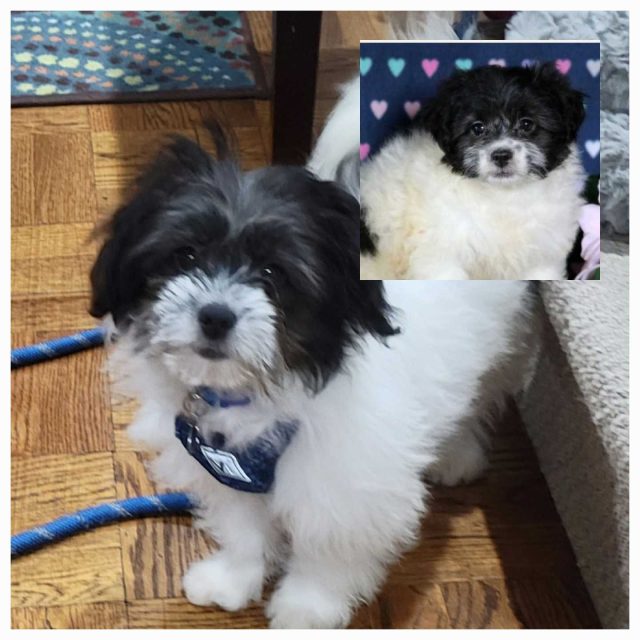 Our New Family member
We contacted John to see Petunia, we call her Mochi now. We traveled to Cochranville PA to pick up Mochi and she is a happy and sweet little girl. Everybody in the family fell in love with her. We got Mochi's vaccination and examination records. It was a pleasant and nice experience dealing with John.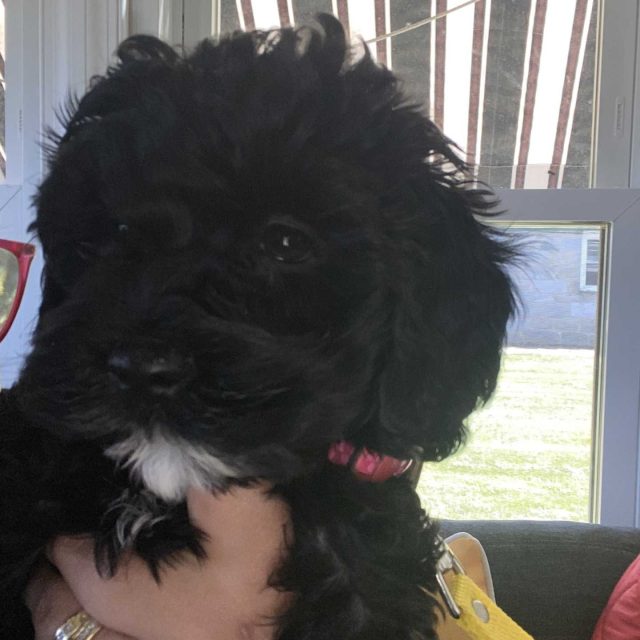 Totally in love!🥰
I am so happy I found Ivory though keystonepuppies.com. The breeder Samuel Fisher is a very professional and kind human being! He worries even after the purchase of the doggie, he will be in contact with you making sure everything it's ok with the puppy. I Loved the environment they are being raised on and believe that's why my beautiful Ivory is so calm and smart! I can't believe she is my dog now! Thank you so much Sam!!