Real Keystone Puppies Reviews & Ratings!
Keystone Puppies reviews speak for themselves – people think our pups are paw-sitvely the best! We serve our customers thoughtfully by putting puppy health and happiness above anything else. But don't just take our word for it, click through several pages and hundreds of Keystone Puppies reviews from real customers. Although we are a Pennsylvania based team, we have reviews and ratings from people all across the United States. Feel free to look for reviews about the breed your interested in, or leave Keystone Puppies a review of your own!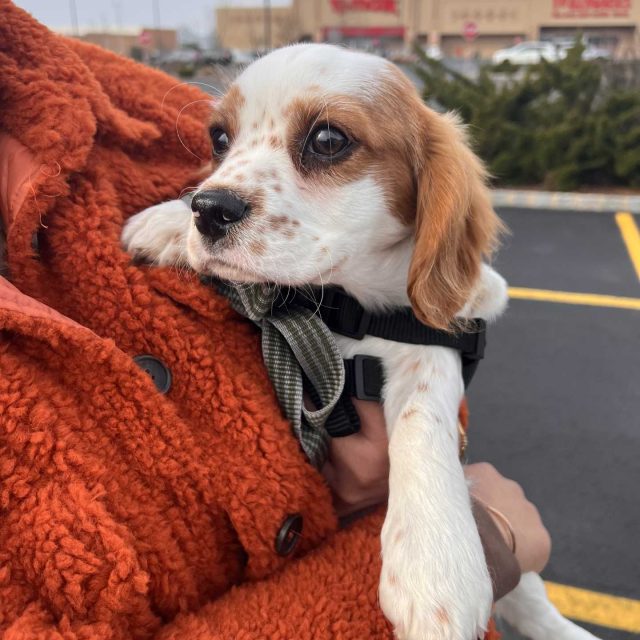 Ruth Lapp
Ruth is an amazing dog breeder she made sure my puppy got to me safe and answered all my questions my son is in total bliss over his new dog thank you so much Ruth !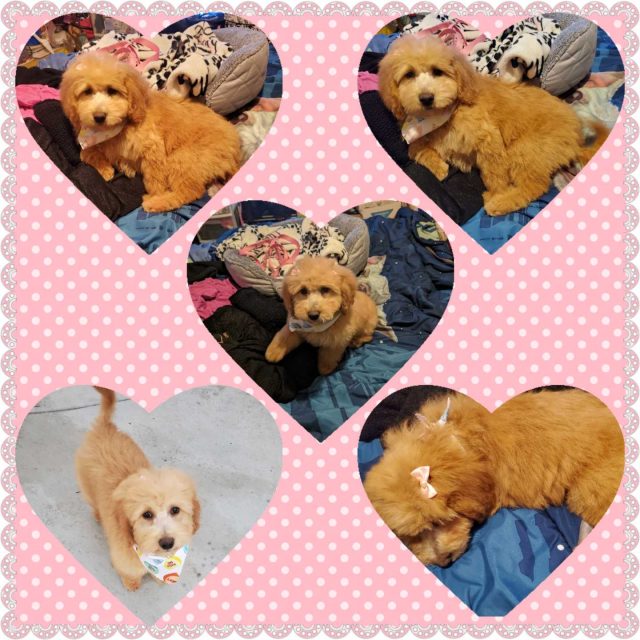 We love our Mini Goldendoodle 💜💜💜
We are extremely happy with out Mini Goldendoodle, Leah, from Landsville Puppies. We've renamed her Bella as she is the Bell of our hearts 💕. Betty from Landsville Puppies was great. Great communication. Shawn at Keystone was awesome as well. Very smooth purchase and delivery. I would highly recommend. Bella is loving her nrw family, just as much as we are loving her. Thank you! 🐶🐾 💕💜🥰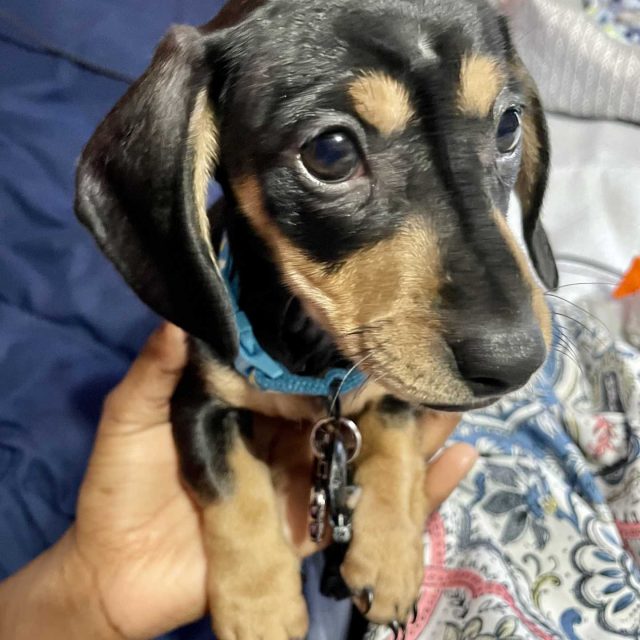 My precious Toby
I purchased my little baby Toby from this site about a week ago. He's a 10 week miniature Dachshund and he's stole my entire family's heart. It was good working with his breeder and I had a great experience. He's a crazy little thing and I'm so happy he's starting to feel at home already.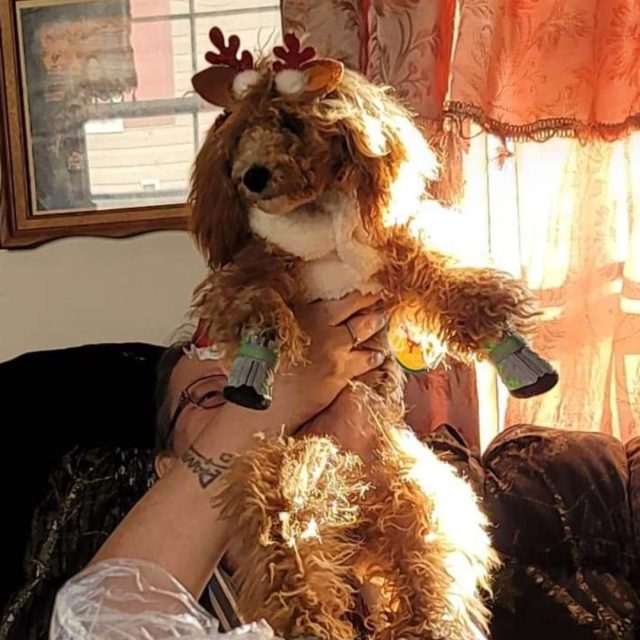 HOPE
She is our precious new addition and we can not love her enough…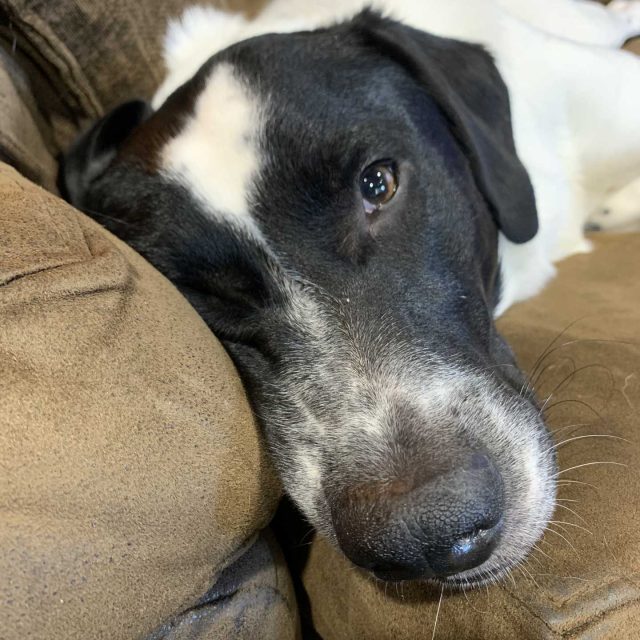 Awesome Dog
After we lost our little dog, I searched months and months looking for "my" dog. I looked at rescues. I looked at the SPCA. I was beginning to lose hope that "my" dog was out there.
A friend of mine got her dog from this place and recommended it to me. She said the man she got her dog from had one left. I went on this site and found his picture. He was a chubby little fellow but looked so sweet. We made the call and my husband and I went just to see him and we fell in love. He was bigger than his posted picture, but he was so sweet and so gentle. The amazing thing is he didn't even pee or poop in the house.
He has no aggression in him at all and he plays well with my daughters dog and my brothers dog. I love my baby and I'm glad I was able to find him on this site.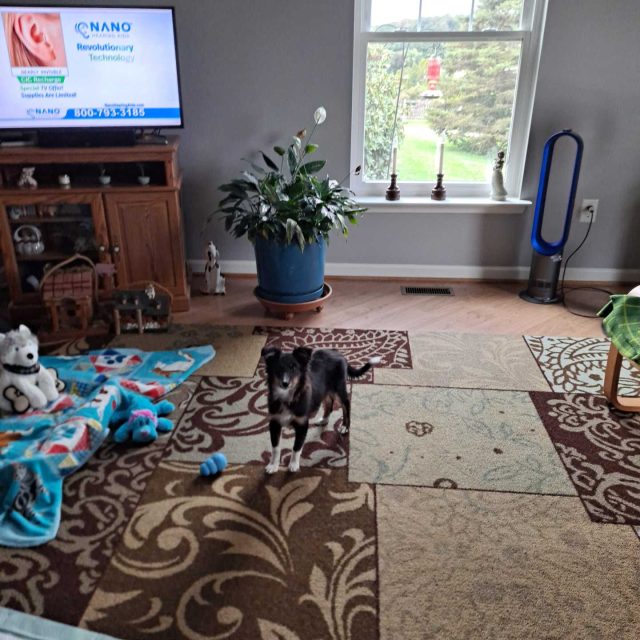 Sheltie
I found Keystone on the internet and loved looking at all the puppies that the breeders had listed. Finally settled on the Sheltie and contacted Barbie (the breeder), she answered all my questions and invited us to come and look at the puppies. It was a hard decision but finally picked out Lovey (now Cassie), she is so precious and lovable. Got her home and after 5 days she has adjusted and is very smart at learning things. Thank you Keystone for helping us to find our pup.
Shihpoo puppy
Finally!!!!😍 after sooo many months of searching I finally got this precious princess! Thank you sooo sooo much keystone puppies for your amazing service ! My breeder was martha and she was absolutely AMAZINGGG ! she was supper communicative !! And super patient with me.I drove 3 hours away for her and it was absolutely amazing & worth it ! 😍she will turn 3 months on 10/2! Love my little princess . For more information any questions follow her Instagram @shihpoo.princess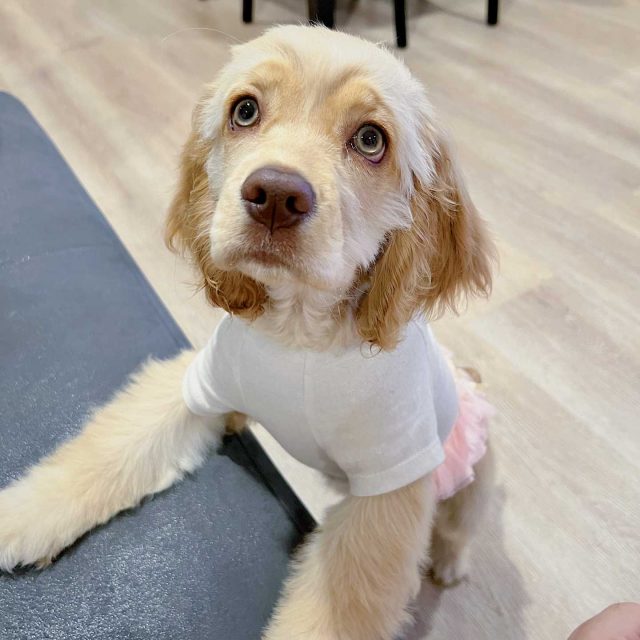 Our adorable cocker spaniel
I think it was one of the best decisions we could have made, buying our first puppy. My husband and I had dreamed of having a cocker spaniel for a long time and this page gave us the opportunity to fulfill that dream. I can assure you that since we saw her in the photos it was like love at first sight and that same day we contacted the owner. And we kept in touch until we managed to meet up and meet Nala. Since that day we managed to have an unconditional love, a love and a company for life and that we do not regret. Nala will be our love for life thanks to keystone puppies.
Wilma
Today we made the 8hour round trip to pick up our Hazel(Wilma) Roseanne Brubaker was absolutely wonderful. She had her husband are the sweetest people.
Thank you for allowing us to adopt Hazel(Wilma)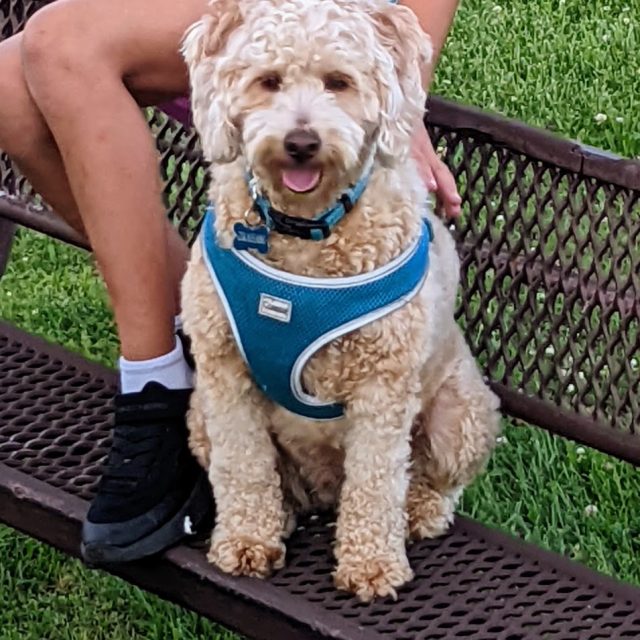 Goldendoodle best boy
We picked up our mini golden doodle (named Dilbert, new name Graham) January first of 2021. The breeder was Mary Zook. He was and still is perfectly healthy. He is crazy smart and playful. The experience with the breeder was great. At no point did we think that these puppies were not well taken care of. My daughter picked Dilbert because he came right up to her and crawled into her lap, something he still does today. He will be two in November and we cant imagine the house without him.