Real Keystone Puppies Reviews & Ratings!
Keystone Puppies reviews speak for themselves – people think our pups are paw-sitvely the best! We serve our customers thoughtfully by putting puppy health and happiness above anything else. But don't just take our word for it, click through several pages and hundreds of Keystone Puppies reviews from real customers. Although we are a Pennsylvania based team, we have reviews and ratings from people all across the United States. Feel free to look for reviews about the breed your interested in, or leave Keystone Puppies a review of your own!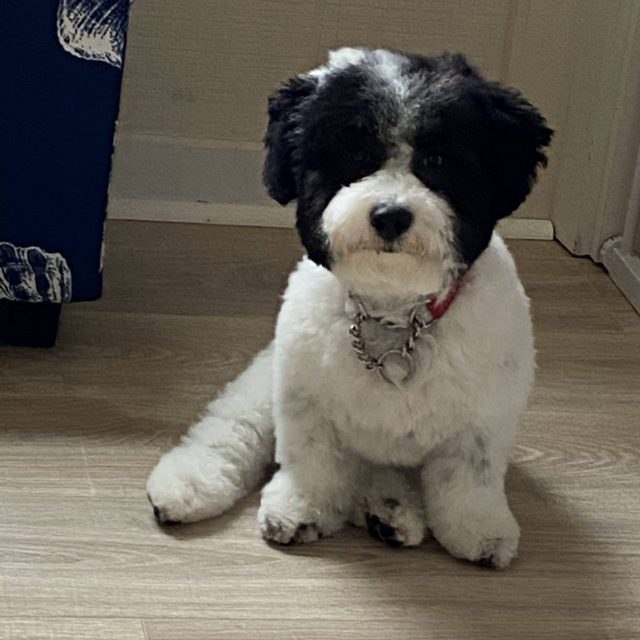 I love my little boy
I had not heard about the many puppy mills up in the area of PA where I got my little Bichon mix puppy until I shared with friends where I got him. They sort of rolled their eyes and asked me if I had bought him from one of those. I didn't see anything on the farm where I picked up Muin (then called Patches) that would make me think he was from a mill, but although I never got to go in the house, I did see Muin's mom outside.
Muin was (and still is) what the vet calls a happy, healthy pup. He's a handful for an elder of 73, but in these challenging times of social distancing, I hesitate to think about what my mental health would be like without him.
Mr. Beiler was the young man's name who sold Muin to me. Patches (now Muin) is Bichon mix, born on the 21st of September and sold to me mid-November. Please share this picture with him. Wela'lioq (thank you all), Keystone Puppies!
We're so Happy :)
We were just delivered our new puppy Paisley! We're very happy with our little pup and welcome her into the family with open arms! David Lapp the breeder was friendly and easy to communicate with. The delivery went very smoothly we have no complaints!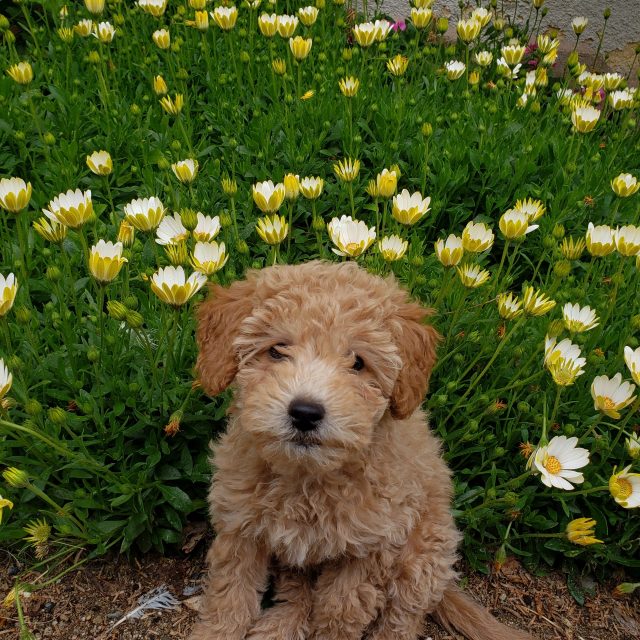 Mini Golden Doodle
We our so happy to have our new puppy!
From the initial phone call to Dave, to the breeder (Susan), who was very helpful giving information over the phone to our vet when i forgot her shot record, to Shawn who handled the shipping.
Thank you to all who were so prompt in returning our phone calls, answering all our questions, and making this purchase of our new puppy a great and stress free experience.
Our puppy is smart, easy to train, and learning commands quickly.
I highly recommend Keystone Puppies.
Sincerely,
Janet Smith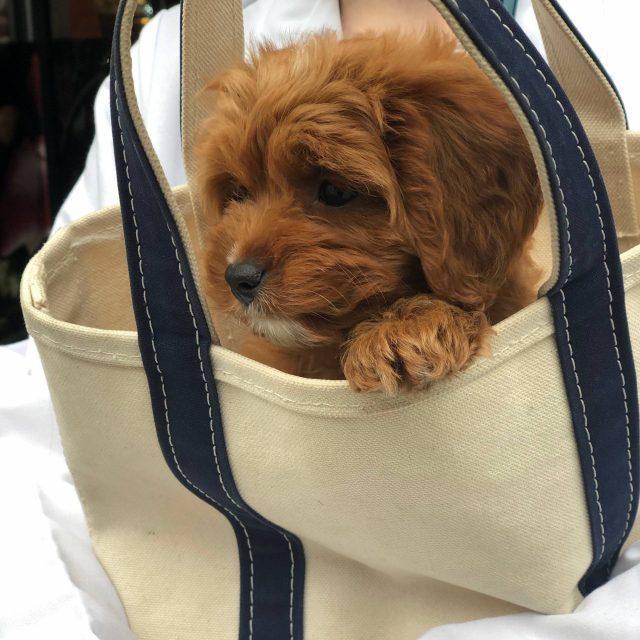 Our puppy from Omar Huyard is PERFECT!
We are thrilled with our Cavapoo puppy, Bunny. She is an angel! It's clear she was very loved and well-cared for by Omar Huyard and his lovely family. Bunny has been super easy since we picked her up. She is very happy and sweet – she plays and cuddles with my three children and enjoys napping in her crate. As Omar's children often played with Bunny, she was already well-socialized when we picked her up. And she happily hung out in her new crate for the entire 3 hour ride home! Omar was so knowledgeable and patient during the adoption process, answering all my many questions. He was also flexible about when we picked up Bunny which was very helpful to us. We feel so grateful that through Keystone we found Omar Huyard and our beautiful puppy Bunny!!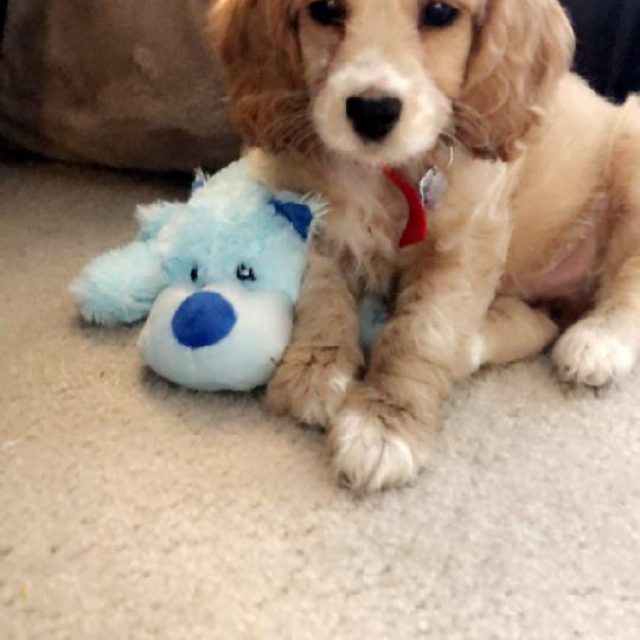 Paddy
I got my Paddy from Daniel Smucker, Christina, PA. Paddy is fantastic! Healthy little cockapoo! I would get a puppy from him again!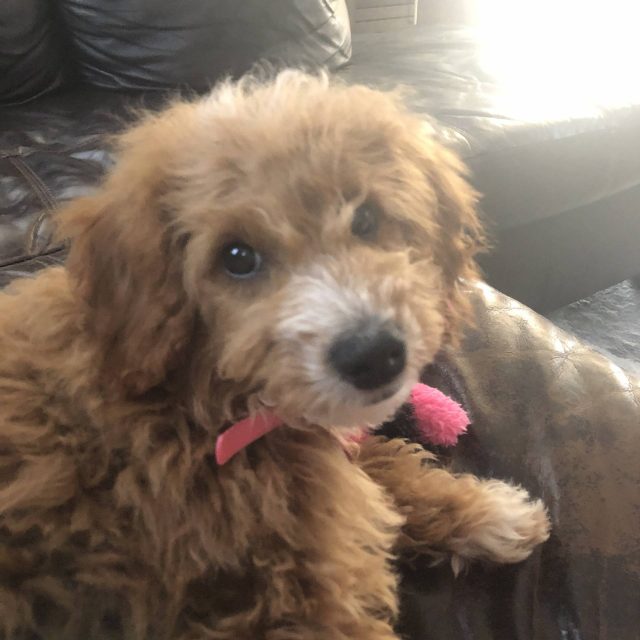 Mrs
We lost our yellow lab in December and our home was so empty so we decided to look for a puppy! I found Keystone Puppies and found the cutest Goldendoodle name Holly in Pa! I contacted the breeder and set up to drive to pick her up! So my husband, son and myself did the almost 6 hour drive from Ma to Pa to pick her up! Breeder EJ was great with sending me information and pictures of our baby girl we name Stormi ! We fell in love with her she is so friendly easy going fast learner we love our baby girl ! Today the vet gave her a clean bill of health we could not be happier! Thank you EJ and keystone puppies !!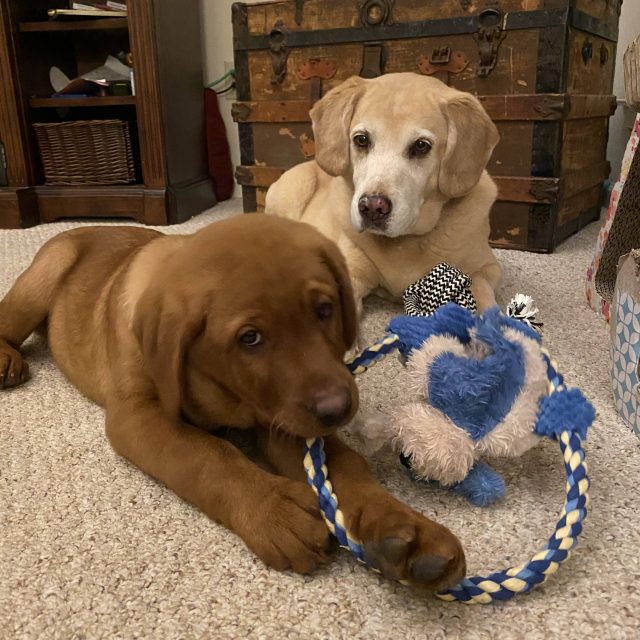 Loving our new addition!
I couldn't be happier with our new lab puppy. He is an absolute delight. You can tell he was loved and well cared for by his breeders because he is very attracted to people (even our young kids) and was already well in his way to bring house broken! During the vet check, our vet said he was one of the healthiest puppies he's ever seen, no parasites were found, and he was very impressed with our pup's parents' hip dysplasia testing. Adoption process was so convenient and easy. After a month with our Duke, I can honestly say adopting from Keystone Puppies was one of the best decisions we've made.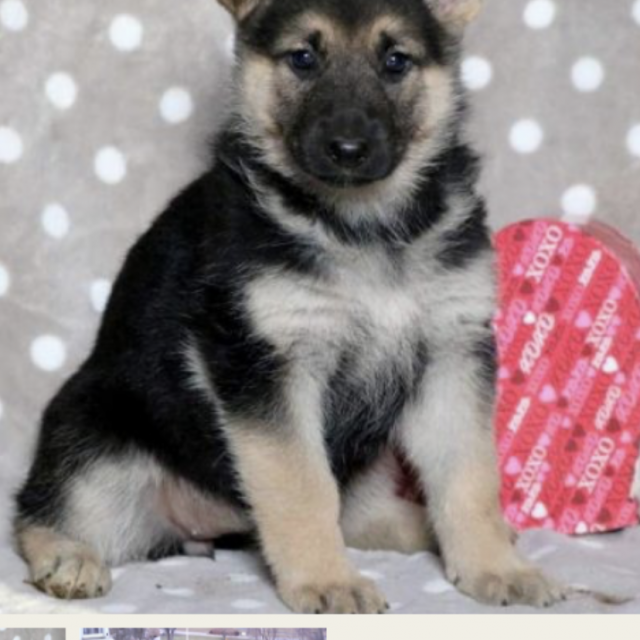 Great puppy
I am truly glad I found my puppy on Keystone website. Everything went accordingly and a very special thanks to the Smuckers.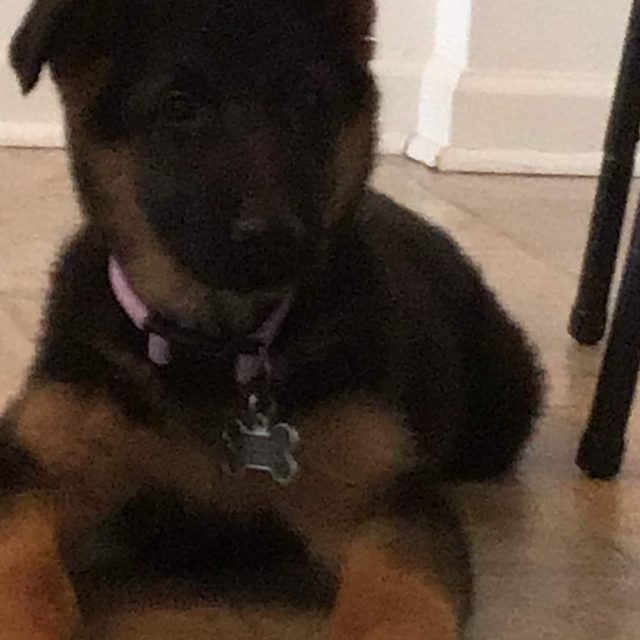 We love our GSD!
We adopted a GSD from Mr. Blank on 2/29/20. It hasn't even been 12 hours and we are already so in love! She is the best pup and has fit into our family so well. Mr. Blank raises wonderful dogs in a wonderful environment. We will be adopting from him in the future!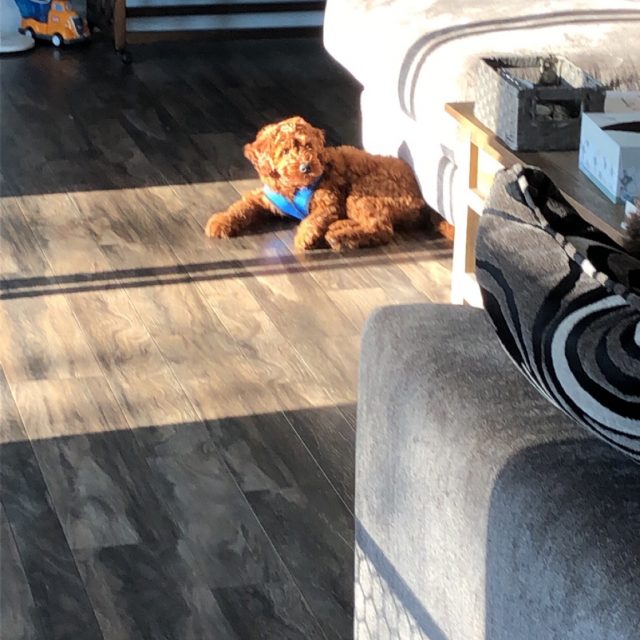 A loving new addition to our family!
We were a little apprehensive of the process at first but decided to trust the process and we are so happy we did! My wife and I live in RI and decided to arrange to drive down pick up our new puppy. The Esch's were super nice and did a wonderful job of raising the pup for us. He was already mostly house trained and already has excellent listening skills. We could not be happier with our new Irishdoodle Murphy.