Real Keystone Puppies Reviews & Ratings!
Keystone Puppies reviews speak for themselves – people think our pups are paw-sitvely the best! We serve our customers thoughtfully by putting puppy health and happiness above anything else. But don't just take our word for it, click through several pages and hundreds of Keystone Puppies reviews from real customers. Although we are a Pennsylvania based team, we have reviews and ratings from people all across the United States. Feel free to look for reviews about the breed your interested in, or leave Keystone Puppies a review of your own!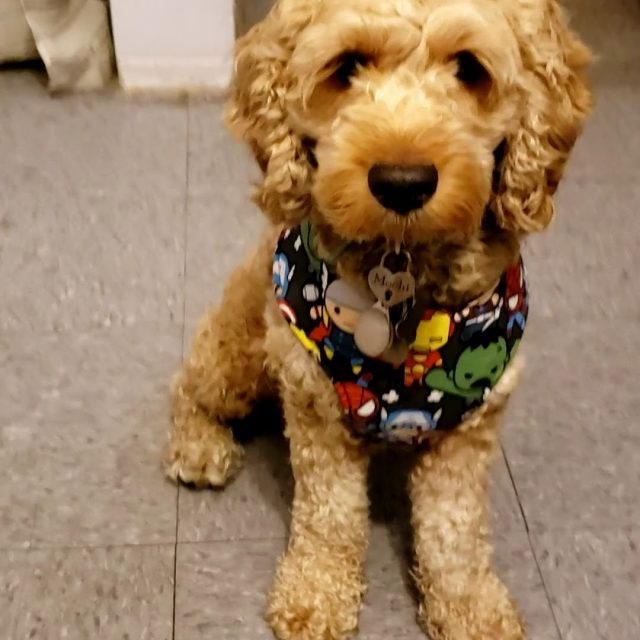 So very happy!!!
For many years I've wanted to get a dog again and once I found this site via google, I decided to give it a try. After months of searching, I finally found my fur baby!!! The breeders were very kind with great communication. The drive there from Brooklyn wasn't too bad either. We have since named him from Sailor to Mochi! Mochi couldn't be more fitting name for our boy. He's so affectionate, fun and such a sweetie pie! We couldn't love him more and in the future I will be coming back again!!
Abner & Ruthie Lynn Stoltzfus – Breeder Review
Working with Abner and Ruthie was so great! I got my first puppy, a mini-bernedoodle, from them and they were extremely helpful with working out details on the payment and retrieval of my pup. They also called about two weeks after I got my puppy to see how everything was going and offered their help if needed. Very friendly and great to work with!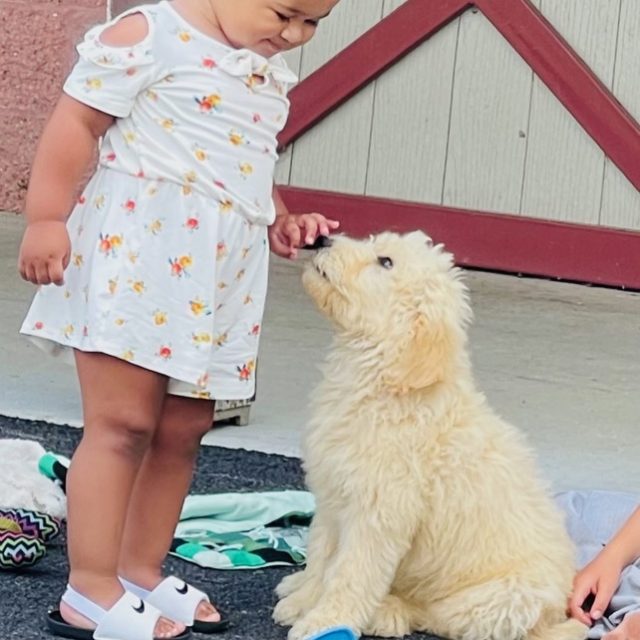 Goldendoodle
We brought our new best friend on this website. I was scared and nervous on so many levels from traveling to a different location, money(payment), and just overall not knowing the history of the puppy. Let me tell you, we fell in love instantly! Susan was very nice and answered all questions. She was very professional. I would highly recommend her!!! We did take the puppy to the vet within 5 days and he's perfect and healthy.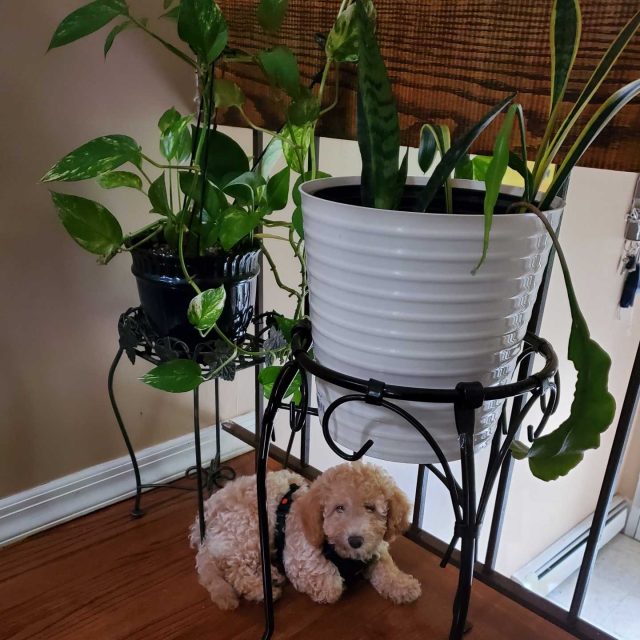 Mini Poodle
I had an excellent experience adopting my mini poodle from Keystone. John King was so pleasant and provided so much information about my new puppy. I have already recommended Keystone to my family and friends. Thanks Keystone and John King. I am so happy with my puppy!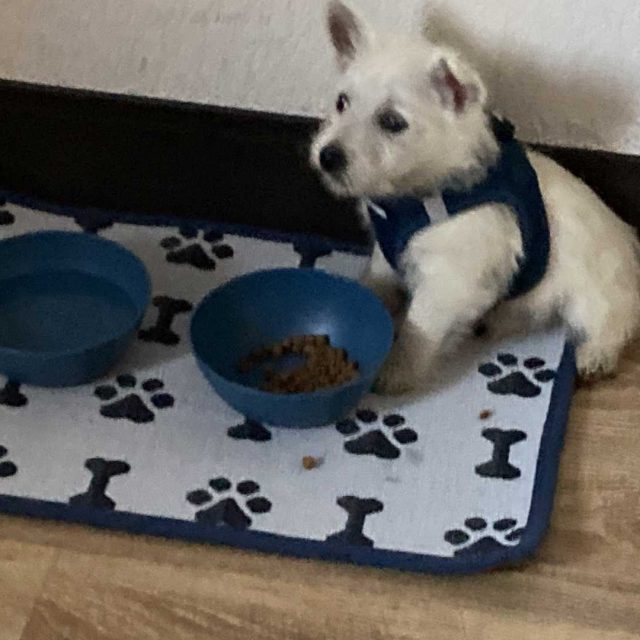 What a wonderful experience!
I want to give my recommendation A+++++ goes out to Amos and Emma King, breeders of our Westie. After searching for a Westie over 18 months, we decided to acquire our puppy from the Kings. Amos was very polite and professional, always returning or making calls to negotiate details of the purpose and make arrangements for us to receive our new pup. He made me feel very sure that he was a legitimate good breeder, after I had almost fallen for an internet scam months earlier. We decided to drive down to PA to pick up our pup. We felt very assured that the King's were doing an excellent job…..they welcomed us to meet the "mommy " with her litter.
Their home is very clean and their gorgeous little children were happily playing with the litter. Amos was more than helpful answering any questions and invited us to call him anytime for help. We were very surprised that the puppy slept most of the first night through, and that he obviously was already paper trained at 8 weeks.
THANK YOU SOOOO MUCH to the King Family and to Keystone Puppies! Presenting….."Beasley" ❤️
bernedoodle
working with merle was a pleasure. i texted him and got an answer right away. i told him we were looking to come see his two pups left from his liter and bringing our 13 year old golden to see how the dogs got along. he said that was fine-he actually ended up calling me the 2 days before our meet up date and let me know there were other people looking at the pups too, and since we texted him first he wanted to give us the opportunity to see both dogs first. that was super honest. our annie is healthy, spunky, and so loveable, it was great she was around kids….she got a very good clean bill of health from our vet. couldn't be more happier!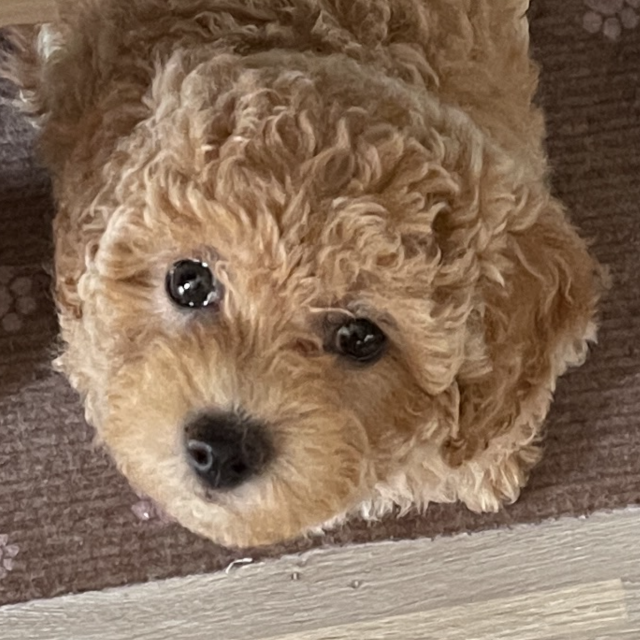 Mini Poodle
We have adopted our 1st baby Mini Poodle from Keystone last year & she is so beautiful and turned a year already. Decided to get a 2nd one from breeder Mr John King & he is such a nice gentleman to work with and so prompt.He has the best poodles, so super active , healthy puppies. I strongly recommend him.
Cici the Jug puppy
She will be 3 already this year. Easiest experience picking her up.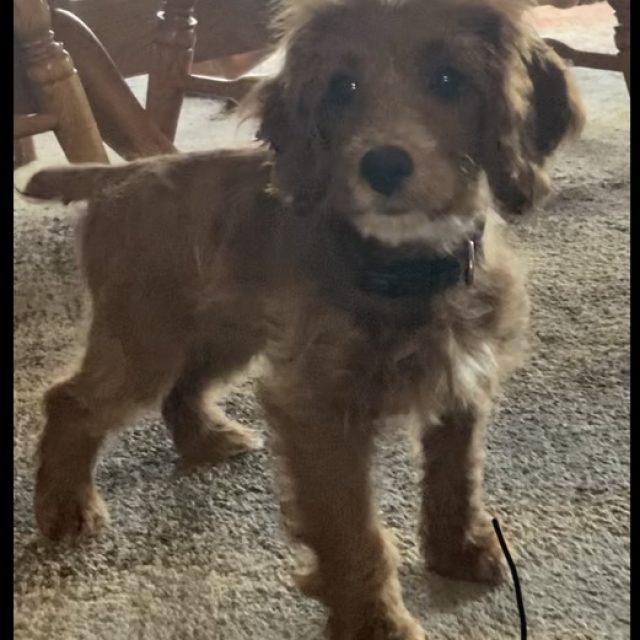 Cockapoo from Oxford
Lola is a treasure and John S was a kind person. Perfect puppy for us and worth the drive. Thank you, John from Oxford!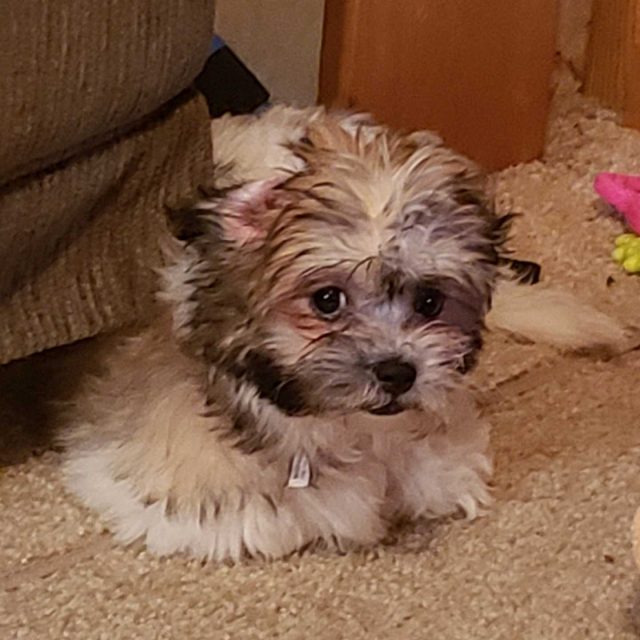 Excellent Experience
We adopted a shichon. We are from Syracuse,NY and drove 4.5 hours to pick up our puppy. The Breeder, David was super nice. He made sure we had all the information we needed regarding the puppy. And gave us all vaccination records and food to get her home.. I've already shared this website with friends who are looking for puppies. This was a very positive experience. I'm so happy we found this website and we found our little girl. We are so in love with her ❤