Customer Reviews & Ratings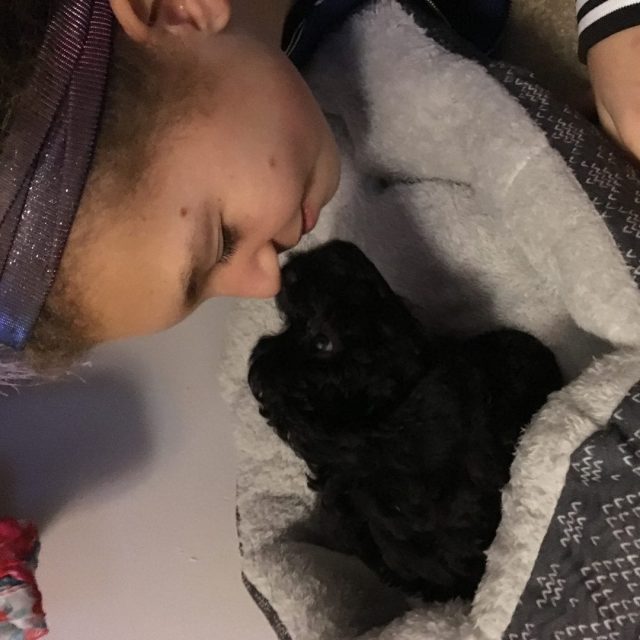 Christmas Surprise
We adopted "Gabby", now named "Blue", a cavachon, just 3 days before Christmas to give our 11 year old daughter as a gift. I contacted Keystone multiple times with questions about the process and the breeders, both over the phone and online. Everyone went out of their way to be helpful regardless of my questions. We emailed several breeders as the time got closer to Christmas and they all responded in less than 48 hours. Once we selected the puppy and put down the down payment our breeder was easy to contact and also very helpful. They arranged the transportation, even making special arrangements for us with the timing so close to a holiday. I would recommend Keystone and our breeder to anyone! We are thrilled with Blue and she's been so much fun! Thanks Keystone!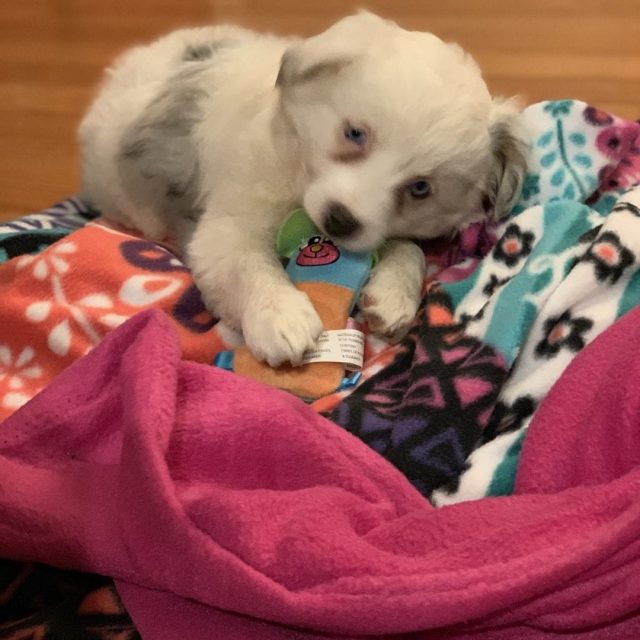 Extra love in my family!
The whole experience was pretty easy! Contacted the breeder, got the info, and went to see my puppy to see if she'd take to me! We now have a playful and loving mini Australian Shepard who adds some extra love to our home.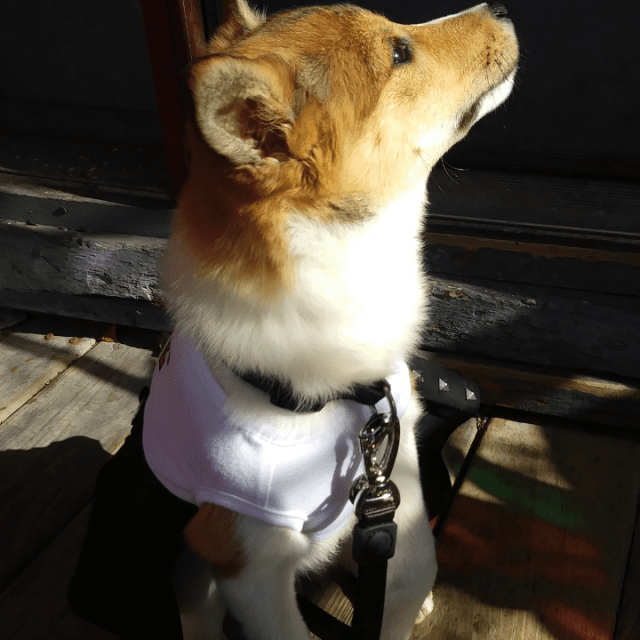 Couldn't be happier
My fiance and I decided we wanted to adopt this beautiful Shetland Sheepdog/Shiba Inu mix. The ride home was rough because she got really carsick but when we got home and her tummy settled she was such a sweet little thing right off the bat. She fully adjusted to the other animals in the home and learned where she is supposed to go potty within 2 days. She is such sweet, loving, playful, intelligent and downright adorable girl.
Straightforward and Honest Experience with Keystone Puppies!
Keystone Puppies is honest and straightforward as they publish the name of the breeder so you are in contact with the source and are able to ask questions. When I spotted a couple of puppies, I immediately contacted the breeder who returned my call within an hour. The breeder of my puppy, John Esh, knew the puppies very well and his answers put me at ease. The owner of Keystone, Shawn Hostetter, made the whole process of adopting a puppy online seamless and worry-free. I highly recommend!
The day before I found Finn (FKA Bingo), I almost went with another puppy out of Indiana through another online puppy site. The problem was, I found that same puppy advertised on another site at more than half the price!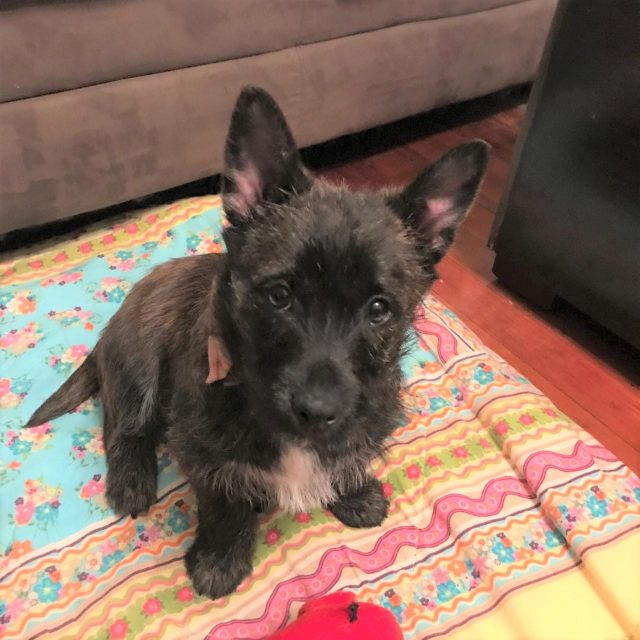 CAIRN TERRIER – SOPHIA
Two weeks ago we picked up a wonderful Cairn Terrier from David Fisher. She is a wonderful puppy with a great personality. It was an all around wonderful experience. We could not be happier! She is such a great addition to our family.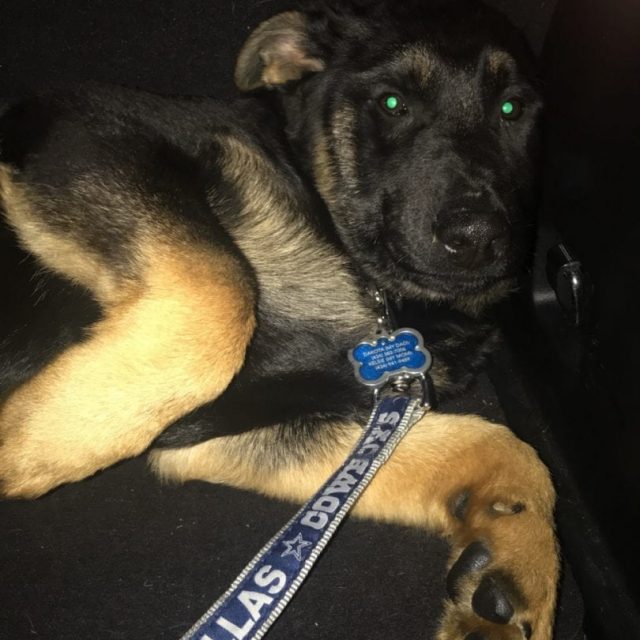 German Shepherd Puppy
Yesterday we travelled to Quarryville, PA from central VA to pick up our new furry family member! I cannot even begin to express how wonderful our experience was! The breeder (Ezra Smucker) is fantastic. He was prompt with responding to me every time I reached out to him and he is so kind. Also, he and his family definitely raise their puppies with tons of TLC and they are very well-maintained! We love our little guy ("Boone") so much already and we are excited to watch him learn and grow!
Hogan
We found our special Keystone puppy at Ezra Smuckers home. Hogan is a sweet, lovable German Shepard who has found a special place in our hearts. The process was simple and Mr. Smucker contacted us promptly and we had Hogan in one day. We just had to put our 13 year old German Shepard to sleep. Hogan filled that emptiness as soon as we saw him. I was impressed with Mr. Smucker's home and the attention that they gave the puppies! Hogan's mom was there and she was gorgeous. It was a great experience for us.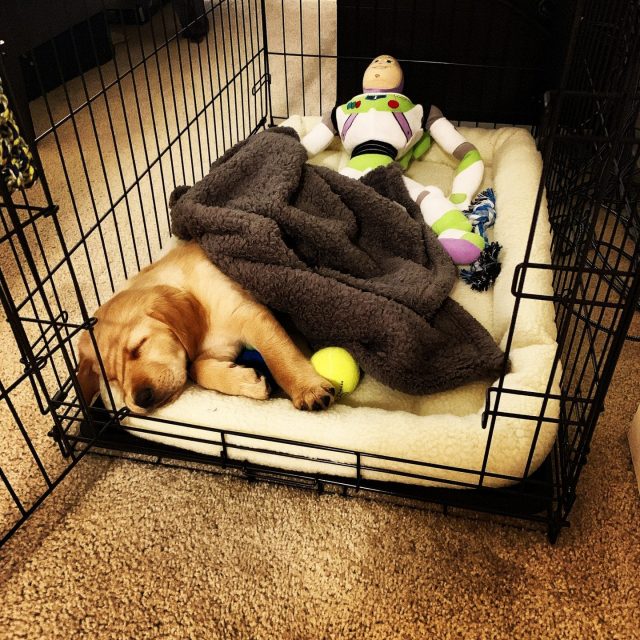 Keystone puppies brought me Odin
Found this pupper online and after years of wanting a dog I decided to pull the trigger. Keystone puppies shipped him in his cage with American Airlines and the whole process could not have been easier to get this dog to Chicago from Pennsylvania. Soon as Odin and I saw each other, we were best buds. So happy I decided to get this guy. Thought I'd send some feedback as I was nervous at first having the dog shipped in. He was happy as a clam when I arrived, but I also think he's the best pup ever. Good luck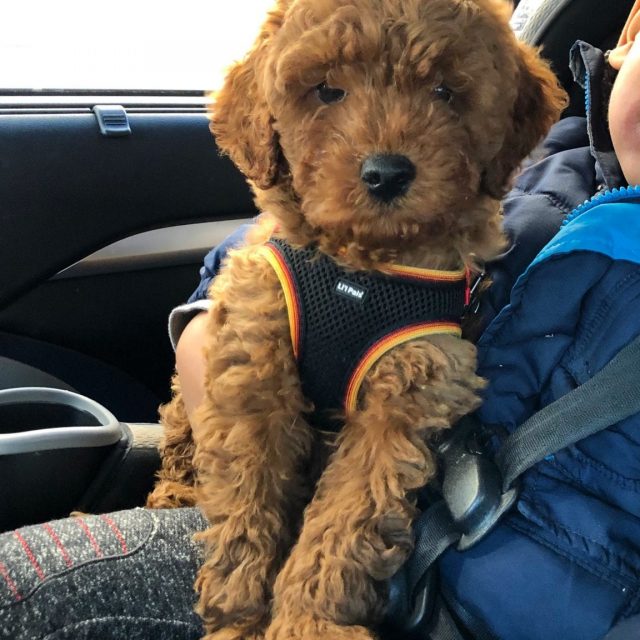 New addition to our family.
We got our puppy on New Year's Eve 2018. His was named Chase but we named him Maui. We got to meet him mom and siblings and they are just as adorable and playful as our Maui. We got his vet records with all his vaccinations up to date. His breeder (Enos Esh) was very friendly and honest. We are very happy with our Maui bear.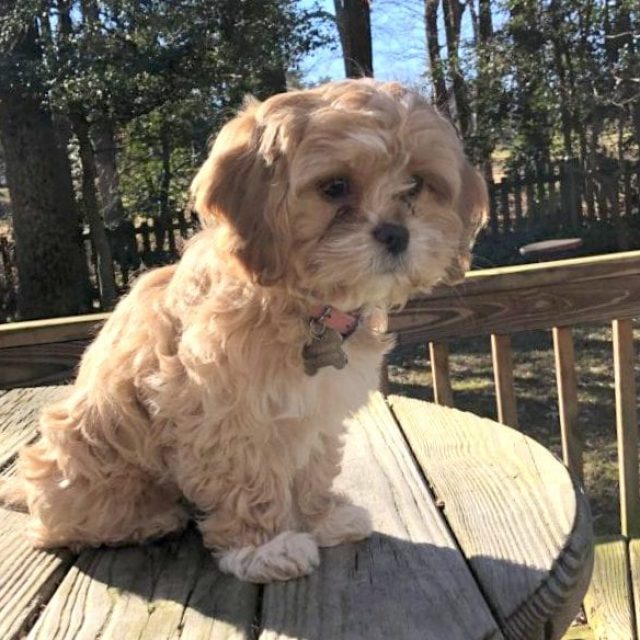 Charlotte Noel
This is Charlotte! We picked her up on December 21st, 2018. She immediately became friendly with everyone. She is very playful and loves to play with her squeaky toys! She was an amazing addition to this family and i'm so glad we adopted her! Her breeder was so friendly and very nice about the whole adoption process too!