Peekapom Puppies for Sale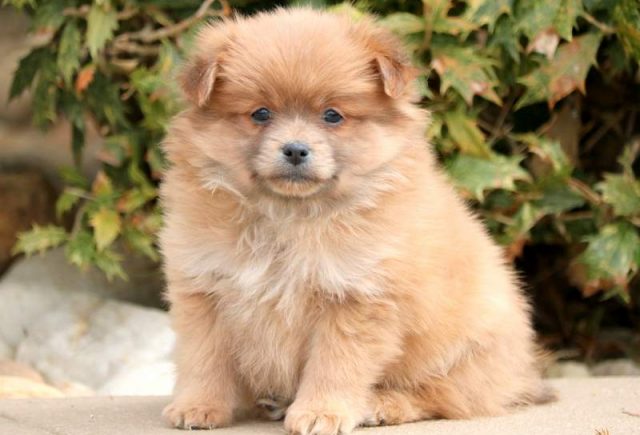 Pick a Pup
Breed Characteristics
Size
Activity
Children
Other Dogs
Shedding
Watch
Guard
Trainability
Overview
The Peekapom is a designer breed created through the cross of the Pekingese and the Pomeranian breed. The Peekapom is recognized by the ACHC (American Canine Hybrid Club). This designer breed can also be registered through IDCR (International Designer Canine Registry) and ICA (International Canine Association, Inc).
Country of Origin: N/A
Weight: 5 - 15 lbs
Height: 6 - 11 inches
Color: This breed could come in a variety of colors.
Temperament
The Peekapom is an intelligent, affectionate and good natured breed. They do well with children and tend to have lots of energy. This breed tends to be confident, charming and a faithful companion.
Health
Here are some health concerns to watch for in this designer breed.
Teeth Problems
Luxating Patella
Allergies
Breathing Problems
Eye Sensitivity
All mixed breed dogs have a better chance of having less health concerns because of their genetic diversity.
Coat & Coat Care
The Peekapom coat is usually straight, long and harsh. Their coat should be soft to the touch.
With their fine hair it is important to brush daily to help prevent any tangling or matting. Since they are hypoallergenic, their hair doesn't shed but will begin to tangle or mat if not properly brushed or groomed. Grooming every 4 – 6 weeks is recommended.
Peekapom Puppies For Sale
No puppies available at this time.
Dog Breeds Similar to the Peekapom