Real Keystone Puppies Reviews & Ratings!
Keystone Puppies reviews speak for themselves – people think our pups are paw-sitvely the best! We serve our customers thoughtfully by putting puppy health and happiness above anything else. But don't just take our word for it, click through several pages and hundreds of Keystone Puppies reviews from real customers. Although we are a Pennsylvania based team, we have reviews and ratings from people all across the United States. Feel free to look for reviews about the breed your interested in, or leave Keystone Puppies a review of your own!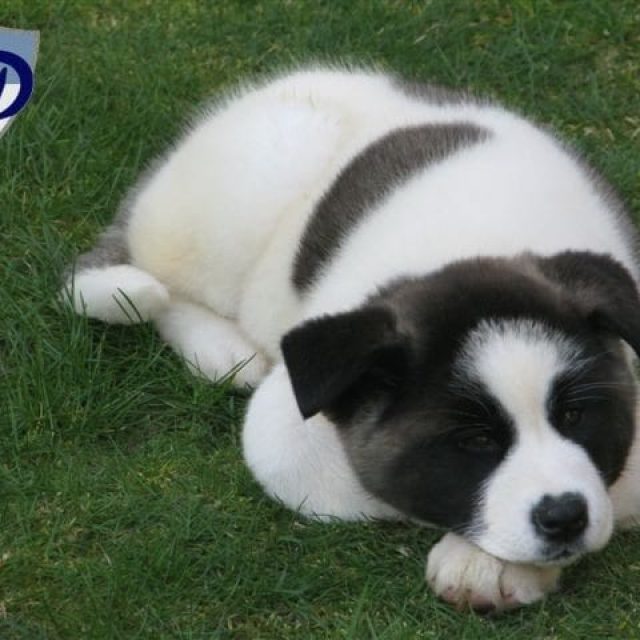 Thank You For All The Care And Attention
Shawn, Thank you for all the care and attention you put in both pre & post getting our puppy into our arms. All of her paperwork was in perfect order which made crossing the border a breeze as well as her 1st Vet visit. She is a lovely addition to our family and we highly recommend others to feel comfortable in dealing with you when choosing a puppy.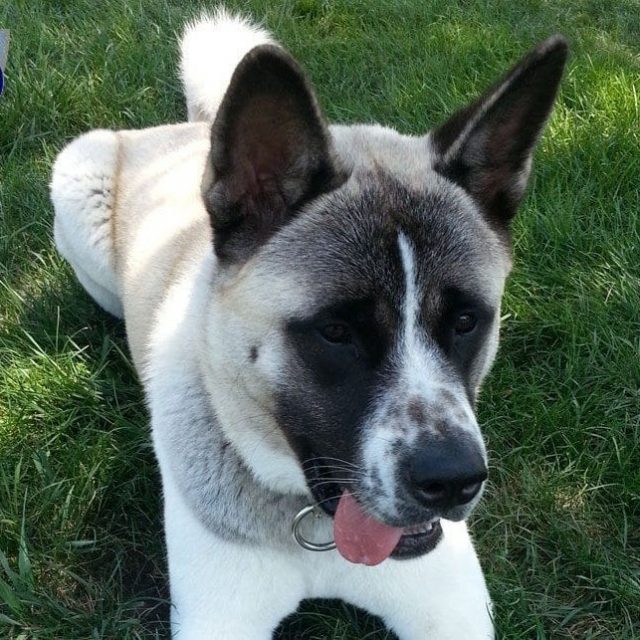 My Puppy Arrived In Perfect Shape
I was worried about having my puppy shipped by plane, but Shawn really put my mind at ease every step of the way. Everything from the pre-flight vet checks to the final pickup at my local airport was well-planned and communicated clearly. Most importantly, my puppy arrived in perfect shape and looking downright comfortable!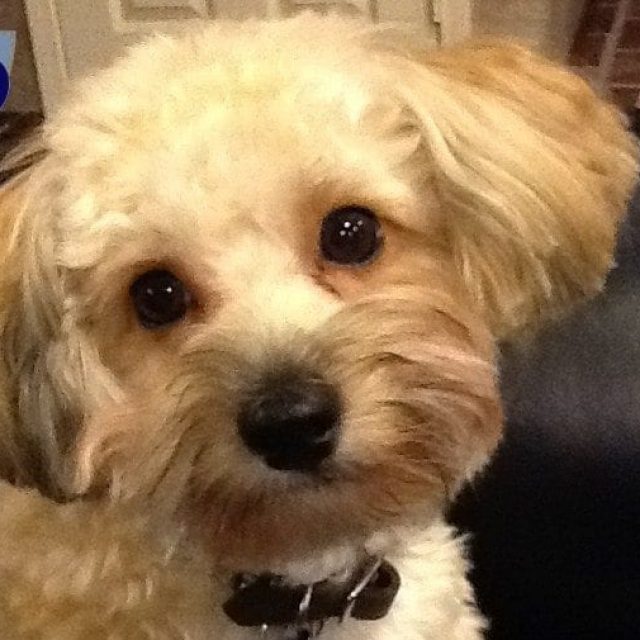 He Was Clean And Full Of Energy
We used Shawn's services to transport Stanley from Pennsylvania to California, Los Angeles area. We were very nervous about the long ride for our new Yorkie-Chon puppy as the ride was a long one. Trip was about 8 hours with a transfer in TEXAS. When Stanley was brought to us at LAX in an air conditioned puppy van we couldn't wait to see him and expected him to be filthy and smelly. When we finally saw our Stanley he was clean and full of energy. It was if he had traveled in First Class, something I never have done. We were kept in the loop all day long by SHAWN from when he picked up Stanley, the dropping off at the airport, flight number and follow up to see how Stanley did on the trip . Do not hesitate to use Shawn to ship your new family member. Today Stanley is an incredible puppy that has grabbed all our hearts.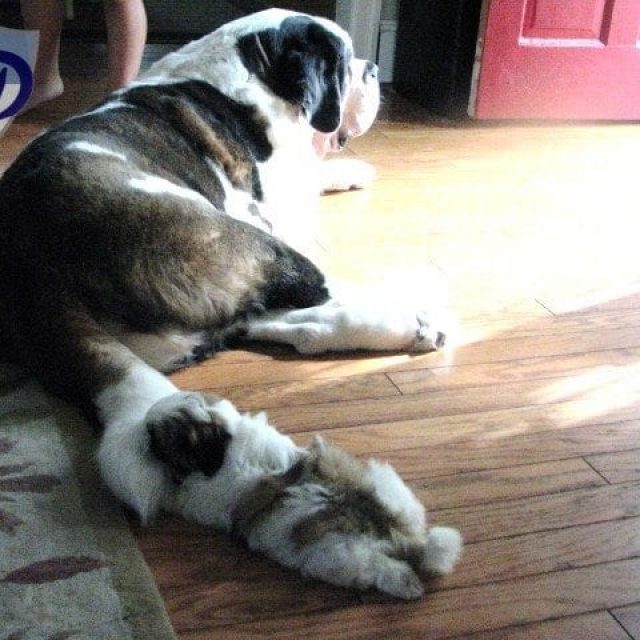 Here He Is Chewing
We picked up Cooper who is now named Hurley on Saturday and we love him so much! Here he is chewing on our St Bernard's tail He's a little butterball. Thank you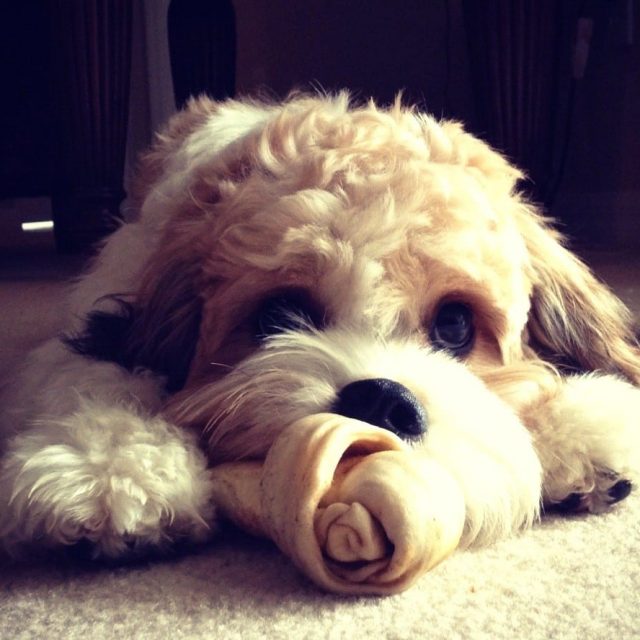 Confident Assurance Made For A Great Experience
Our experience working with Shawn Hostetter of Keystone Puppies was top-notch and comforting. From pre-pickup to post delivery, Shawn was constantly in touch with us explaining the process. He updated us at each stage of the shipping, ensuring that all was on track. As well, he diligently followed up to verify that all had gone well. His follow-through and confident assurance made for a great experience.